Enthusiastic and imaginative journalist who changed the face of architecture publishing with Dezeen, and was awarded honorary fellowship of the RIBA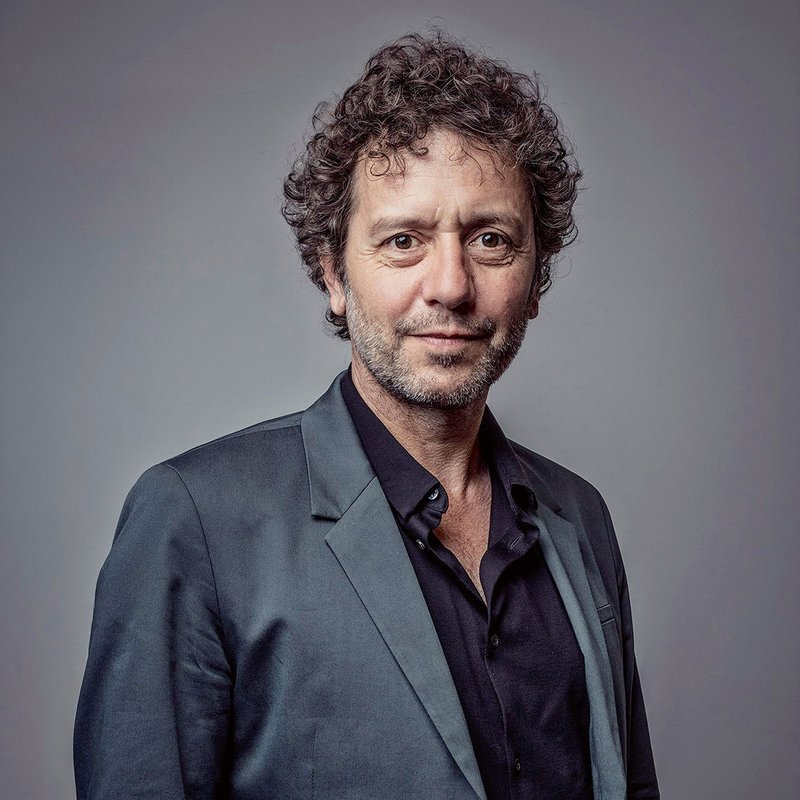 Marcus Fairs, the founder of Dezeen who has died suddenly aged 54, was a visionary whose work was rooted in his passion for old-school story-driven journalism, but who could equally draw from a seemingly endless well of brilliantly progressive and pioneering entrepreneurial ideas.
Fairs launched Dezeen from his spare room in 2006. It quickly became one of the most popular platforms in the global design industry, creating a new model for online design publishing that left much of the media scrambling to catch up.
Born in Germany, Fairs was interested in both writing and design from an early age, studying 3D design at the University of Wolverhampton. He travelled extensively after graduation, when he met his future wife and Dezeen co-director, Rupinder Bhogal. He joined Building Design in the late 1990s, later becoming deputy editor at Building magazine.
His status as an influential and effervescent fixture in the design world was cemented with a three-year tenure at the helm of Icon magazine, launched in 2003. He built a stellar editorial team (he always had a knack for hiring the best people) and in perfect tandem with the energy of London in the early 2000s, brought personality, humour and edge as well as genuine inquiry and rigour to the often slow-moving, industry-focused world of architecture publishing. Portraits by world-class photographers made it to the front cover. Featured buildings became, and stayed, iconic.
After a fall-out with the magazine's owners, Fairs turned his creative energies to blogging. Where the monthly magazine cycle had afforded few opportunities for breaking news, the internet allowed an immediate response, and being first with stories contributed greatly to Dezeen's early success. With millions of followers globally, being 'on Dezeen' soon became a byword for success among many architects and designers.
Fairs' commercial acumen was evident in numerous ventures developed around the Dezeen brand, from a jobs site and awards to videos for design-world clients. As editor-in-chief he was always at the centre of things – seeking the story of the day, the person of the hour – and always moving forward. Whenever he felt the site was becoming stale or predictable, another idea would emerge: events, talks, a series of critical essays, a hot list, an earth prize, books, a podcast, a virtual members' club in the metaverse. Dezeen's quality and innovation won armfuls of awards and in 2017 Fairs' contribution to architecture was recognised with an honorary fellowship of the RIBA.
As well as building his own star-studded career, Fairs was instrumental in the launch and success of hundreds of others, from budding journalists to photographers and curators. At a small gathering a few days after his untimely death, the conversation among friends and colleagues returned repeatedly to his resolute willingness to give young people a chance, to be their champion.
Fairs also used his position to support countless small architecture and design studios, and the industry at large. In the first weeks of the pandemic, with backs against the wall as stock markets crashed, and advertisers, buyers and employers all over the world pulled commitments, Dezeen launched a Virtual Design Festival that gave a platform to designers, institutions and brands who were otherwise at a loss of how to communicate. Uniquely positioned to help, he did.
He is survived by his wife Rupinder Bhogal, his children Jordi and Millie Fairs, his parents David Fairs and Georgina Ledward, and his sister Elly Fairs, and will be tremendously missed by so many of us whose lives he changed.