The architect combined utility and elegance with her post-war housing and school projects, working at Denys Lasdun's office and in Ghana before setting up practice with her husband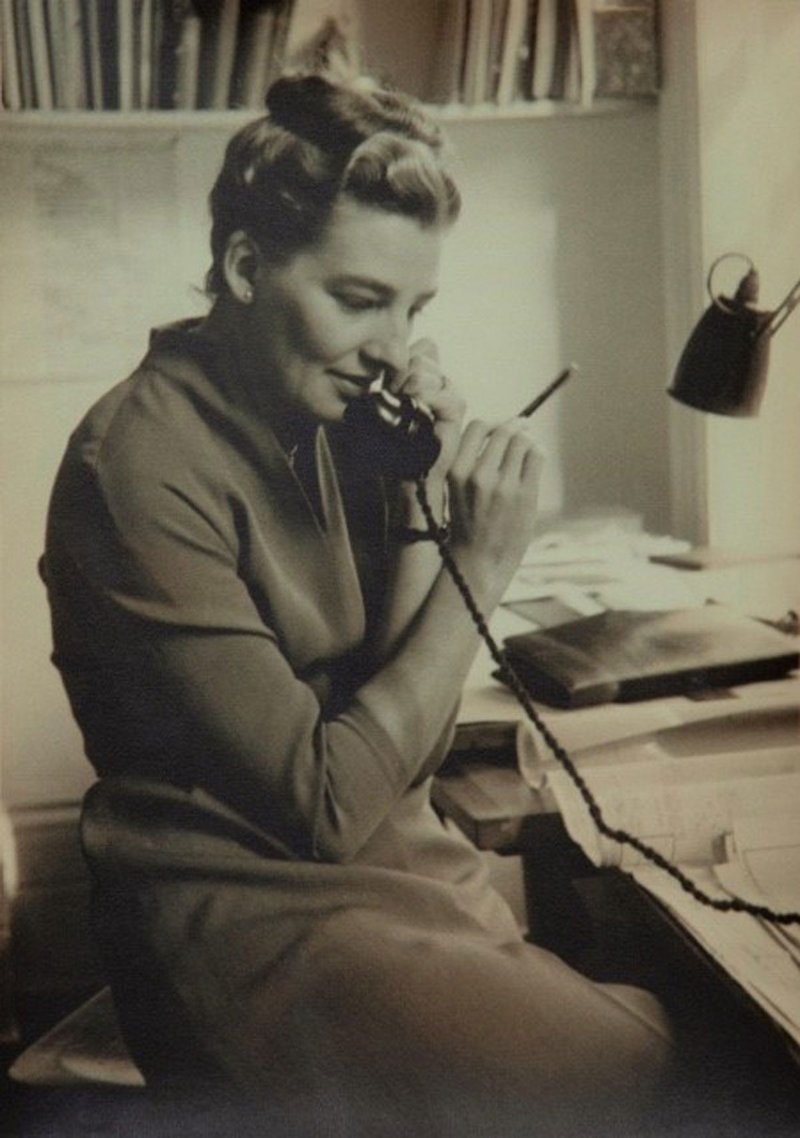 Young women entering the architectural profession in the post-war years required great determination and skill to advance. Margaret Finch had these qualities, combined with elegance and charisma. She worked within an enlightened group of architects, engineers and designers, looking to rebuild a post-war society with a new vision.
Margaret grew up in north London, with a father who worked for a piano manufacturer in Camden. Winning a free place at North London Collegiate School opened the way to pursuing the career of her choice, and she went on to study architecture at the Regent Street Polytechnic during the war, one of only seven women in her year. Her future husband Richard – or Dickie – was a fellow student, although his studies were interrupted by his army call-up and three years of service in the Middle East.
Margaret's first job was with the London North East Railway near King's Cross, working on infrastructure projects. Despite her qualifications, she was paid less than her male colleagues. On taking issue with this she was told her pay was 'sufficient for a young woman'. In 1948, after a period with Middlesex County Council working on schools, she joined the office of Denys Lasdun and Lindsay Drake, a partnership that had evolved from the break-up of Tecton, one of the most influential modern-movement practices in pre-war Britain.
The office in Sackville Street had remained Tecton's office through the war years and was shared by the celebrated engineer Ove Arup. Margaret worked on the Hallfield Estate on Bishop's Bridge Road in Paddington, an ambitious housing project that included schools and community facilities. In his 1964 book, Modern Buildings in London, Ian Nairn described Hallfield Primary School as 'one of the most inventive school designs put up since the war'.
After the founders joined forces with Maxwell Fry and Jane Drew – as Fry Drew Drake and Lasdun – Margaret travelled to what is now Ghana as site architect supervising the construction of a new village at Tema on the outskirts of Accra. It combined modernism with courtyard dwellings that reflected the local culture and was part of prime minister Kwame Nkrumah's plan to modernise the economy of the British Gold Coast colony with housing, schools and an industrial infrastructure. Margaret loved her time there.
In 1958, Dickie set up on his own when Middlesex County Council offered him a commission for a school, sharing office space with his former Festival of Britain colleagues Gordon and Ursula Bowyer. More work followed, giving and Margaret and Dickie the confidence to follow the pattern of husband and wife partnerships established by Fry and Drew. Projects for local authorities included schools, housing and what were then called residential blocks for the 'mentally disordered'. With a small group of assistants, they enjoyed a wide range of commissions that included private houses and work for the Henry Moore Foundation. The ability of the practice to combine utility and elegance was perfected through these years, and the work has been revisited by younger architects who value the honesty and clarity that it conveys.
The industrial designer Kenneth Grange, a friend and contemporary, recalls the importance of Dickie and Margaret in a generation of modernists: 'They contributed massively, not least to their assistants and initiates, and created a catalogue of buildings and places that combined an intelligence with "class" – an old-fashioned but well-understood concept.'