Teacher and practitioner, author of many books who most loved the small and crafted aspects of architecture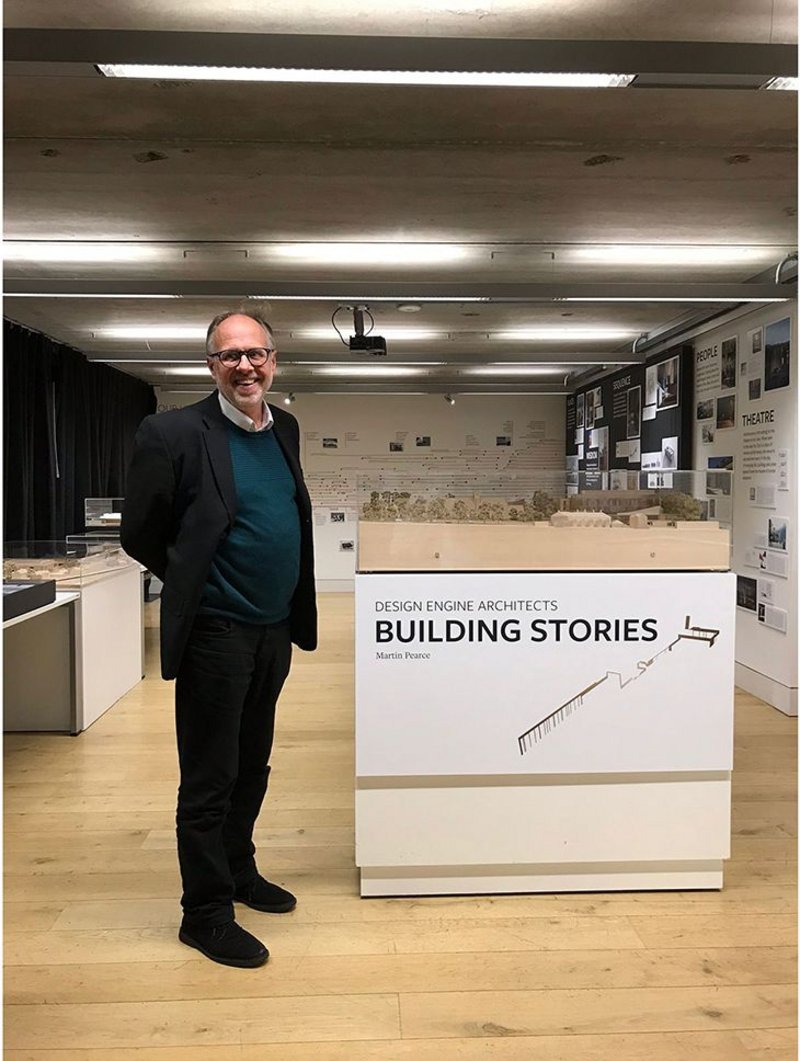 Credit: Lorraine Farrelly
I have known Martin Pearce, who has died unexpectedly at his home on the Isle of Wight, for over 30 years. We met at Portsmouth School of Architecture in the mid 1980s where we were both studying for our diplomas.
Martin was an exceptional teacher of architecture and a fine architect. A lecturer at Portsmouth since the 1990s, he led the history and theory course for over 10 years. As I often said by way of introduction: 'What Martin doesn't know about the history of architecture, from the Middle Ages to the present, wasn't worth knowing', and while he had an exceptional grasp of what makes architecture, and in particular great architecture, he always delivered his understanding with great personal insight and no little amount of wit.
Martin travelled extensively for pleasure as well as to support the UIA (International Union of Architects) where he advised international schools. He enjoyed all aspects of architecture and its global influence from Beijing to Portsmouth and while the big was always interesting he was really drawn to the small and the crafted. He loved theories of architecture and how they manifested themselves through the design process. This, coupled with his capacious memory of historical precedence, enabled him to see above and through the 'why' of architectural ideas and place them in context without the baggage of confusing visual clutter. Martin's passion for architectural education saw him contribute to the RIBA Studio programme at Oxford Brookes University an essential pathway which facilitates students to qualify while working in practice.
'Buildings tell stories in many ways.They are the stories of those whose lives they touch, of the hands that crafted them, of those that conceived them and the ideas from which they were shaped' – Martin Pearce
Martin will be remembered by thousands of students who heard him talk about the architects and architecture he most loved, many of which have contacted me over the last few days expressing their sadness but also about how much he inspired them and positively influenced their view of the global architectural landscape.
Away from teaching Martin has spent the last 20 years reconstructing two beautiful barns on the Isle of Wight where he put into practice many of his thoughts on the pragmatics and craft in architecture. He was never happier than when he was there and while many would turn to builders or contractors to help realise the vision Martin did it the hard way, by himself with enthusiastic help from his children Tom and Ellen and his wife Lorraine depending, of course, on the weather and the time of night!
Martin loved writing and wrote books for Wiley-Academy, including University Builders and Bridge Builders. His critical pieces on contemporary architecture included several for Architecture Today; his last was published earlier this year on Templeman Library building at the University of Kent by Penoyre and Prasad. Martin had also written on Design Engine's work since the practice started in 2000 which led us to get to know him very well. His book 'Building Stories' used our work to illustrate key themes in architecture and he used them to form the cornerstone of his history and theory lecture series at Portsmouth. It is a beautiful, informative and thought-provoking book and one of which Martin and the practice are very proud. The following words from the book eloquently capture many of his heartfelt feelings about being an architect and the impact of buildings on the people that use and created them: 'Buildings tell stories in many ways. They are the stories of those whose lives they touch, of the hands that crafted them, of those that conceived them and the ideas from which they were shaped.'
Martin is survived by his wife Lorraine Farrelly, head of architecture at Reading University, and son Tom and daughter Ellen.