Pioneering, creative engineer who worked with the likes of Neave Brown and Ted Cullinan, one of the earliest sustainable design advocates whose inquiring mind knew no boundaries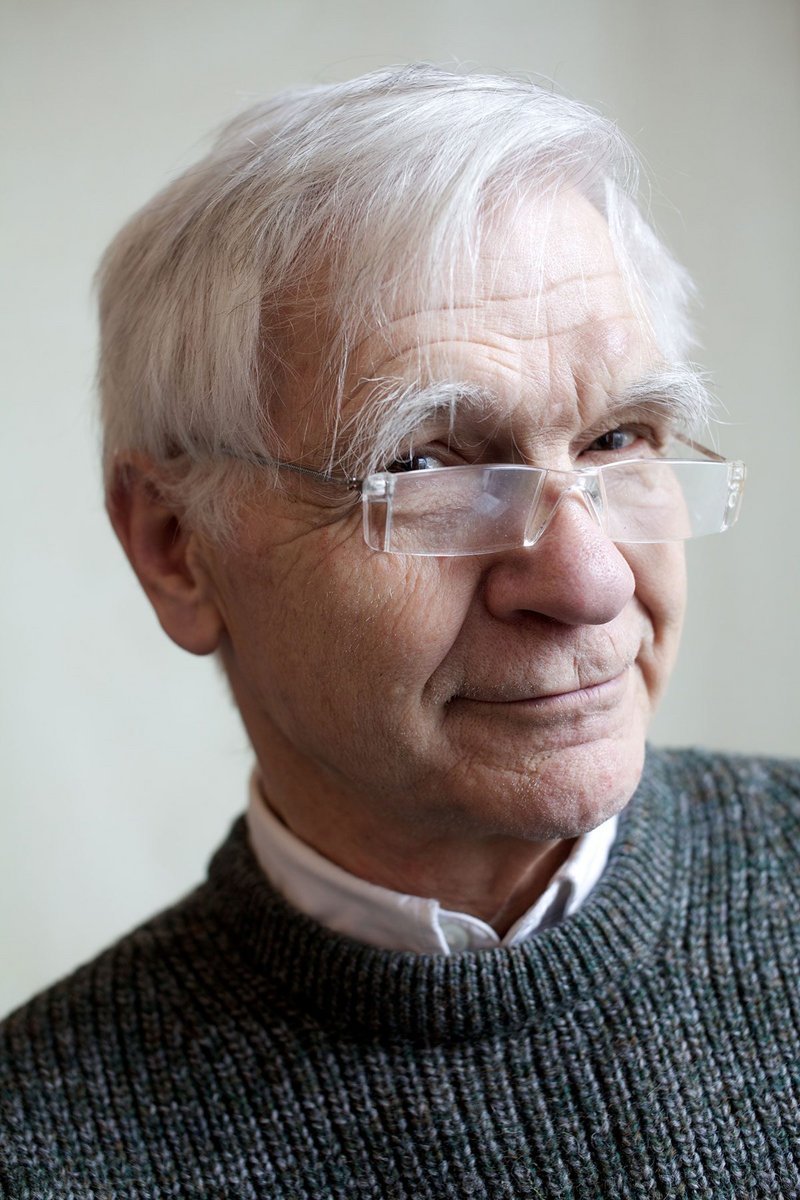 Max Fordham had a transformational influence on building design. He started out as a heating engineer, became a services designer, introduced us to building physics and was at the forefront of sustainability before the word was in common currency. He was a polymath with an enquiring mind that knew few boundaries. Born in north London to a journalist and a child psychiatrist, he received a progressive education at Dartington Hall School that fired his interest in creative design and craftsmanship, and a natural sciences degree from Cambridge, giving him the ability to engage in any conversation and take it in a challenging new direction.
It was always slightly risky taking Max to meet a client for the first time; you were never quite sure whether his idiosyncracies would be appreciated. I remember introducing him to a client at the National Trust and listening while he explained that the most economic way to use solar energy in a deep-plan office building was to offset lighting loads with glare-free northlights. With eyes looking upwards he did the mental arithmetic to prove it, adding with a chuckle 'Of course I may be out by a factor of ten!'. With a different client that might not have inspired confidence, but he got the job and his philosophy inspired the design of the building.
It was Sir Leslie Martin, then head of the architecture school at Cambridge, who suggested that Max could use his science education to become a creative services engineer. After a short apprenticeship he joined the fledgling Building Group at Arup in 1961, which was led by Derek Sugden and Philip Dowson and later became Arup Associates.
In 1966 Max set up his own practice with his wife Taddy, who died in 2017, and with whom he had three sons, Jason, Cato and Finn. It was always to be a kind of family business, with collaboration and partnership at the heart of the organisation: 'a responsibility-sharing scheme, not a profit-sharing scheme', as Max often said. It is a set of principles that has guided the growth of MaxFordham LLP to its current size of over 250 people with 120 partners.
Early projects included the Alexandra Road estate with Neave Brown, where heating emitters were built into concrete party walls, and the RMC headquarters with Ted Cullinan, a prototypical low-energy building with skylights in an earth-covered roof. Both are now listed. Our own work with Max started with the New Environmental Office for the Building Research Establishment and the Bedales school theatre, and was followed by headquarters for the National Trust and the Woodland Trust, and the Hive library in Worcester. All were precedent-setting low-energy buildings using natural daylighting and ventilation, each carefully monitored. Max had an insatiable curiosity about how buildings worked, and always learned from previous experience.
Max was recognised by his own profession, which gave him the CIBSE gold medal in 1997 and acknowledged him as Britain's most influential services engineer. RIBA made him an honorary fellow, and the RSA celebrated him as a Royal Designer for Industry. Some would say his OBE was not quite sufficient recognition for the pioneer of a new scientific and professional discipline.
An important part of his legacy comes from his teaching. He loved being at the centre of intellectual debate, where he could bring scientific understanding to the humanistic study of architecture. He taught me at Cambridge in the late 1960s, and taught with me in Bath for nearly 20 years. He was above all a holistic thinker, whose conceptual approach combined with a pragmatism unconstrained by convention, and a belief that a good idea could always be practically realised. 'Start with the edge of the universe as a boundary', he would say, 'and quickly narrow down to a specific problem.' It is the breadth of his vision – and the infectious chuckle – for which he will always be remembered.
---
Peter Clegg is a senior partner at Feilden Clegg Bradley Studios