Compassionate egalitarian whose prize-winning housing valued both the individual and the community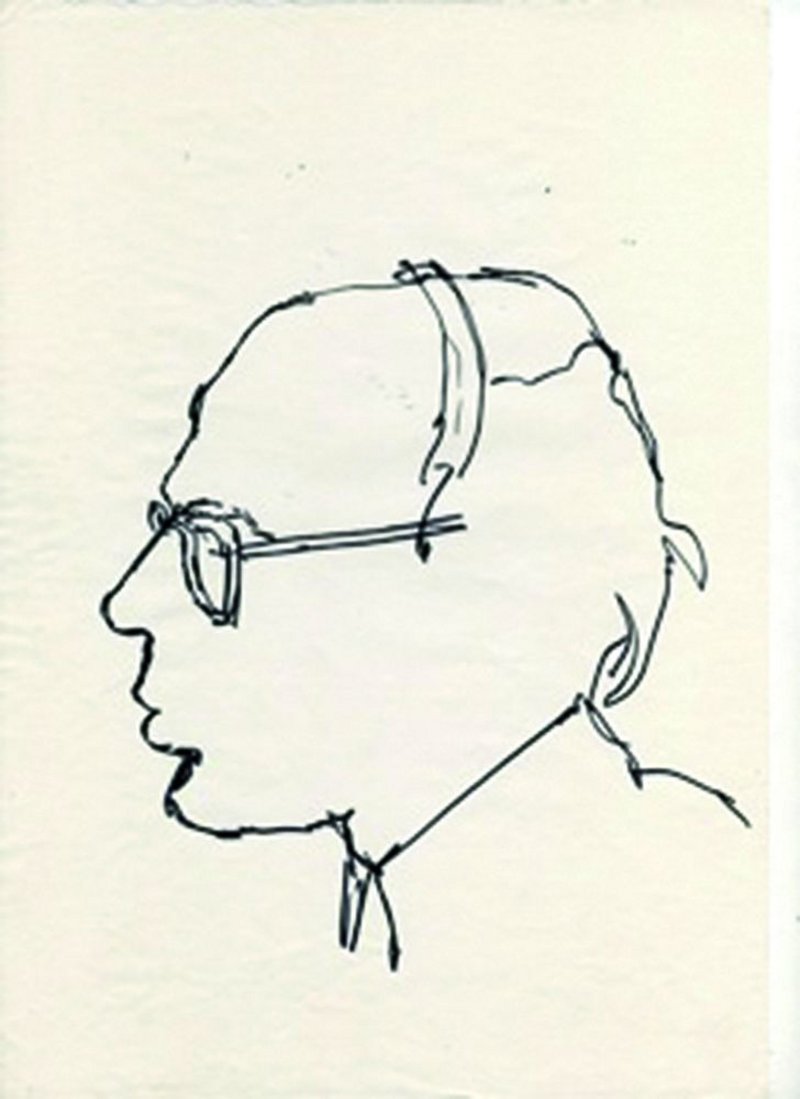 Bill Ungless
Michael neylan studied at Kingston School of Architecture when Jo Chamberlin, Geoffrey Powell and Christopher Bon taught there. Although all three were part of the modern movement they also looked to history for their ideas, and this two-fold way of looking at architecture set Michael on a course which he was to follow throughout his professional life.
After Kingston, he went to work for Chamberlin, Powell and Bon. We applied ourselves quietly to our drawing boards and, from time to time, became aware of Michael padding to and fro considering a problem, always with fierce concentration on his face. It was generally accepted that the disturbance was worthwhile because of the quality of the solutions which emerged. After pacing, he would return to his board and sketch out beautifully and clearly his preferred option.
At one o'clock he would emerge from his private world and at lunch would engage with everybody. The subjects of his conversation could range from Persia (from whence he had recently returned), to his aunt's bamboo bicycle (about which he seemed inordinately chuffed), or indeed any subject which involved ideas with which he could grapple.
It was not merely abstract ideas which interested him. I remember once chatting as we walked back from lunch through Pelham Crescent, South Kensington. Suddenly he lengthened his stride and set off counting his paces. He was comparing the size of this space with the central place in a housing-scheme he was designing for a competition in Bishopsfield, Harlow. This application of historical precedent to a building shows how strongly he felt the physicality of architecture.
He won the Bishopsfield competition, aged 24, which showed elegantly and effectively how to provide buildings where an individual might feel at home in the community. This was in reaction to the prevailing view that the key to new housing was technological efficiency.
Getting Bishopsfield off the ground had been stressful for Michael but it won a Civic Trust Award and is now a conservation area.
When we formed Neylan & Ungless, Bishopsfield's acclaim helped the practice find work for other urban sites and we developed ideas for low-rise, high-density housing from one site to the next over the coming 30 years. Probably the most successful was the Setchell Development in south east London, which won a DoE Good Design in Housing Award.
Michael was a compassionate man whose religion was central to his life. He believed everybody should be treated equally where possible and this found expression in Bishopsfield, where every dwelling had a private open space and a front door at ground level. Though high density, and consisting of many similar sized units, the scheme was designed in such a way that everybody could identify with their own particular dwelling, as well as with their community as a whole.
Society is lucky that Michael's ideas were made concrete in his buildings, for future generations to unpick and be inspired by, and research is being undertaken into the work of Neylan & Ungless by Emily Greeves Architects, supported by the RIBA Research Trust.
Michael Neylan is survived by his wife Dr Catherine Neylan, two daughters and a son.
---
Bill Ungless
---
IN MEMORIAM
Werner Otto Esmarch Schroeder, London
William Holmes Dickie, elected 1957, Motherwell, Lanarkshire
Rustom Sohrab Rustomji, elected 1952, Karachi, Pakistan
Edward John Saunders, elected 1965, Derby
Keith Reginald Tyler, elected 1955, Kinbrace, Sutherland
Hugh Cedric Astbury, elected 1952, Weybridge, Surrey
James Ian Ballantyne, elected 1950, Inverness
Donald Mackillop, elected 1950, Portree, Isle of Skye
Brian Kendall White, elected 1958, Woodbridge, Suffolk
Stephen John Fuller, elected 1974, London
Philip Geoffrey Newcombe, elected 1951, Cheltenham
Noel Bernard John Hall, elected 1952, Criccieth, Gwynedd
James Ernest Smith, elected 1949, Minehead, Somerset
Ronald Steward, elected 1960 Leatherhead, Surrey
Brynley Gilbert Jones, elected 1954, Reading
Joseph James Pace, elected 1953, London
Charles Geoffrey Cooper, elected 1950, Godalming, Surrey
Sydney James Hanchet, elected 1950, Frinton-on-Sea, Essex
Harold Martin Hurley, elected 1953, Reigate, Surrey
Warren Peter Smith, elected 1965, London
John Spencer Taylor, elected 1947, Todmorden, Lancashire
Douglas Vernon Abrahams, elected 1973, France
Niall Philip Campbell Macdiarmid, elected 1971, Uckfield
Jack William Davey, elected 1958, Rickmansworth, Herts
Trevor Patrick Garwood-Jones, elected 1955, Canada
Kenneth Armand Oliver, elected 1958, Amersham, Bucks
Thomas Riddell, elected 1948, Spaven, Peebles
Tom Ridley, elected 1992, West Linton, Peeblesshire
Alan James Willis, elected 1961, Colchester
Henry Tawney Jones, elected 1954, Yateley, Hampshire
Peter Geoffrey Cousins, elected 1953, Wantage, Oxon
Roy Grinyer, elected 1958, Worthing, West Sussex
Frederick Francis Till, elected 1970, Gerrards Cross, Bucks
Bruce Probart Beckett, elected 1950, Teddington, Middlesex
Douglas Edward Deeks, elected 1962, Haywards Heath
Thomas Hynd Duncan, elected 1956, Edinburgh
Stanley Hugh Greenen, elected 1953, Newport, Isle of Wight
Frank William Parkinson, elected 1948, Bromsgrove, Worcs
Earle Scott, elected 1958, Australia
Edward Robert Whelan, elected 1985, Ryde, Isle of Wight
Maurice Sargent, elected 1948, Beverley, North Humberside
Gwilym Alltwen Williams, elected 1960, Porthmadog, Gwynedd
Cyril George Andrews, elected 1949, Worthing, West Sussex
Robert Stephenson, elected 1954, Market Rasen, Lincs
To inform the RIBA of the death of a member, please email membership.services@riba.org with details of next of kin