Lethaby Scholar who loved craftsmanship, best known for his restoration of Chevening House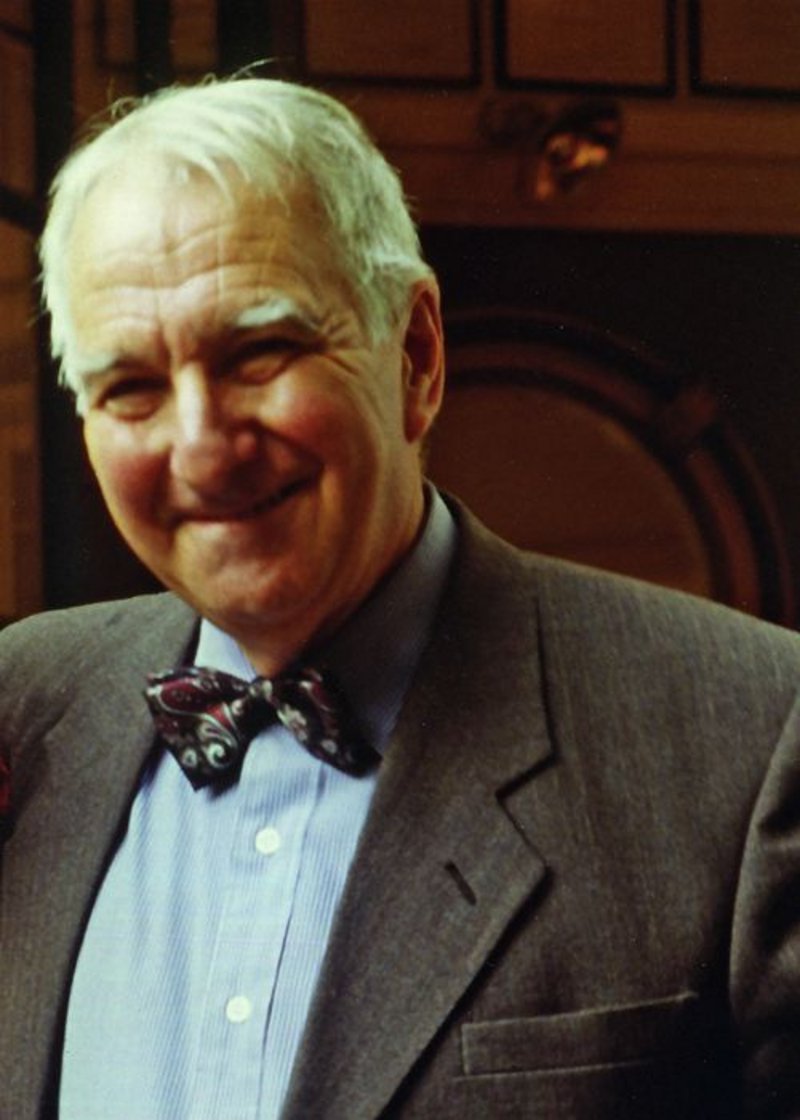 Peter Locke

Credit: Donald Insall Associates
Peter Locke loved buildings; and the buildings (and their builders) loved him. Born in 1929, he studied at the Brixton School of Building, where he came under the hands-on influence of Alan Reed, doyen of the Society for the Protection of Ancient Buildings (SPAB). In 1950, he became one of its first four post-war Lethaby Scholars, alongside Janet Furney who was soon to become his wife. In a deeply influential scholarship they journeyed around building sites, country-wide, learning about and taking part in repairs, clambering over roofs with thatchers, and watching lime being slaked, bricks laid and dry-rot banished.

After a couple of years working with the sprightly retired Lt-Colonel Bertram Shore, in 1953 Peter joined the team of Claud Phillimore, practising with partner Aubrey Jenkins.

In 1958, Peter and I started working from my tiny flat nearby, gradually gathering our own team of architectural enthusiasts. Dealing with problems like the restoration of Wotton House and the care of Kedleston Hall, we were increasingly joined by others.

Peter himself, meanwhile, came into his own with the rescue for the Society of Antiquaries of Kelmscott Manor, erstwhile country home of William Morris, whose principles we sought so enthusiastically to reflect. From a close friendship formed with Richard Dufty, our client's chairman, Peter became a Fellow in 1971.

Another opportunity for his skills came in Cambridge, with the repair and restoration of the Wren Library for Trinity College. For the college, this expanded into an assessment of all its 40-odd buildings and a planned programme of progressive repairs. His many friendships there led to the establishment in 1993 of our Cambridge office, from which the care of buildings for other colleges was also to grow.

Meanwhile, for the National Trust, we had some inspiring working relationships with figures like James Lees-Milne and Robin Feddon. In London, Peter was instrumental in reconstructing the ceiling of the Lords' Chamber at the Palace of Westminster – every original feature of craftsmanship being as far as possible revered and retained.

A breakthrough in town-planning came with the government's 1967 decision to commission surveys of four historic towns. We were appointed to look at Chester, and our team crawled in overalls over more than 400 buildings, noting their detailed merits, problems and opportunities. Peter was instrumental in this task, and we engaged a conservation officer to act as a link between problem buildings (occasionally too, problem owners) and Chester City Hall. In hindsight, a new profession had been born.

Perhaps Peter's finest moment was in our work at Chevening in Kent, where he led us in rescuing and adapting this majestic country house. He chose handmade bricks, re-laid by a pair of brilliant brickies, within a contract with builders we had met in Cambridge. Throughout, Peter's love and understanding of good craftsmanship was vital to success.

Peter retired as senior associate of Donald Insall Associates in 1995. His enthusiasm for good buildings and their proper care was still engaged in his and Janet's influence from home in Richmond-on-Thames, where he will be much missed by preservation-minded residents.
---
IN MEMORIAM

Michael Eric Phillips,
Elected 1961, Ludlow, Shropshire
Michael Hellawell,
Elected 1959, Holmfirth
Anthony Noel Horner,
Elected 1971, Bath
Harold Arthur Metcalfe,
Elected 1952, Carmarthen, Dyfed
Wayland Tunley,
Elected 1962, Milton Keynes
Christopher David Dunstan,
Elected 1968, Kirkcudbrightshire
Ruslan Khalid,
Elected 1970
Paul Ellis Stephen Woodward,
Elected 1968, Swansea
William Peden,
Elected 1984, Edinburgh
Richard Cunningham Grierson,
Elected 1958, London
Gavin William Clark,
Elected 1974, Cambridge
Fred Oliver Sykes,
Elected 1947, Leeds
Charles Raymond Honey,
Elected 1951, Ledbury, Hereford
Alan Kenneth Bray,
Elected 1958, Hull
Clifford Kingstone,
Elected 1951, Redcar, Cleveland
James Clement Snell,
Elected 1967, Leominster, Hereford
John Andrew Sheldrake,
Elected 1980, Stockton-on-Tees
Aaron David Evans,
Elected 1979, Bath, Somerset
Stephen Charles Knight,
Elected 1966, Chesterfield
Leonard Reginald Harris,
Elected 1948, Farnham, Surrey
Alison Mary Cruickshank,
Elected 1948, Guildford, Surrey
Giles Henry Blomfield,
Elected 1955, Truro, Cornwall
Archibald Lachlan Brown,
Elected 1964, Glasgow
Michael Mountford Pigott,
Elected 1951, Cheltenham, Glos
John Hadley Alan Coleman,
Elected 1958, Taunton, Somerset
Horace George Clinch,
Elected 1942, Eastbourne, E Sussex
Alan Tate,
Elected 1949, Buckhurst Hill, Essex
Allen Ernest Souter,
Elected 1950, Southampton
Alexander Dowell Wilson,
Elected 1950, Dunblane, Perthshire
Barry Hubert Loxston,
Elected 1955, Bristol
Owen Walter Batho,
Elected 1964, Kingston upon Thames
Geoffrey Thorpe,
Elected 1971, Ilkley, West Yorkshire
Michael Ian Wilson,
Elected 1973, Twickenham
Robert Andrew Bowcock,
Elected 1981, Twickenham
Antony William Morgan,
Elected 1988, London
Peter Skinner,
Elected 1965, Lymington, Hampshire
Glen Cunningham,
Elected 1984, Winchester, Hampshire
Swee Ann Lim,
Elected 1985, Singapore
Nigel David Curry,
Elected 1994, Wendover, Bucks
Henry Hunter Wightman,
Elected 1947, Welwyn, Herts
John Burton Crowther,
Elected 1953, Truro, Cornwall
Malcolm Howard-Radley,
Elected 1955
William Joseph Herman Greenwood,
Elected 1952, Peterborough
James Herbert Warren,
Elected 1956, Bury St Edmunds
---
To inform the RIBA of the death of a member, please email membership.services@riba.org with details of next of kin