An intelligent, determined and sensitive architect who was expert at the imaginative reworking of old structures, including Whiteleys in Bayswater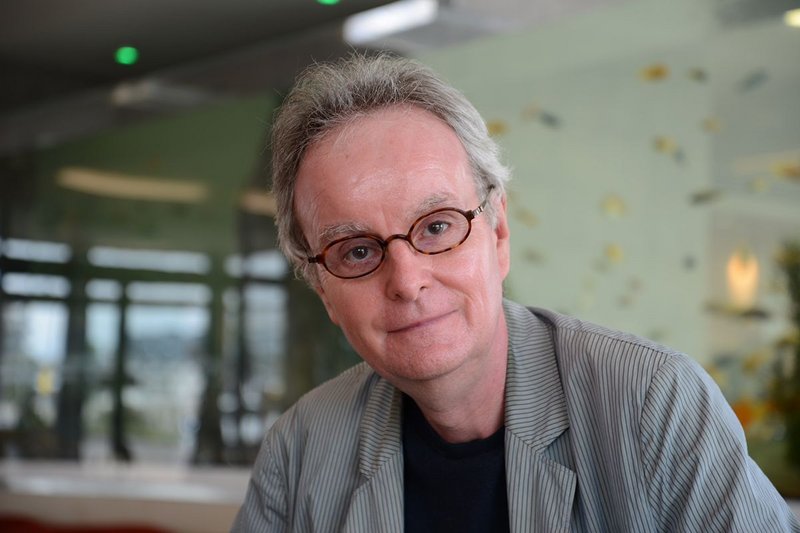 Philip Vernon was proud to be the fourth generation of the Vernon architectural dynasty that had practised in London since 1903: George (1870-1942), his great-nephew Frederick Aus­tin Vernon (1882-1972) and Russell, the latter's nephew and Philip's father (1916-2009), who left an indelible mark on Dulwich. Austin Vernon & Partners, under his leadership, designed over 2,000 houses on the Dulwich Estate, as well as buildings at Dulwich College.
Philip and I grew up together in Frank Dixon Way, the last road in Dulwich where each house was individually architect designed. Our young lives were immersed in architecture, as Dulwich and London were rebuilt after World War II. Philip studied Part I at Leeds University and then enjoyed greater creative freedom at Central London Polytechnic, where he completed Parts II and III.
In our late teens, we travelled around Europe imbibing the cities, architecture and great motor races. In 1971, we saw the hill towns of central Italy and Sicily, took the boat to Tunis, visited the Roman ruins of El Djem, the pit dwellings of Matmata, the oasis of Tozeur, then crossed the northern Sahara tracking the Berber nomads. In Morocco, we explored the souks of Fez and Meknes and the Islamic geometry of Moulay Idris. Ever the intrepid student architects, we crossed into Spain to experience the magnificence of Granada, Cordoba and the Goya, Titian and El Greco paintings at the Prado in Madrid. It was a journey of gigantic architectural and landscape diver­sity that expanded our vocabulary and understanding of place, space, forms, geometry and materials.
Philip was a year out student at the Greater London Council, where he was greatly influenced by Roger Walters and his determination to create humane, sensitive architecture. After stints with Moxley Jenner & Partners and Troup, Steele & Scott he joined Building Design Partnership in 1983. Over his 16 years at BDP, he worked on numerous projects including West Shambles Square in Manchester, Chequers Centre in Maidstone and Paddington Basin. His particular interest and skill was sensitively adapting historic buildings to modern use. He worked on Whiteleys in Bayswater, London, a complex project to create a shopping centre out of a late 19th century building while keeping the street facade and much of the interior. He adapted a grade II listed building in Kensington Palace Gardens for diplomatic use and delivered proposals for the historic British Embassy in Lisbon.
Philip joined Paul Davis + Partners in 1998, to assist with the masterplan and first phase of construction of the Duke of York Campus in Chelsea. Cadogan Estate wanted it to be an extension of the urban realm. We were able to consider the spaces between retained historic and new buildings as our first priority. Once the spaces were conceived, the buildings could be designed to define the public pedestrian spaces. On completion, Lord Rogers kindly wrote 'At last a new world class public space in London'. Philip made a significant contribution to this success.
In 2001 Philip moved to Montagu Square where his strong sense of civic responsibility led to involvement in the Marylebone Association. He chaired the planning committee, bringing insight and thoughtfulness that were a great asset to the association.
He had a protracted illness including weeks in intensive care, but remained positive throughout. Inspired by David Hockney, he channelled his creativity into making elegant, colourful and inventive landscapes on his iPad. Philip was an intelligent, determined, sensitive architect and a very special friend to all who knew him. He is survived by his wife Elisabeth and daughters Clare and Alison.
---