Co-founder of Spence and Webster, principled architect, artist and tango-dancer who cherished honesty and integrity in buildings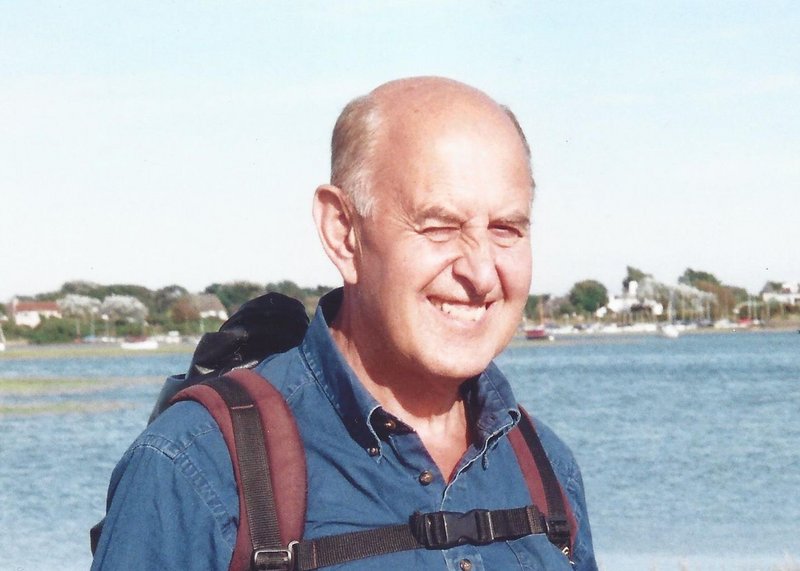 Robin Spence of Spence and Webster was a principled and talented architect with a clear design philosophy. He was educated at Bedford School and briefly followed his father's footsteps in the RAF before deciding his talents lay in the arts, leaving for art college and then studying architecture at the University of Cambridge.
After graduating he travelled in the USA, working for a while at Skidmore Owings and Merrill in Chicago, before returning to the UK. He then worked for Douglas Stephen, and for Spence Bonnington and Collins, while also designing two remarkable steel framed houses in Hunstanton and Cambridge.
Then came fame, accompanied eventually by disappointment. In 1971 he entered and won the international architectural competition for the New Parliamentary Building in Westminster – as important a competition in its day as the roughly contemporaneous Pompidou Centre competition in Paris. On the strength of the win he set up Spence and Webster.
This project proposed a large covered public space in which debates could be relayed, with offices for MPs arranged in galleries around it, but although it passed two separate votes in the House of Commons, it was quietly dropped by the government in 1976. Much later Portcullis House by Hopkins was built on broadly the same site.
The practice however continued with various different projects, including a housing scheme in Central Milton Keynes, Ross Hall Hospital in Glasgow, and a pair of elegant steel-framed courtyard houses in Belsize Park Gardens, where he and his business partner Robin Webster lived for several years.
Spence and Webster regularly entered architectural competitions, and won some more, although major entries that were not selected included Northampton County offices, the new Australian Parliamentary Building at Canberra, and the Paris Opera. All these proposals showed Spence's enormous talent in organising large and very complex briefs into clear and simple plans that worked really well.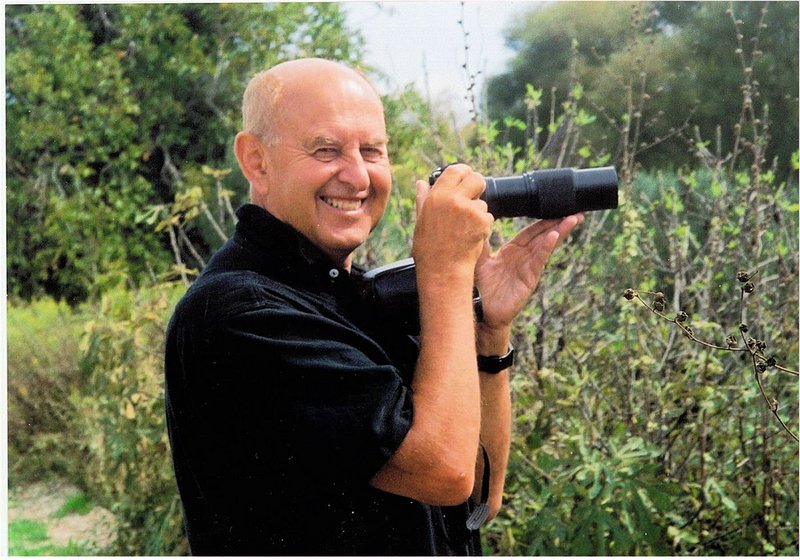 He received many tributes from clients who enjoyed living or working in his buildings, saying that his designs had greatly improved their quality of life.
He was greatly influenced by Mies van der Rohe, and strongly believed that architecture should be the honest expression of a building's structure, materials and construction.
Had he not been so principled, Robin might have built more, but he declined to work for clients who were not interested in 'proper architecture'. He felt the quality of his work was self evident, and was not interested in self-promotion. He was a patient and clear thinking teacher, and one of his greatest legacies was generously passing on his passion and enthusiasm for honesty and clarity, qualities that he applied not only to design but to his life.
He practised until recently as Robin Spence Architects, working from Shoreham by Sea, where he was also an active member of the Shoreham Society.
Among his later work were brilliantly designed residential schemes in Cornwall and West Sussex: these all illustrated his clarity of vision and ability to compose buildings that led one client to describe him as 'the master of light and space'. Peter Palumbo also praised him as 'one of the most gifted architects of his generation'.
Robin was also a talented artist, and produced many luminous coloured pencil drawings of holidays in Greece and Crete, as well as more abstract watercolours. He was an enthusiastic windsurfer, and latterly also gave lessons in tango dancing, which he perceived as another serious art form. Indeed, when he and his wife Delia moved to Shoreham by Sea later in life, he converted their house beautifully to be suitable for tango dancing and parties.
He is survived by Delia, and by a son and grand-daughter by a previous marriage.
Robin Webster
Glenn Howells adds:
I started working for Robin Spence in 1987 in Belsize Park Gardens. Robin was recommended to me by Adrian Gale, my professor at architecture school, whose advice was to work with a talented architect who had integrity, principles and was passionate about design. Robin was all of these things, and as I found out, much more.
Robin provided me, and many others at S+W, with an apprenticeship you just couldn't get at university. What Robin gave you was a complete and incredibly clear approach to design. An approach that allowed us to consider the smallest part at the same time as the whole project. An integrated approach, way ahead of its time, that made you consider materials, energy and structure before you even considered the form or shape of a building. An approach based on craftsmanship where the project was born from a deep consideration of making and construction.
But the main design thing for him was truth; if it wasn't honest he wouldn't do it.
Robin's knowledge of buildings and architecture provided a history of architecture we were never taught. His knowledge was encyclopaedic, he loved old buildings as much as modern ones, he would connect Ely Cathedral to the modern movement in a way that made it clear that architecture was about structure and materials and order – never about style. And all this took place in his house in Belsize Park Gardens, itself an essay in everything he was teaching us.
The other thing people have noticed about Robin was his vision, a special vision that allowed him to see things with unusual clarity, the ability to see through artifice/complexity. This was something he also did in life.
Robin couldn't resist hiring people, even at times when we had limited work. If someone came in with energy and enthusiasm, and were open to learning (especially if they were German!), he hired them. It was this way I met great people in Robin's office in the late 1980s, like Reinhold Schmaderer, David Henderson and Ian Butler. It's no surprise that we are still working together and carrying on the same approach – or that the first buildings we designed when we left Robin have lots of Robin in them.
In the last 10 years Robin came and worked with us in our office as an external critic. I really enjoyed this for two reasons; first, the excellent design advice he gave which changed many of our buildings for the better. Secondly, the younger people in our office learned what a really tough critic was like, he made me look like a pussycat! When Robin got an issue between his teeth he would never, never let it go... but he was always kind, never aggressive and was always seeking the best solution.
From my first day with Robin I was struck by the extraordinary generosity of both him and his wife Delia. They shared meals, parties, yoga, even made sure we had beds if we were working late. Robin never treated us differently to himself: if we worked late so did he. He was not proud – he would draw, make models and make the tea.
When his own practice faced deep recession in the 1990s he encouraged us to branch out and enter competitions. He offered guidance and let us work from his office – he even helped with the drawings.
We are fortunate to have been enriched by knowing Robin. He had a love of life, truth, beauty, and people – especially Delia. For someone so serious about architecture, he took his enjoyment seriously and had a great sense of fun and humour. He really lived life in full colour. Greek food, BBQs in the snow with lamb and octopus come to mind - the Christmas meal of 1988 held in his garden is still talked about!
Robin also loved other art forms including drawing, music and dance which he continued to enjoy with Delia until the end of his life. He was also messianic about windsurfing, even providing an office windsurfing rig, and regularly insisted on exposing us to appalling weather conditions teaching many of us to sail…but in many cases not how to turn and come back!
Robin has left a legacy of beautifully judged, lean buildings but he has also left another legacy to those fortunate enough to spend time with him. This was a unique approach to design and life. Never a week goes by in our office where those of us who worked with him don't stop and think, if not say, 'That is what Robin would have done'. He remains our enduring conscience.
---