Clever, thorough, multiple medal winner who lived the contradictory highs and lows of small practice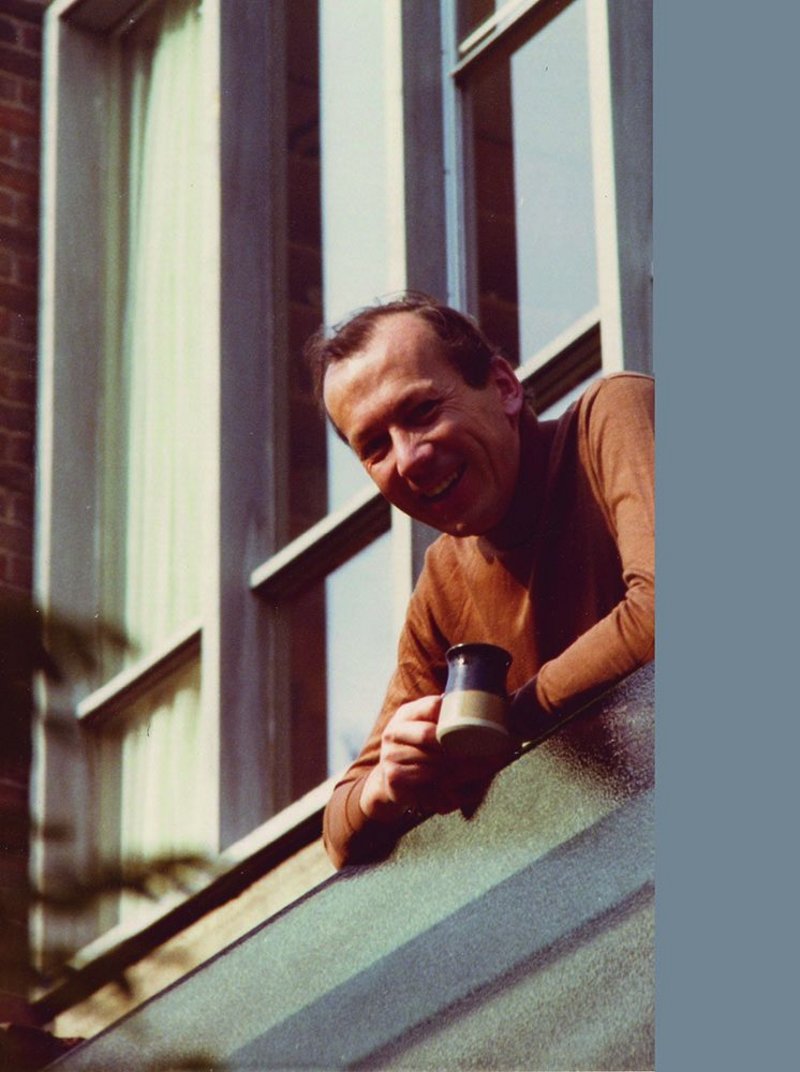 Roy Summers (1931 -2012)
In 1969 Royston Summers went to the RIBA to collect his medal for Good Design in Housing from the housing minister, Tony Benn. After receiving the award for his North Several terraces in Blackheath, he set off to collect his dole money. Such are the vagaries of life in a small architectural practice.
Roy was born in Wolverhampton and after National Service in the Intelligence Corps in Germany, he went to Downing College, Cambridge. Here he read classics for two years before switching to English under Frank Leavis. He graduated in 1954.
After an unsuccessful six months as a trainee with John Lewis – sacked for telling customers what they ought to like – Roy joined the Architectural Association School of Architecture. Five years later he joined the architectural department of Cornwall County Council as part of the team responsible for New County Hall in Truro (Grade 2 listed in 1997), designing a range of office furniture that later went into commercial production. His first solo job was a new library in Saltash.
In 1964 he set up his own practice in Blackheath, London. North Several was his first project to attract attention, a group of terraced houses on the edge of Blackheath. It was built by a company formed by the proposed residents (including Summers) and had a communal garden, and the carpets, tiling, sanitary ware, kitchen cupboards, bedroom cupboards etc were identical throughout the houses to save money. The wall panelling was the same plywood as used in storage boxes. The solar gain was calculated over a weekend by Ove Arup in a very early use of computers. The houses cost the same per sq ft as the council housing of the time, though they were much bigger.
Other housing schemes followed, notably the prestigious, low-density Lakeside Drive, in Esher, Surrey, which won the RIBA Architecture Award in 1976 and the DoE Medal and Diploma for Good Design in 1980.
Roy then worked for Lambeth Borough Council, designing 52-storey tower blocks to tackle Brixton's terrible housing problems (the experience formed the basis of Benefactors, a play by his friend and North Several neighbour Michael Frayn). The flats were never built.
He completed projects for the London Borough of Lewisham, including the first-ever solar-heated council flats, which won a Chartered Institute of Building Services commendation for energy use in 1982.
Refurbishments also came to him – a chateau in France, the Bishop's Palace at Winchester, a couple of Grade 2 Diocesan houses, restoration and conversion of Redlynch Park (Grade 2). He worked briefly in Qatar and Mallorca on houses and his last job was a delightful private house in Bromley.
Roy was an excellent planner, meticulous and obsessional, passionate about proportions, use of space, appropriate materials and always aiming for the best possible result. And if you did not agree with him he would go on arguing until you gave in.
Married in 1957 to Elizabeth Forster, Roy had four children, who survive him. As long as he was able, he pursued his passions of mountaineering, walking, photography, and gardening. After a long illness he died peacefully on 30 May 2012 in Bristol.
---
---
IN MEMORIAM
Burt James Leslie Hagger
Elected 1951, Bedford

Gordon Victor Charles
Elected 1934, London

Walter Flett Faulds
Elected 1950, Anstruther, Fife

Leslie Arthur Gear
Elected 1950, Hempton, Norfolk

Stewart Faulkner Peck,
Elected 1952, Dorking, Surrey

Anthony Charles Whitwood
Elected 1965, Norwich

George Anthony Wilson Brandreth
Elected 1948, Weybridge

Harry Marshall Fairhurst
Elected 1949 Wilmslow, Cheshire

John Elwyn Donald, Griffiths
Elected 1960, Aberystwyth

Rodney Herbert Taylor
Elected 1958, Reading

William Chalmers Thomson
Elected 1950

Derek Hawes Richards
Elected 1960, Tonbridge, Kent

Frank Richard Walters
Elected 1956, Sutton-in-Ashfield, Notts

John Alfred Williams
Elected 1955, Neston, Cheshire

Barbara Mary Beresford
Elected 1940, Kendal, Cumbria

Patrick John Bishop
Elected 1960, Altrincham, Cheshire

Kenneth Harvey Bolton
Elected 1951

Bryn Royston-Williams
Elected 1942, London

John Drury Meade Taylor
Elected 1947, Moreton-in-Marsh

Kenneth Arthur Coombs
Elected 1956, Lewes, East Sussex

Terence Lancelot Ellard
Elected 1956, Worcester

John Williams
Elected 1961, Jersey

Anthony Cave-Browne-Cave
Elected 1954, Salop

John Frederick Gray Benfleet
Elected 1963, Essex

Raymond John Hey
Elected 1949, Oxford

Kenneth Wilson Mellor
Elected 1950, York

Edwin Arthur Mountford
Elected 1950, Stoke-on-Trent

Gerald Lou Allison
Elected 1972, Corona Del Mar, California

Lewis Bernard Henry Cremer
Elected 1936, Sittingbourne, Kent

Robert Ragland Meadows
Elected 1939, London

Alan Herbert Ross
Elected 1955, Budleigh Salterton, Devon

John Hartley Snowden
Elected 1952, Kenilworth, Warwicks

George Trevenen Wilson
Elected 1951, Sherborne, Dorset

Clive Terry Breakspeare
Elected 1972, Oakham, Rutland

Lawrence Albert Butterfield
Elected 1942, Salisbury

Richard De'ath
Elected 1983, Helensburgh, Dunbarton

Hilary Lewis
Elected 1932, Victoria, Australia

Thomas Barron
Elected 1961, Penarth, South Glamorgan

Harry Brian Jackman
Elected 1954, Leeds

Richard Grantley Fitzhardinge
Elected 1955, NSW, Australia

Merryn Asenath Wiles
Elected 1982, Cardiff

Cornelius Brendan Minney~
Elected 1971, Swansea

Ernest Cooper Watkinson
Elected 1962, Newcastle upon Tyne

Maurice James Walton, Northampton
Elected 1954
---
To inform the RIBA of the death of a member, please email membership.services@riba.org with details of next of kin