It's London's Open House next weekend and there's a bonanza for the inquisitive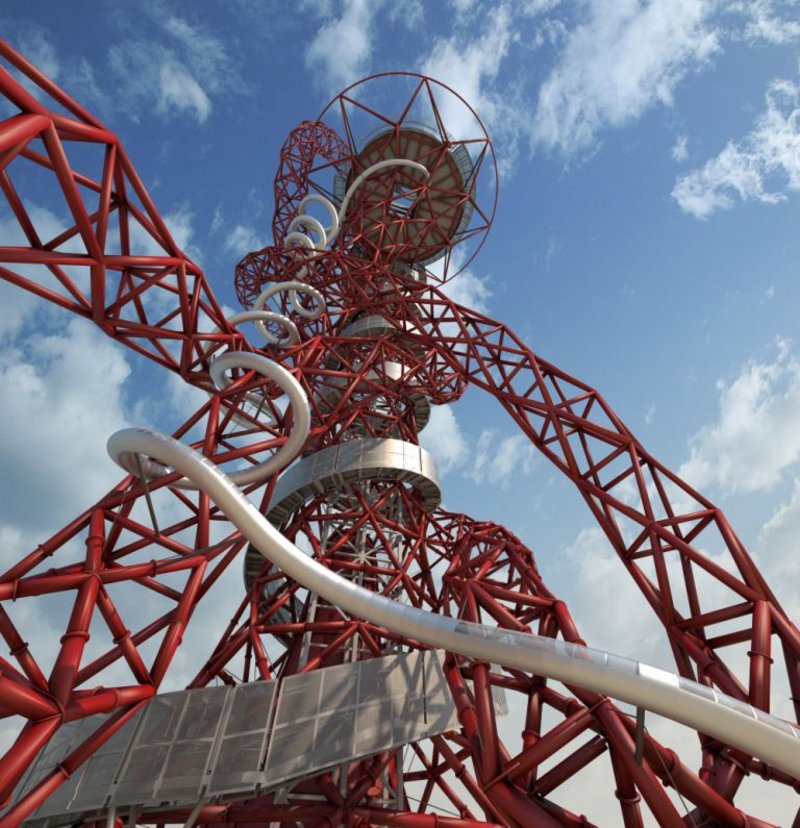 The Arcelor Mittal Orbit tower makes its Open House debut this year
Admit it, you've always wanted to go up – and now down, courtesy of its helter-skelter conversion – the oft-derided Orbit Tower designed by Anish Kapoor in the former Olympic Park. This weekend you can reach the viewing platform for free (though Carsten Holler's slide to earth remains chargeable), as part of Open House, that annual celebration of the capital's architecture and heaven for nosey-parkers.
Orbit is one of 140 newcomers in the Open House's 750-strong programme, the first to be delivered under the auspices of new director Rory Olcayto. His theme is Equitable City – in particular the idea that all citizens should have a stake in the design and maintenance of London's built environments. There are also links with the mayor's #LondonIsOpen campaign.
Whatever the theme, Open House is always about the novelty of access to usually off-limits parts of the city. Other debutants include Salters Hall, the grade II listed, Basil Spence-designed headquarters of the Worshipful Company of Salters in the City of London which has recently been refurbished by de Metz Forbes Knight Architects. For a taste of cutting-edge workplaces, there's newcomer Here East – a digital and creative industries campus being created by HawkinsBrown at the former press and broadcast centres for the London 2012 Olympics – and Second Home, a co-working office in Whitechapel. Designed by Spanish practice Selgas Cano with transparent, flexible walls, this playful environment includes abundant planting to promote an atmosphere of wellbeing and creativity. There's also Alphabeta, the RHE-designed multi-tenant offices on the City of London-Shoreditch borders.
As a south-east Londoner, I'm keen to visit Rogers Stirk Harbour + Partners' Place/Ladywell, a development of colourful pop-up housing that can be relocated to another site and re-used. This creative response to the housing crisis from Lewisham Council comes 30 years after its pioneering collaboration with Walter Segal, whose self-build houses in Honor Oak Park are again open to the public.
Richard Rogers features prominently this year. As well as Place/Ladywell, RSHP's studio up in the Cheesegrater will also host the Open House launch and is being opened to the public for the first time during the event. Also new to the programme is the house he designed for his parents in Wimbledon in 1968-9 and Guy's Cancer Centre, which is due to open soon.
Being allowed to snoop around other people's houses without pretending to be interested in buying them is one of the particular pleasures of the weekend event.
Newcomers include Jonathan Tuckey Design's The Yard House, a family house in East Dulwich with a courtyard of translucent polycarbonate panels. Liddicoat & Goldhill's self-build Maker's House in Hackney is a new take on the Victorian villa. Vex, a new fluted concrete house in Stoke Newington, has its own sound installation thanks to a collaboration between architect Chance de Silva and artist and composer Scanner. Both took as their starting point Erik Satie's 'Vexations' – a looping, repetitive piano work that lasts around 18 hours. Open House will be the first chance to hear the installation while visiting the building in its raw, unoccupied state, with a display of formwork construction photographs by Hélène Binet.
There's also the chance to see the Smithsons' Robin Hood Gardens estate before its proposed redevelopment and the perennially popular Isokon Flats in Hampstead, Trellick Tower in Notting Hill and Dawson's Heights in East Dulwich, among many more.
As for the most visited properties, organisers anticipate high-rises such as the Gherkin, Cheesegrater and the Shard as well as government offices Portcullis House and the Foreign & Commonwealth Office and down below, the Crossrail tunnels.
---
Open House 2016, September 17-18