As we move towards spring the RIBA is a hive of activity with awards, talks, a members' hub and other initiatives. Join the party, urges Simon Allford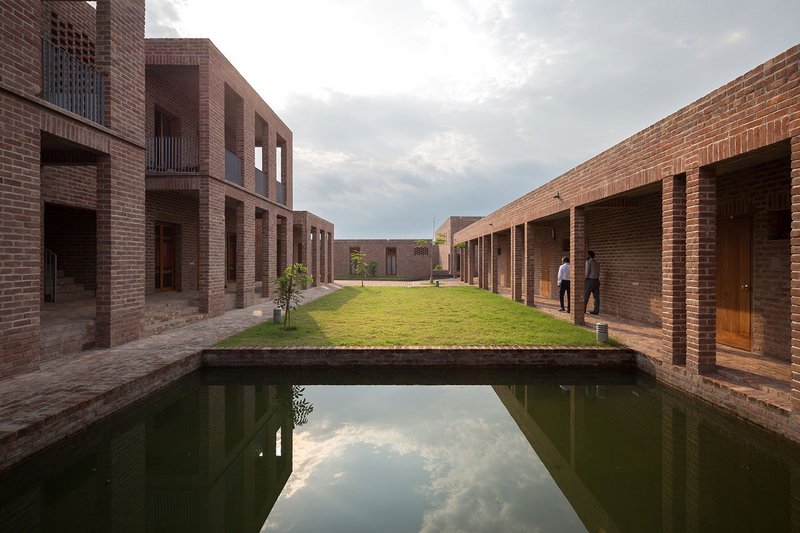 Winner of the RIBA International Prize 2021, the Friendship Hospital in Bangladesh, by Kashef Chowdhury/URBAN.

Credit: Asif Salman Courtesy of URBANA
Much is going on within the RIBA just now, as we continue to transform the organisation and get it in the best shape for the future. As a dynamic and relevant membership institute your feedback is key, so please keep in touch.
The 2022 UK Awards programme is now under way, and very soon our judges – both member and lay – will begin to visit the projects under consideration for an award. For the first time, all projects submitted must have been in use for at least a year and will therefore, crucially, be assessed as buildings in use – the best possible test of performance. Shortlisting will be complete by the end of February and Regional Awards will be announced during April and May.
Celebrating the best of what we do is important. But capturing and sharing information about the exemplary projects that are awarded is equally valuable. RIBA membership is about sharing best practice and learning how it can inform architecture and help us and our clients to make better projects.
To this end the RIBA has launched a new series of free online talks – Building Stories – to celebrate award-winning projects. We are keen that this new weekly series will give an opportunity for project teams to share their particular story of the collaboration between architect, design team, client, and contractor and how the process of commissioning and making shaped the architectural outcome.
In addition to being streamed online and available to audiences around the world, I hope we can soon take these live talks to venues around the country. They will also be available soon via our new, digital, members' hub. This online professional network, accessed via the membership area of architecture.com, will not only allow members to capture and share knowledge, but also highlight professional concerns beyond the well-understood challenges of the moment, such as PII availability, access to the profession and the regulation of architects and architecture – on which much work is being done.
The significance of our membership's global perspective was itself highlighted last month with the announcement of the winner of the RIBA International Prize 2021 – the Friendship Hospital in Bangladesh, by Kashef Chowdhury/URBANA. The building is of vital social purpose and of scale, built deploying limited and economical materials, all to create a delightful low carbon architectural model for healthcare. It is highly relevant to both its rural context and to procurement and practice around the world.
The sharing of expertise between our members and with the wider industry and government is the foundation of our House of Architecture concept, @RIBA – the creation of a 21st century virtual and physical institute of ideas, where all are welcome.