1920s opulence in California – Spanish and Italian loggias in a lush landscape photographed by young British architect Chester Jones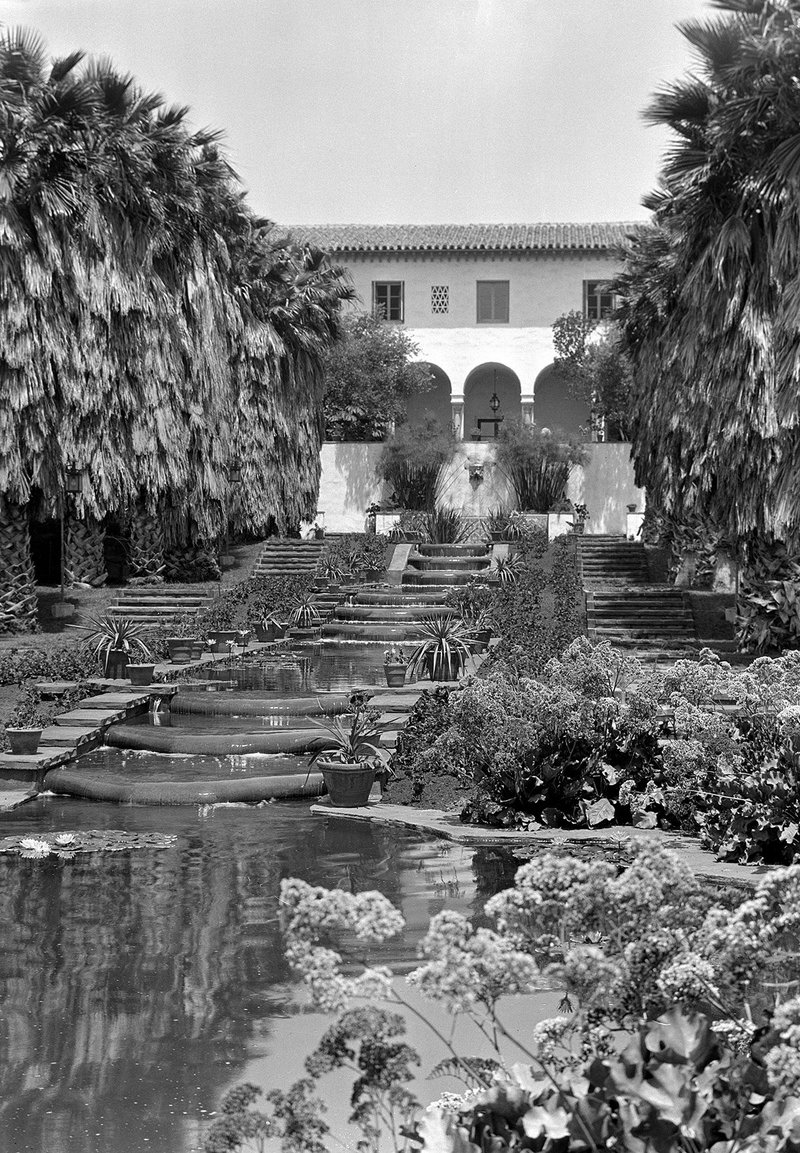 Beverly Hills mansion California, USA, 1927

Credit: RIBA Collections
English architect Chester Jones spent time in the USA on a Commonwealth Fund Fellowship before his untimely death in 1933 at the age of just 27. Jones documented the architecture he encountered on his travels in a collection of photographs now held by RIBA. One building that caught his eye was this mansion in Beverly Hills built in 1927 for Milton Getz, the director of Los Angeles' Union Bank, by architect Gordon Kaufmann.
Though Kaufmann was later known for art deco buildings such as the Hoover Dam, his early work was in the Mediterranean Revival style popular in California in the 1920s and 30s. His design here employed classical Spanish and Italian forms including internal patios, loggias, colonnades and a pink stucco exterior, and it had palatial gardens by landscape architect Paul Thiene.
The house was later owned by the actress Marion Davies and her partner, the newspaper baron William Randolph Hearst. They offered it to the young John F Kennedy for his honeymoon in 1953 and it subsequently served as the West Coast headquarters for his presidential campaign.