V C Morris shop San Francisco, 1948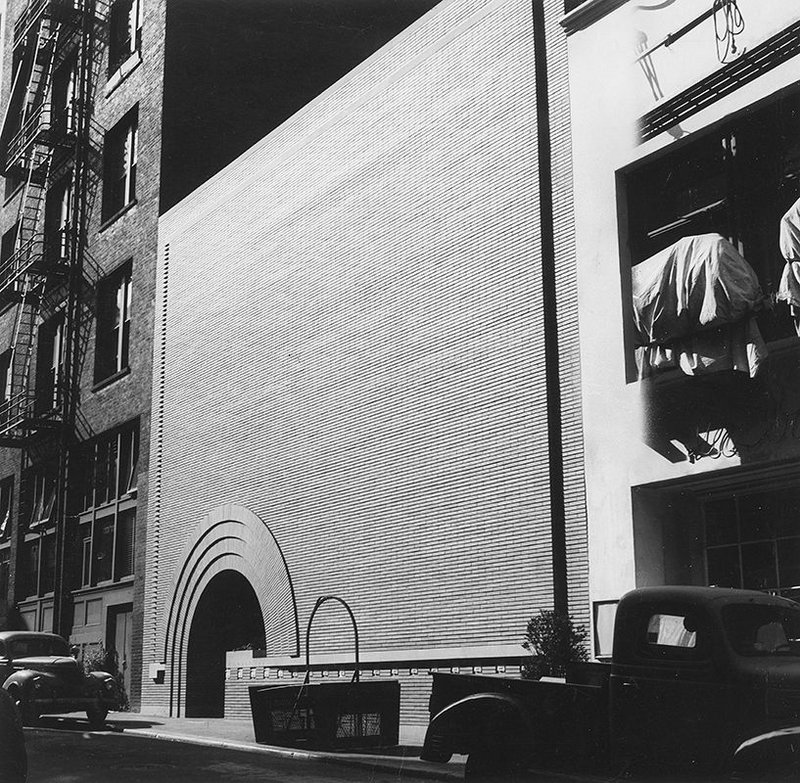 This year marks the 150th anniversary of the birth of Frank Lloyd Wright, who in 1948 designed the building shown in this photograph, the V C Morris china and gift shop. For Morris and his wife, Wright also designed four houses over the course of 12 years – none of which was executed. This building, Wright's only work in San Francisco and one of his few surviving retail spaces, was designated a city landmark in 1974, but its interior still does not have protected status.
The highly distinctive windowless facade of plain bricks is interrupted only by the arched entrance, which creates a deep shadow, amplified by a more subtle shadow motif of the concentric brick bands. This entrance was conceived to entice passers-by into the shop via a glass tunnel. The small but spectacular interior is dominated by a spiral ramp that allowed the architect to experiment with the ideas developed later in Wright's much more renowned Guggenheim Museum in New York. The central skylight, made of interlocking acrylic circles and globes, and the built-in display cabinet, are also surviving features from the architect's original design.
---