Emmanuel House flats, West Dulwich, London, 1970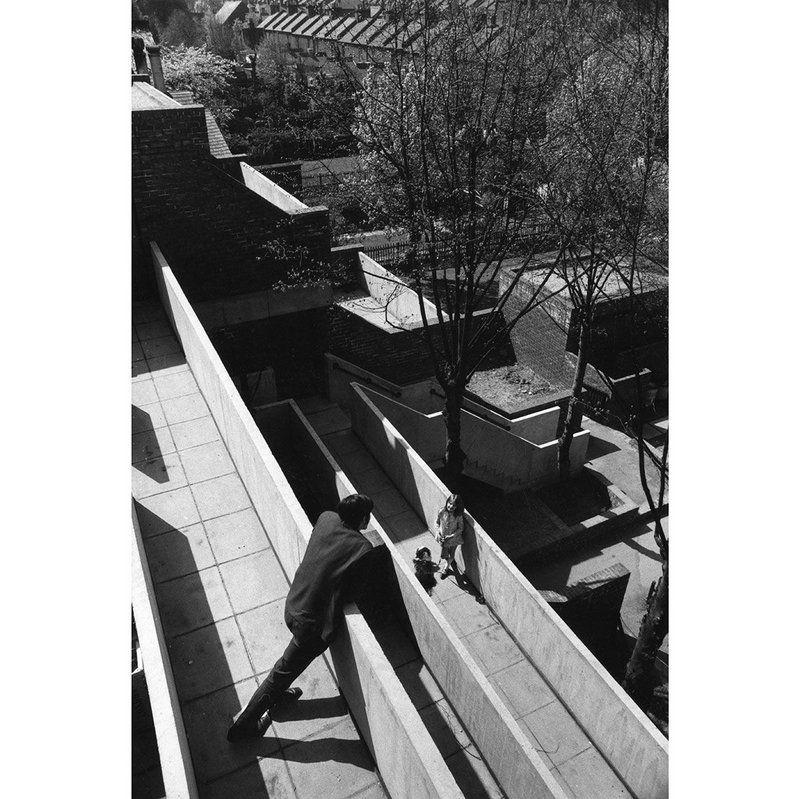 In 1967, the architects Hutchison, Locke and Monk visited Montreal for the Expo 67 World Fair. During their visit, they were impressed by Moshe Safdie's experimental Habitat housing complex consisting of prefabricated concrete units, stacked to provide each flat with a garden on their neighbour's roof.
The firm subsequently began work on a block of 10 flats in West Dulwich, using it as an opportunity to experiment on a smaller scale with ideas picked up in Canada for the creation of economical mass housing. The project was built on the site of the former Emmanuel Church of 1878, which had been demolished to make way for a smaller church and adjoining youth centre, designed by the same architects in 1965. Inspired by Habitat, the flats utilised a stepped section to provide private terraces of varying sizes for each flat.
The block provided what the Architectural Review described as 'a piece of drama in these otherwise staid streets' of Victorian semi-detached houses. Characteristically the photographer Tony Ray-Jones, shooting for the Review in 1970, exploited the structure's unusual shapes and angles to further enhance the dramatic potential of his image.