Cumbernauld, Scotland 1955: grand ideals turned grim reality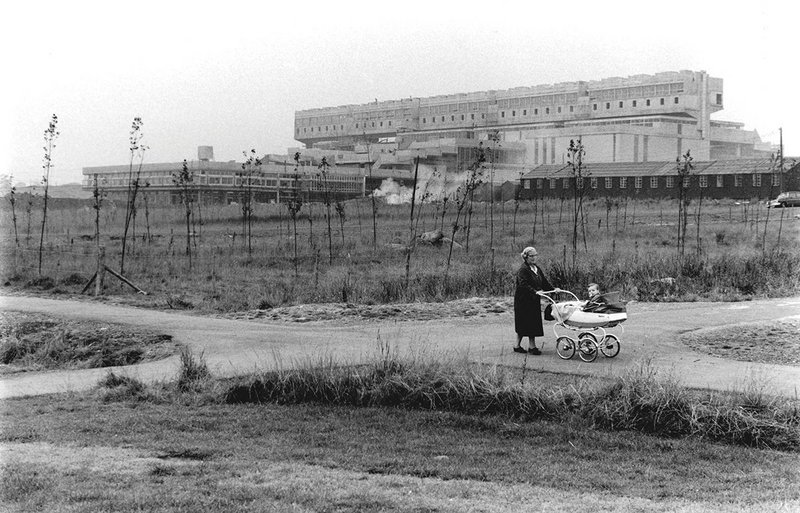 Credit: John Donat / RIBA Library Photographs Collection
In 1945 the reformist new Labour government launched the New Towns Act, a planning solution aimed at relieving the squalid housing conditions prevalent in Britain's cities after WWII and a first step towards its ideal Welfare State.
Cumbernauld was designated in 1955, the only New Town created by a Conservative government whose hand had been forced by the chronic housing shortage in Glasgow. The planners devised a multi-purpose town centre contained in a single building half a mile long and raised on Corbusian pilotis. This was surrounded by individual high-density neighbourhoods connected by walkways. An immense motorway system inspired by Le Cor­busier's Radiant City separated cars from pedestrians.
Despite its creator's grand ideals, Cumbernauld has since been held up as one of the worst examples of mid-century city planning and twice voted carbuncle of the year by Scottish magazine Urban Realm. The visionary footpaths became in reality threatening wind tunnels where danger lurked and the aging concrete contributed to a bleak reputation.
Yet many remember Cumbernauld rosily as the backdrop to teenage romance in the 1981 film Gregory's Girl and 60 years after its completion, visitors still come to admire this audacious experiment in modern living.
---