Milliron's department store, by Victor Gruen and Elsie Krummeck, introduces out of town shopping to LA – and the world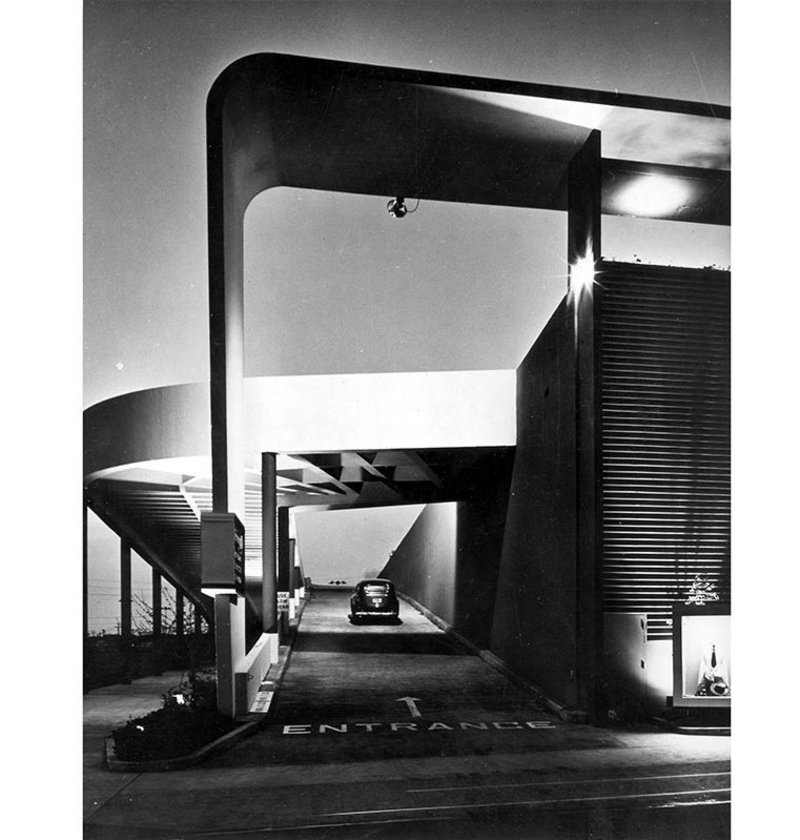 Milliron's department store, Westchester, California, 1949.

Credit: Architectural Press Archive / RIBA Collections
In an article for Women's Wear Daily in 1949, the architect Victor Gruen declared that Americans no longer enjoyed their lives, a predicament he attributed largely to the time they spent driving from shop to shop. Gruen of course believed that he had the answer – an architectural solution that merged retail and cars.
He and his wife and partner Elsie Krummeck had recently completed a radical store in Westchester, a new suburb of Los Angeles. The building was the first out-of-town branch for department store Milliron's. The retailer did not want to simply recreate an urban shop in the suburbs, instead it challenged the architects to design a new form of retail experience, a one-stop shop that you could drive to.
The low cost of suburban land allowed Gruen and Krummeck to build a low, one-storey building, its defining feature a rooftop carpark accessed by two ramps sweeping theatrically across the rear facade in a huge X. The usually dull business of parking became an exciting experience for Milliron's customers as they entered from above, descending into the store on an escalator that afforded views of the entire 90,000ft2 interior below.