Corn Exchange, Leeds, 1863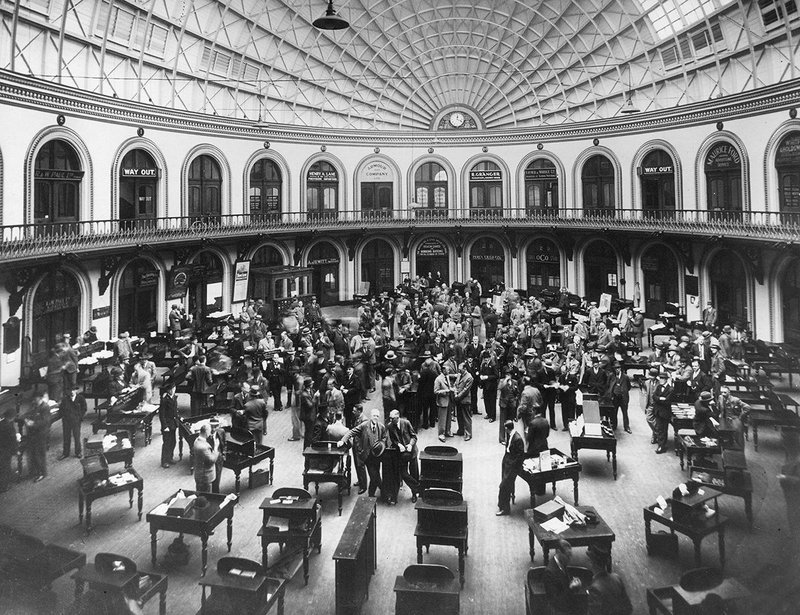 Cuthbert Brodrick's practice was based in Hull but in 1852 he won a competition to design Leeds Town Hall. This success led to further commissions for significant buildings in the city – the Mechanic's Institute (1865) and the Corn Exchange (1863).
Although the Town Hall is often judged Brodrick's finest work, the Corn Exchange is an equally remarkable achievement. The cylindrical building is faced with diamond-pointed rustication in local stone, belying the majesty of the interior trading hall. This is topped with a soaring elliptical domed roof, reminiscent of a ship's ­inverted hull and a feat of Victorian engineering. The architect drew inspiration from Paris's Halle aux blés which he had studied while on the Grand Tour in the 1840s.
The Exchange continued to trade into the 1980s but business had dwindled and the building's future was ­uncertain. Eventually it was converted into a shopping centre by Alsop and Lyall and reopened in 1990. Corn traders were still allocated space to do business and continued to operate there until 1994, when trade ceased for the first time in 131 years.
Justine Sambrook
---