Architect known for London's Brunswick Centre, a successful and influential practitioner and inspiring teacher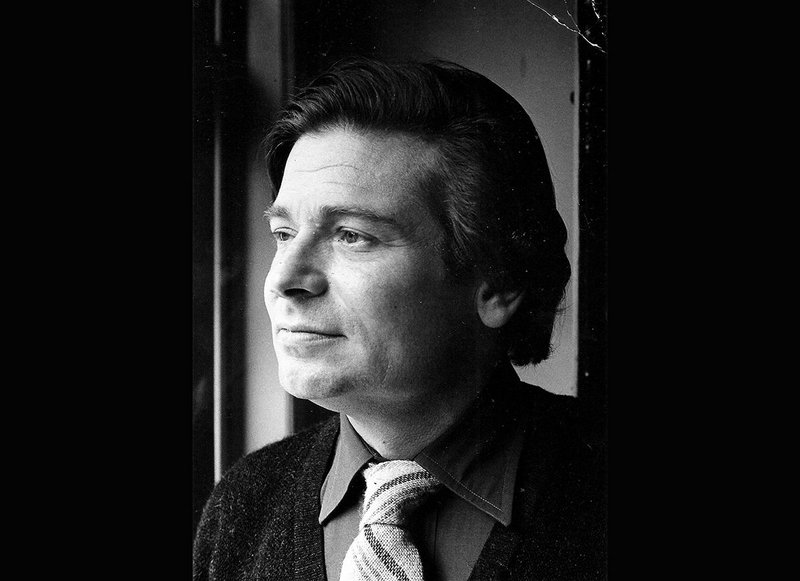 Patrick Hodgkinson 1931 – 2016
Patrick Hodgkinson, who has died aged 85, was in the 1960s one of England's most successful and influential architects, running a practice from his large house in Bayswater and driving a dark blue drophead Aston Martin. He was the architect for the redevelopment of the Foundling Estate – later the Brunswick Centre – having acquired the commission when working with Leslie Martin in Cambridge. There he designed Harvey Court, transforming an initial scheme by Martin and Colin St John Wilson into the canonical brick stepped section. The building and partis influenced a whole generation of architects and students and was described by a young Cedric Price in Granta as a 14th century building with 13 amp plugs – much to Patrick's enjoyment.
He had also had considerable influence on the design of the Oxford Law Libraries. Martin may have heard of this talented student through Aalto – in whose office Hodgkinson had worked in 1956 before graduating from the Architectural Association – but more likely via Wilson scouting for talented young architects. Harvey Court demonstrated his ability to fuse rationalist principles with Aalto's profound humanism. Originally asked to become involved in a housing project for the London Borough of St Pancras he became a central figure in the Martin Studio. When that project failed to proceed he continued to flourish under Martin's benign aegis but regrettably developed a lifelong rivalry with Wilson.
Hodgkinson was one of an extraordinary group of students at the AA including Kenneth Frampton, John Miller, David Gray, Adrian Gale and Neave Brown – who has said he was 'the most prescient of his AA cohort, for Frampton 'the most talented' and for Miller 'he stood out as a star'. His 1953 Brixton Housing Project developed ideas in contradistinction to the then LCC fashion for mixed development, inspired by Le Corbusier's Ville Radieuse and Unité in Marseilles.
Here he explored the ideas of low rise high density in an attempt to renew the city in a more English ways building on the precedent of the Georgian terrace, enriched with sectional complexity and providing a direct relationship to the ground and street. These were ideas later developed by Martin and colleagues in the Land Use Built Form Centre in Cambridge.
The building and partis at Harvey Court influenced a whole generation of architects and students and was described by a young Cedric Price in Granta as a 14th century building with 13 amp plugs
His relationship with the Brunswick Centre ended when McAlpines, which had bought the site from the original developer, imposed an unrealistic programme for the working drawings and he felt compelled to resign. A very difficult time followed: a major commission in ­Oxford, Wellington Square, foundered; he failed to land the deanship of Cornell while tutoring at the AA with David Shalev (David Chipperfield was one of his students) and his second marriage was in trouble.
Salvation of a kind appeared in the form of a teaching post at the University of Bath where he established himself, carving out a role as a passionate and inspired teacher. His illustrated talks on Utzon, Aalto and Mount Athos are still vivid in my mind from the early 1990s when I got to know him while teaching there.
It was in this mode that his teaching career came to a close around 1995. Still combative, he saw off attempts by other architects to alter or extend the Brunswick ­until ­Allied London had the inspired idea to appoint him as architect for the refurbishment in the late 1990s. Assisted by Levitt Bernstein under the guidance of his old assistant David Levitt, he masterminded a transformation of the then unloved and unpainted SS Brunswick into a more intimately scaled and lively shopping concourse – with Waitrose at its northern end and the previously utilitarian southern entrance transformed with Carluccios and French Connection replacing the ramps for service vehicles. It meant that the long period in the wilderness, ­during which he never doubted the good sense and architectural and urbanistic value of 'his bit of Bloomsbury', was ­rewarded by Mike Ingall of Allied London's faith in him.
I have lived in this building for over 20 years and grown to appreciate what an extraordinary achievement it is. Few architects can boast of anything comparable. As Alan Powers wrote some years ago about the portico to Brunswick Square: 'Against the evening light, or on a winter's evening, the tall thin columns standing out against the chiaroscuro background provide one of the few genuinely sublime architectural sights of London.
---