Partner at Make: patient, positive and naturally gifted architect who inspired young colleagues and friends with his professional passion and zest for life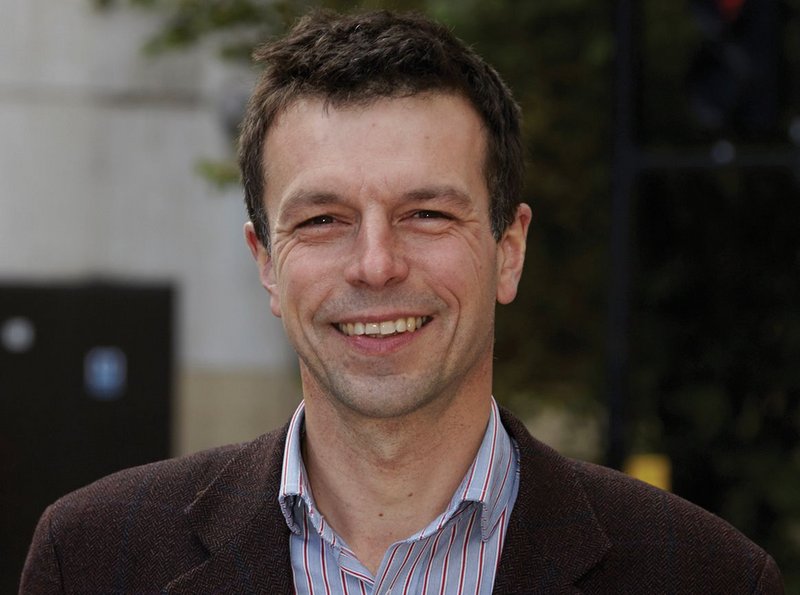 Paul Scott, who has died aged 50, was passionate about architecture and had an exceptional career that spanned some 30 years. His professional achievements were not limited to the buildings he designed but the passion for architecture he instilled in others. He was a naturally gifted architect who led by example and inspired a generation of young architects with his technical expertise, love of design and professional influence.
Over his career, Paul developed a commendable portfolio of projects that improved social inclusion and prompted community regeneration. He gained considerable expertise in the design of tall buildings in particular, and was a keynote speaker at many conferences on the subject across the world. He addressed the great and the good of tall building design, including its role in urban design and ability to mitigate the impact of population growth. He was also an external examiner at The University of Nottingham's acclaimed master's course on sustainable tall buildings.
Paul was born in Braintree, Essex, and studied architecture at Leeds Polytechnic and then the Polytechnic of East London. In between he worked for his father's firm, Scott Simpson (Electrical), which specialised in large retail installations. Paul worked on sites, gaining valuable experience and understanding of the construction process, and produced project drawings in the main office.
I first met Paul at Foster + Partners in 1991, soon after he had gained his diploma, when I offered him a position in the office. His infectious, engaging manner was immensely refreshing. He started working on the Commerz­bank in Frankfurt and lived there for a year before returning to London to play a key role on the ARAG Tower in Dusseldorf. During this time, he also helped realise the Scottish Exhibition and Conference Centre (SECC) in Glasgow. It was while working together on The Gherkin for Swiss Re in London – for which Paul led the architectural team – that we became lifelong friends. Paul subsequently went to work for Glen Howells Architects in Birmingham, while I went on to start Make. When Make won the bid to design The Cube in Birmingham, I called him immediately.
Paul joined Make as a partner in 2005 and quickly became a key member of our senior team. He established our Birmingham studio and led The Cube team to completion, then returned to the London office, where he worked on many of our most complex buildings, including the Thomas Clarkson Academy in Wisbech, the Montpellier Chapter hotel in Cheltenham – where he lived – and The Temple House hotel in Chengdu, China. Paul had always wanted to work with his friend Robin Partington, and at one point left Make to do so. The door was left very firmly open for him to return, and we were very glad when he did a short time later. In the years that followed, he led the design development of some of our highest-profile projects, including 40 Leadenhall Street in London, Wynyard Place in Sydney, Aranya in Mumbai, and Arena Central in Birmingham.
Among Paul's many passions outside work were his love of fly fishing and unwavering support for Tottenham Hotspur. Just as he roused his colleagues with his love for architecture, he inspired friends to share his enthusiasms introducing me and many others to the joys of fly fishing.
Above all else, though, was Paul's love for and dedication to his family. He was a devoted husband and a proud father. Our thoughts and prayers are with his family, particularly his wife Jane and teenage daughters Isabella and Annie, at this bewilderingly sad and terrible time.
Paul was always smiling and had an energetic, seemingly never-ending enthusiasm for life. He was a true gentleman, kind and patient with everyone. Nothing was ever too much trouble for him. When he was diagnosed, just over three months ago, with cancer, he remained incredibly positive and dignified. He still came to work between treatments and stayed active on his projects, determined to stay helpful as long as he could. He never gave up the fight to keep going, and we had all hoped he would be with us for longer. He was far too young to leave us when he did.
Paul's legacy of celebrated buildings, inspirational mentoring and wonderful memories will remain with all of those who knew and worked with him. He will be sorely missed by us all at Make and beyond. He was quite simply one of kind – unique and kind to a fault.
---