Tireless local authority architect behind such great London schemes as the Thames Barrier and the restoration of Covent Garden Market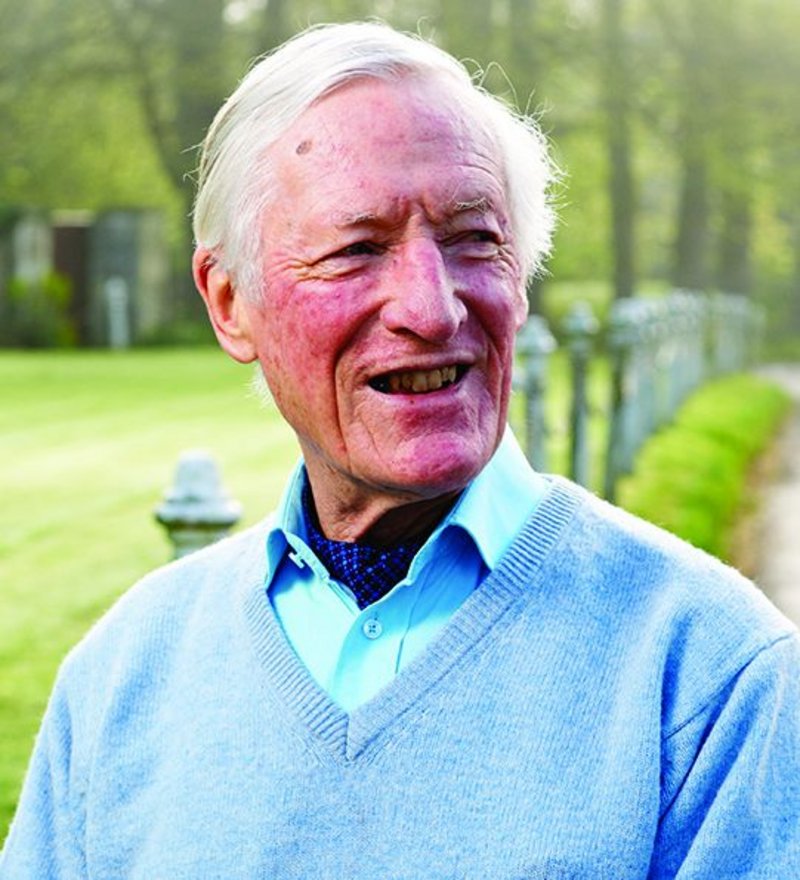 Peter Eldon Jones
Architect and town planner Peter Eldon Jones died on 26 September. He had been active all his life, and never retired.

Peter was born on 11 October 1927. His mother was born a Buchanan and instilled in him a love of Scotland. His father, Wilfrid Eldon Jones, had spent the Great War in India on the north-west frontier and in Mesopotamia, and one year ­before his son's birth took over a business importing goods from Persia. In 1937 he joined the Admiralty and became a civil servant until he retired. His father taught him both a sense of public duty and an adventurous and entrepreneurial drive.

Peter left grammar school and, declared unfit for active duty, enrolled at Kingston School of Art around the time of the D-Day Normandy landings to study architecture. ­Philip Powell taught at Kingston, and Peter worked at Powell & Moya during his holidays. After graduation in 1950 he joined the practice, working on the UK's first new post-war hospital, in Swindon, and on schools and private houses until, in 1954, he joined the architects' department at the then London County Council. The LCC was the place to be for ambitious young architects in the 1950s and beyond.

By 1960 he was deputy schools architect, and in 1965 town development architect and planner responsible for development and expansion, some examples being Thamesmead, Andover and Thetford.

By 1982, aged 55, he had been education architect to the Inner London Education Authority, was director of ­architecture and superintending architect of all metropolitan buildings at the Greater London Council and Inner London Education Authority, responsible for and to 2,000 professional and 500 operational staff, and was an external examiner at Kingston, Westminster and the South Bank schools of architecture. He also was made a Freeman of the City of London. The beautifully restored Covent Garden Market opened in 1980 to huge acclaim and has proved a stunning commercial and architectural success. The Thames Barrier, the world's second largest moveable flood barrier, was opened by the Queen, with Peter in ­attendance, in May 1984. In 1986 the GLC, and with it the Department of Architecture, was abolished.

Peter busied himself as the national director of ASHTAV – the Association of Small Historic Towns and Villages of the UK. He was a consultant to the Department of Education, advising architects on their designs for schools.

He was vice president at the RIBA from 1985-86, and on the RIBA Council and chairman of the Membership Committee from 1985-88.
Peter had married Gisela Marie von Arnswaldt in 1954, when the first of many private jobs was on the drawing board – his own house. Single-storey, built in an ­orchard, and with a spacious and comfortable living area, the house both followed and was the research for guidelines laid down in his only publication as an author, a short book published in 1956 called Good House Design. In the same year the Homefinder House Plan Book was published containing 20 designs by different architects. Numbers 1 to 19 were traditional houses but number 20 was a flat-roofed, light and spacious modern house by Peter.

Peter was an avid reader and a connoisseur of films, and had a keen interest in history. He was an accomplished draughtsman and later painter. All his life he displayed a keen sense of humour. He was a quiet, kind, lovely and loveable man. He was very proud of his last project, for Halliford School in Shepperton: a theatre, a sports hall, and ­especially the arts and music centre – named The Peter Jones Centre and a lasting legacy to him.

He had three children from his first marriage, Christopher, Andrew and Hella, and two step-children, Angus and Elizabeth, through his second marriage to Claudia Milner-Brown, née Laurence, whom he married in 1985.

He is survived by his first wife Gisela, his wife Claudia, his children and step-children, and eight grandchildren.
---
IN MEMORIAM
Frederick Roy Brealey
Elected 1962, ROMSEY, Hampshire

Graham Sidney Excell
Elected 1962, SWINDON
John Howard Penton
Elected 1965, ST ALBANS Hertfordshire

Alexander John Rankin
Elected 1965, Canada
Denis George Pearson
Elected 1967, WELLINGBOROUGH, Northants
Thomas John Smith Donnell
Elected 1979, Craigavon, County Armagh

Yahya Cassumji Merchant
Elected 1932, India

James Richard Middleton-Stewart
Elected 1990 SHERBORNE, Dorset

Heather Mary Smith
Elected 1990, BANCHORY, Kincardineshire
Paul Truman
Elected 1998, EASTBOURNE, East Sussex

Noshir Naoroji Mehta
Elected 1946, India
Adam Julian Wardle
Elected 1998, STOKE-ON-TRENT

Cavasji K Bhedwar
Elected 1935, India
Bhicaji Edulji Doctor
Elected 1934, India

George Robson
Elected 1935, YORK,
Shankerrao Harischandra Parelkar
Elected 1933, India
Homi Naushirwan Dallas
Elected 1935, India

Noel Evan Campbell
Elected 1946, COLERAINE, Londonderry
Ian Archibald Munro
Elected 1947, INVERNESS
Joshua Moses Benjamin
Elected 1947, India
Thomas Frederick Alston Manning
Elected 1951, CASTLE CARY, Somerset

Jack Whittle
Elected 1946, CHESTER
---
To inform the RIBA of the death of a member, please email membership.services@riba.org with details of next of kin