Multi-talented and driven partner in Austin-Smith:Lord, who set out his path in life with a schoolboy desire to be 'a designer – anything from a town to a teaspoon'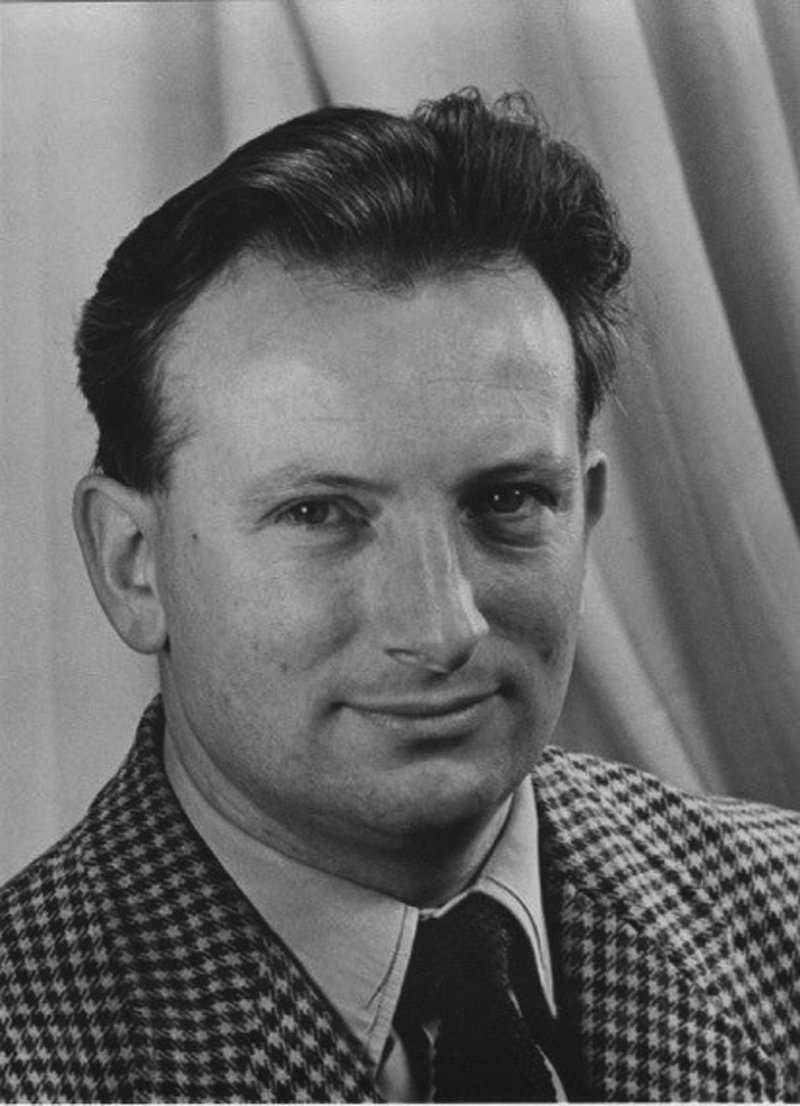 Peter Lord, who has died aged 91, was a multi-talented architect, designer and artist best known for leading Austin-Smith:Lord with huge drive, energy and enthusiasm. He established interior architecture and workplace strategy as a new and much-needed design discipline within the practice and was influential in many of its major projects. He was made a fellow of the RIBA in 1962, was a fellow of the Royal Society of Arts and the British Institute of Management, president of the Society of Industrial Artists and Designers – now the Chartered Society of Designers – and general secretary of the International Council of the Societies of Industrial Design, now the World Design Organisation.
Peter's path was established early. When a school French teacher asked what this bright boy's ambition might be, Peter responded: 'a designer – anything from a town to a teaspoon'. His art teacher, Aileen Moore, encouraged Peter to become an architect and guided him to apply for the Leverhulme Scholarship, which he won aged just 17, and took him to the Architectural Association from 1946 to 1951.
After qualifying he joined the Royal Engineers. Emerging as a lieutenant, he was recommended by the AA to JM Austin-Smith & Partner, joining in 1953 and rising rapidly to become a partner alongside Geoffrey Salmon three years later, when the practice was renamed Austin-Smith:Salmon:Lord. After the retirement of the practice founders Mike and Inette Austin-Smith in 1981, he became the senior partner in Austin-Smith:Lord.
During his first years in practice Peter focused on the retail sector, producing interior designs and new corporate identities for major chains. He later turned to large-scale, low-cost housing, and undertook major projects in Hampshire, Wiltshire and Cornwall, and for St Pancras and Haringey in London. These large projects developed a practice specialism in town planning and traffic management, and in 1965 the firm was commissioned to replan the old industrial town of Warrington – a multi-disciplinary effort involving teams of planners, architects, landscape architects, highways engineers, land surveyors, sociologists and economists, and exemplifying Peter's philosophy that 'design must be a consistent thread running through the fabric of the total environment'.
Another project at this time, which was to become even more significant for Peter's future and that of the practice, was Heffers Bookshop in Cambridge. The brief called for a new fully air-conditioned shop on Trinity Street to house a vast stock of books, but only 5,000ft² was available at ground-floor level. The shop sat above a large, undefined basement area, and Peter advised his client to purchase as much of the below-ground area as possible, opened up the ground-floor slab and introduced a new mezzanine level above. Thus the sales area was increased, and the opening up encouraged movement through the space.
IBM Real Estate toured the project and hired the practice to design offices and demonstration suites throughout the UK. Major projects followed for Hille International, Collins Publishers, Touche Ross and many others. The British Museum also commissioned the practice, which designed a new conservation building, a new restaurant, and the Archaic Greece Gallery and Coins and Medals department.
Peter's enormous reserves of enthusiasm and energy also found outlets beyond architecture, before and after his retirement in 1995. His recreational passions included horology, hockey, fine art and a love of bird watching that led him to live at Cley-next-the-Sea in Norfolk. He is survived by his wife Shirley, who he married in 1956, and daughter Kathryn.