Pfitzenmaier Beach House, Queensland, Australia, 1953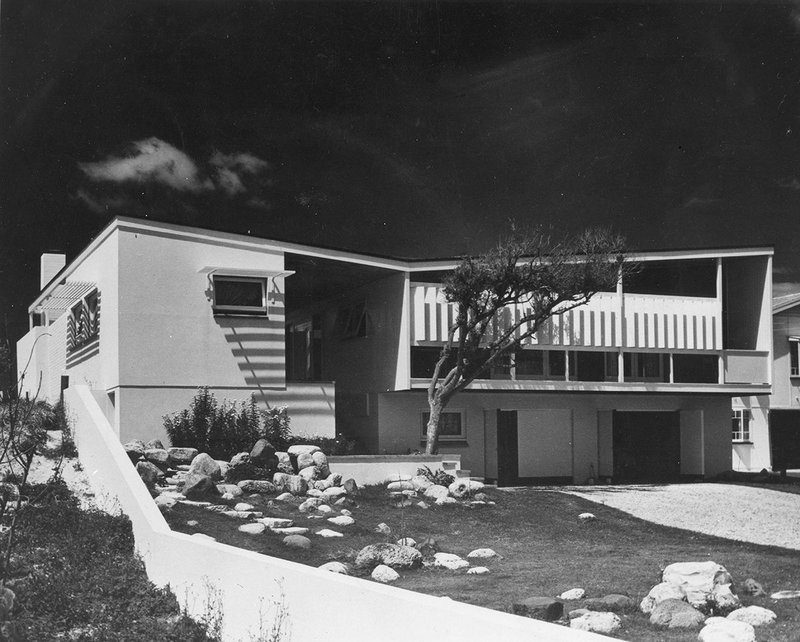 Pfitzenmaier Beach House Queensland, Australia, 1953
In 1956 the RIBA hosted an exhibition celebrating the architecture of Australia. The images displayed demonstrated the important role that modern architecture played in the post-war development of the continent. Many of these were retained by the RIBA and now form part of the Photographs Collection.
The Pfitzenmaier Beach House in Queensland was one of a number of housing projects exhibited. The house was designed in 1953 by Edwin Hayes of the Brisbane-based partnership Hayes and Scott, having been commissioned by hotelier Ethne Pfitzenmaier, a friend of his parents, to build a seafront holiday home.
The resulting building, described by Hayes' partner Campbell Scott as 'a whim and fancy, a structural delight', was instrumental in the creation of Australia's new domestic modernism. Its striking features included a butterfly roof, a cantilevered balcony with white louvres, and central breezeway to ventilate the main house and adjoining studio.
The house won many accolades but financial pressures necessitated its sale just three years after completion and it was sadly demolished to make way for a larger development.