Brad Walls' photograph Form evokes the world-sized work of Superstudio while its swimmers recall Koolhaas' The Story of the Pool, with a splash of Hockney thrown in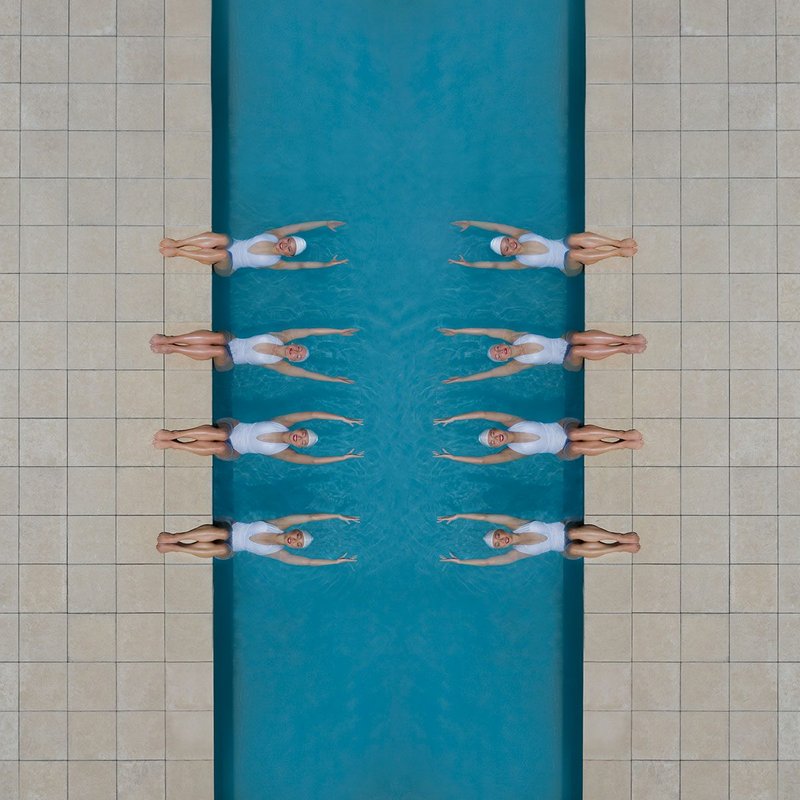 Young Australian photographer Brad Walls' fascinations with swimming pools and drones could only go up. From this lofty vantage point, his image of the Sydney Emeralds seems one degree of separation away from reality; perhaps that's what gives his work the vaguely distant qualities of a Hockney. It also places us in a particular temporal space; from before masks were the norm to now, when we instinctively baulk at the swimmers' proximity.
Architecturally, notional Cartesian lines of the poolside extending into infinite space allude to the world-sized work of Italian firm Superstudio; and the swimmers, to Rem Koolhaas' fable 'The Story of the Pool.' In it, 1930s Russian architecture students build a gargantuan floating steel pool in the sea, and in a bid for freedom swim in decades-long, Newtonian synchronicity towards the place they wish to escape from (Moscow) to get where they want to go (Manhattan). But on arrival, the city seems little different to the one they left. Disappointed, they dive back in and swim on. All that way to end where you began. A more sanguine Rem might concede to Walls his own aquatic parable of the swimmers; one less about thwarted endeavour and more about form – and breath.