Photographer Greg Moss snaps a different view of his local Itchen Bridge, which he has crossed endless times and is embedded in his family history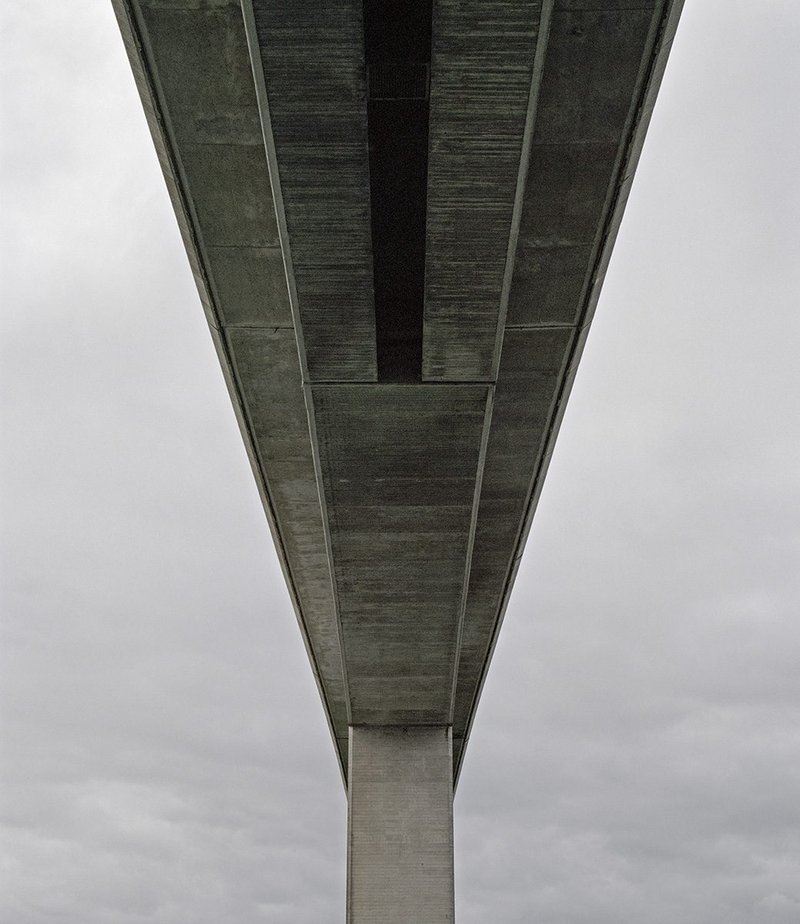 Greg Moss Itchen Bridge, 2017 Pentax 67 Mk II. 90mm lens, shot on medium format film.
Growing up in Woolston on the east bank of Southampton's River Itchen, photographer Greg Moss knows this bridge well. He must have crossed it 1000 times – sometimes with a raised heart rate, pelting over it as an Air Cadet.
His family has lived here for generations but would not all have been acquainted with its hollow box sections spanning the 800m-wide estuary. Until it opened in 1977, there was a chain ferry here; but had his father wanted to avoid that, it would have meant a short journey north to the concrete Northam bridge. His grandfather would have gone to the stones of Cobden bridge upriver and his great grandfather might have needed to use the lock crossing at Woodmill, where the river's fresh water meets the tidal salt – each generation casting back into engineering time.
Soaring 27m over the Itchen, the vista it gave was the reward for Moss's walk, also a view back in family history. To the ATC drill house of his youth; the river slipway of Supermarine Spitfire works from where his grandfather fled to the safety of Peartree Green in wartime bombing; and to the site of a long lost pub where his great grandad, seeing a man killed in a drunken brawl, took the pledge. Lives lived – and lost – in the streets below, free from the shadow of the toll bridge's expediting arc.