Janie Airey explains how her camera feels like armour when she photographs buildings like Zaha Hadid's London Aquatics Centre: 'You're too involved to feel vulnerable'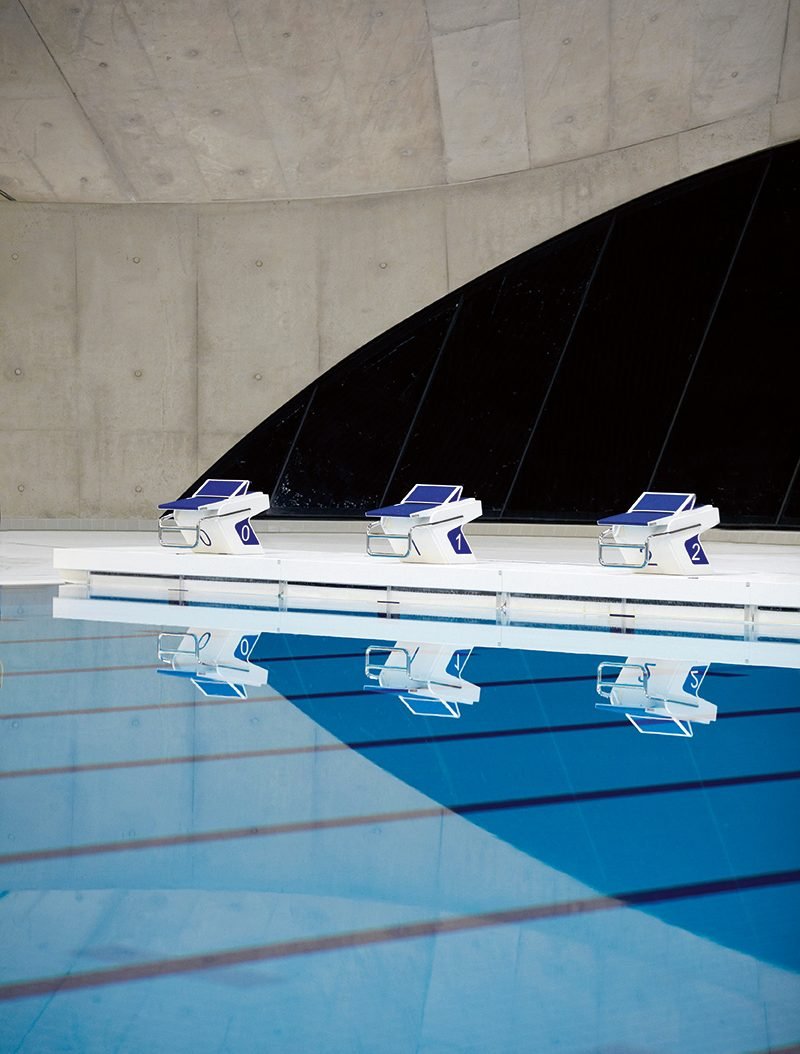 Janie Airey: London Aquatics Centre, 2012. Canon 5D MK IV DSLR.
In Janie Airey's other role working in lifestyle, corporate and interiors, women photographers abound – but not here. She's observed architecture's male dominance since moving into this sphere, but why would that bias transfer, as if osmotically, into the membrane of her discipline?
Airey is certainly not intimidated by building sites, where she shoots frequently; nor by the solitary and sometimes exposed nature of her work. 'A camera can feel like armour,' she says, describing how she breezed in with no more than a cursory smile at security into one of Zaha Hadid's 'extraordinary' buildings, to spend the day tracking its curves. 'I've never felt fearful. You're too involved in what you're doing to feel cautious or vulnerable. You do it with confidence – and no-one questions confidence.'
The London Aquatics Centre - another Hadid one - was her first architectural shoot. It was, she recalls, a stress-free two days recording the park for the ODA before the Olympics began – and a turning point for her. Of course, she captured the famous diving boards but was more struck by this image's graphic quality; the simple reflection, repeating elements, a black arch nodding to the concrete – like the initial flourish of the designer's signature.
'People ask me what it is like to be a woman architect,' Hadid once related. In a razor-sharp answer – all the more Wildean for its casualness – she'd replied: 'I don't know, I've never been a man.' A bit like this image; intimating what's going on in a non-explicit way: 'Not seemingly conceptual,' adds Airey. 'Subtle but punchy.'