Photographer Max Creasy enjoys quiet calm and false bustle in Asahikawa, Japan, exemplified in an unexpected 'Battenburg cake' of a desolate building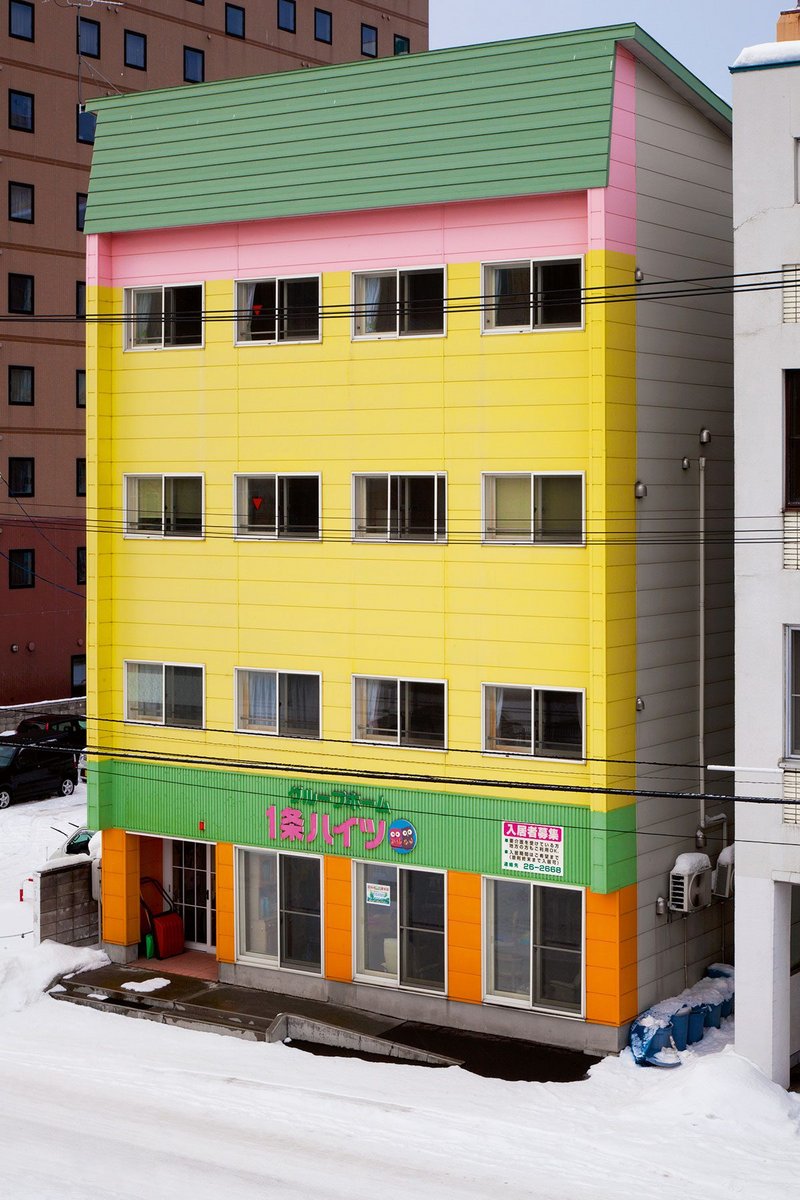 Credit: Max Creasy Asahikawa, 2017
Half-Australian and half-Norwegian by birth, Max Creasy knows a thing or two about temperature extremes; in fact, his present home of Berlin, with its flaming Tiergarten summers and bleak, bone-chilling Tempelhof winters, would seem to suit the photographer well. But with a blood line stretched between both poles, perhaps it's understandable that Creasy would find himself attracted to other parts of the globe.
A snowboarder, Creasy's taste for fresh crisp snows has brought him a few times to Japan's north island, Hokkaido. Unlike the nearby port city of Sapporo, the remote city of Asahikawa sits further inland and so experiences more 'continental' winters than the coastal capital. 120 years ago, the city registered the lowest temperature ever recorded in Japan; and regularly, only those sacred thermometers placed atop Mount Fuji read colder. So it's here, with its 7.6m annual snowfall, that the ski resorts maintain an icy grip on the hill slopes around the city.
But all is not as it seems in Asahikawa. For all of the wintering tourists forming a seasonal siege in ski-hotels around the city, Hokkaido remains 100 times less densely populated than Tokyo. Creasy, choosing to stay in its emptier centre, walked its streets with his camera, enjoying a silence more characteristic of the surrounding peaks. On just such wanders, it was, he tells me, the most banal architecture that most caught his eye. But this striking Battenburg cake, which he had been told was a veterinary surgery, in fact turned out to be a desolate apartment block – a confection of confusion.
And the city's subterfuge was auditory as well as visual. Elsewhere, distracted nightly by raucous music and noise he'd heard emanating from a restaurant en route to his hotel, Creasy was finally tempted to venture in. Inside was deserted, the sound of fake customers on a PA there to drown out the stillness. He ate – comfortably – and alone; an Asahikawa more 'apparition' than après-ski…