How a hand resting on a curved wall made this image the best of three for photographer Nick Dearden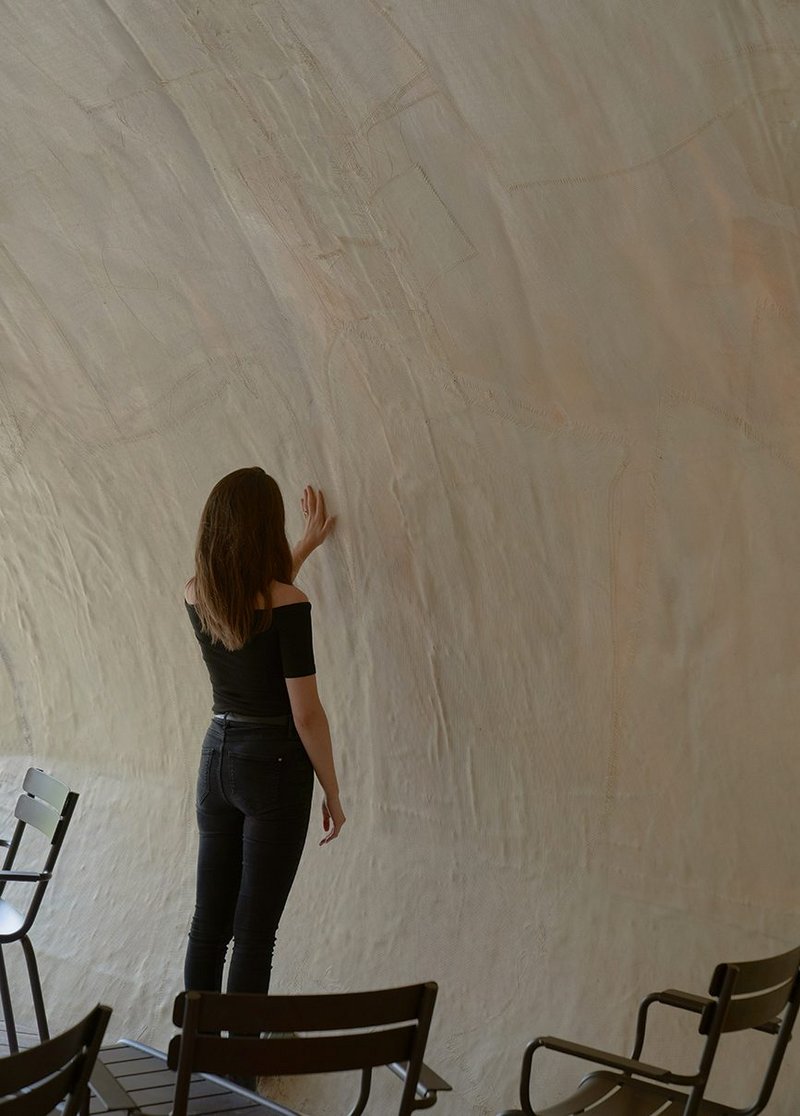 Sony A7Rii. Standard 24-70mm lens.

Credit: Nick Dearden
In his Sheffield Park Hill flat, Nick Dearden lives minimally to match its concrete, mid-century modernism: a mattress on the floor, Hans Wegner oak shelving, Hasami ceramics and a rare wooden Jakobsson lamp. Like human beings – only when he deems it necessary – some of these might people his shoots.
Dearden sent three images to choose from, but that's not how this works. One was of Siza's Boa Nova tea house on the Porto coast, captured on a languid July late afternoon as a super tanker plied into view across its horizon window. Another was of Nevill Holt Opera's ironstone and timber hall, frozen the day before lockdown, where his solitude in a space of gathering felt all the more poignant.
But the loneliness of the photographer's life and the value of companionship on the journey is what he ran with, here with friend and architecture student Rosie. Having met online at a webinar debate, common interests and sensibilities moved them into the real world. At Smiljan Radić's Serpentine Pavilion, removed to Hauser & Wirth's Somerset garden, Dearden's fascination with phenomenological precision was caught off-guard. The camera is hand-held, chairs strewn about and it's only Rosie's hand that conveys this might be a structure worth touching.