Oskar Proctor's photograph reveals the effects of nearly a century of Ugandan climate, wear and tear on an Art Deco cinema toilet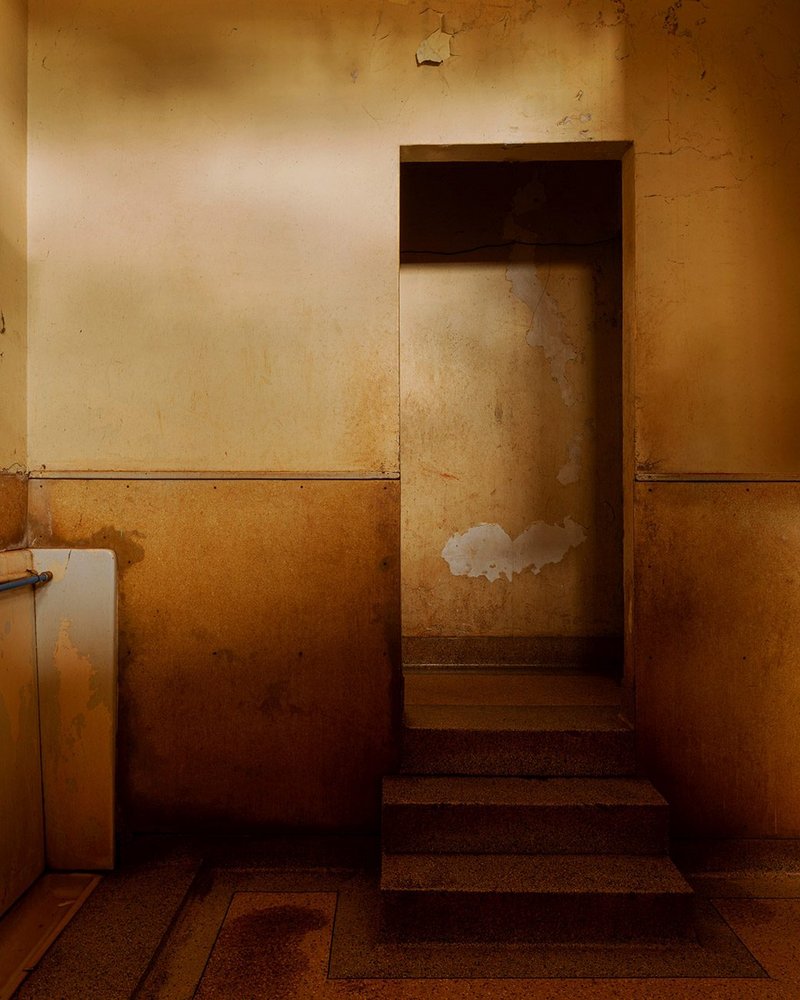 Odeon, Jinja, October 2019. Canon camera, 35mm lens

Credit: Oskar Proctor
Sitting on the northern shore of Lake Victoria, the Ugandan city of Jinja was established in 1901 by British colonialists at the source of the River Nile, becoming an important industrial centre in the late 1940s when the construction of two hydro-electric dams was proposed. In a curious turn, this brought Africa-based German architect and urban planner Ernst May here in 1948 to plan its centre, which by that time was already dotted with Art Deco colonial architecture.
Oskar Proctor was unaware of any of this when his client, the UK's National Trust, asked him in 2019 to go to Kampala and impart some of his photography expertise to young members of the Cross-Cultural Foundation of Uganda. The NGO introduced him to May's modernism at the Uganda Museum and to his unexecuted Kampala Masterplan – but most significantly, perhaps, to Jinja itself.
This shot is of a toilet in one of the city's old Art Deco cinemas, one since repurposed as a church and school. The room had obviously not been on the original itinerary, but as Proctor says of his working life, 'sometimes you need to literally push open doors that are closed to you – as that can be where the real building hides.' Here, the accretions of nearly 100 years of use have formed a patina that, for the viewer, modulates tremulously between revulsion and beauty; whose pallor of amber modern designers would pay thousands for – but which here cost no more than a penny.