Six Pillars, Dulwich Estate, London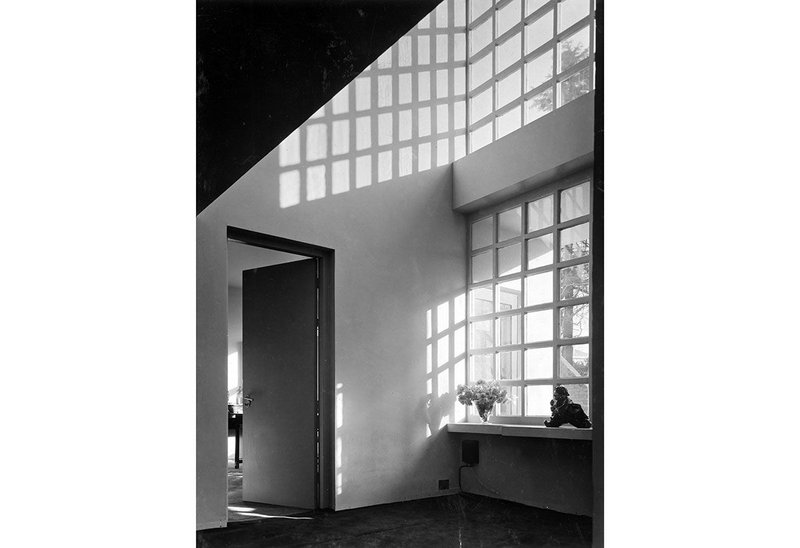 Six Pillars, Dulwich Estate, London designed by Tecton (1934).

Credit: RIBA Collection
In 1933 Valentine Harding, a member of Berthold Lubetkin's Tecton practice, was commissioned to build a house on the Dulwich Estate for the headmaster of Dulwich College Preparatory School. The estate's trustees were anxious that the house not be 'injurious to the amenities of the neighbourhood' and initially objected to his radically modernist design in the Georgian and Victorian setting. They eventually consented but insisted on a location at the very boundary of the estate and only after London stock brick was incorporated into the construction of the facade.
Ironically, some of the historic housing stock was later demolished by the estate to make way for its numerous 1960s housing developments.
Harding used this project to experiment with Corbusian characteristics including the pilotis on the facade and the duplex entrance hall dissected by a sculptural staircase and lit by a square lattice screen. This window was a typical Tecton device and one that had also been utilised at the earlier Highpoint I. The fluctuating patterns of light and shade created by the screen are exploited here by the Architectural Review's staff photographers Dell and Wainwright.