Plas Newydd was a 'domestic idyll' that attracted the great and good of the day, presided over by two Irish ladies and their ornate carvings, stained glass and large library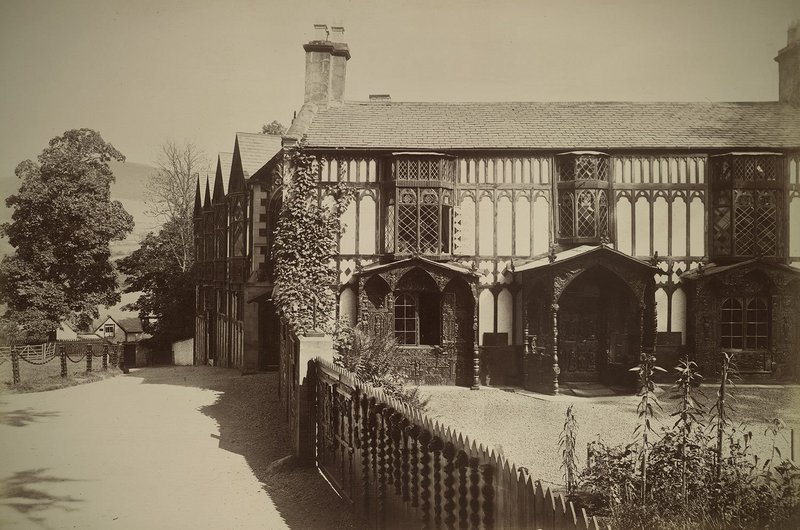 Credit: RIBA Collections
Plas Newydd
Llangollen, Wales, 18th century
Lady Eleanor Butler and the Honourable Sarah Ponsonby were women from noble Irish families who met in 1769 and formed an intense friendship. Rejecting societal norms and the likelihood of unwanted marriages they left their homes in 1778 and set up an unconventional home together in Llangollen, north Wales.
Their stone cottage, renamed Plas Newydd or 'new house', was described in Butler's diary as a domestic idyll and their unusual way of life attracted the interest of the outside world. People travelled to see them with guests including the Duke of Wellington, Percy Shelley, Lord Byron and William Wordsworth – who wrote a sonnet about them. Over the next 40 years they would transform the house into an ornate fantasy furnished with the oak carvings and stained glass that the women collected obsessively. Internally, an extensive Gothic library was added into which the pair received their many curious visitors.
The house is photographed here in the late 18th century by which time it had been remodelled by subsequent owners to include the black and white treatment of the facade, which had previously remained the original whitewashed stone.