Five candidates answer three key questions – on the climate emergency, post pandemic rethink and diversity – to help you to decide who should be next RIBA president

Just days before voting opens to decide who will be the RIBA's next president, the RIBA Journal asked the candidates for comments on the big issues of our time. To see election statements and videos of each candidate see Civica Election Services website. Voting closes on 5pm Tuesday 4th August.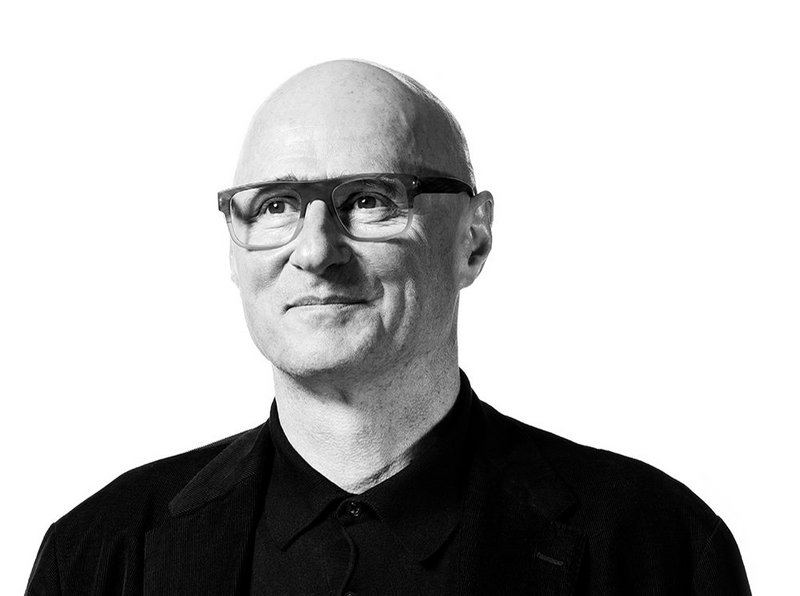 Credit: ©Tom Mesquitta
Simon Allford, AHMM
How would you tackle the climate emergency as RIBA president?
Society needs to tackle the climate emergency, and architects have a key role to play. We must lead by example: working with clients to design, build and then evaluate exemplary low-carbon buildings; demonstrating that these are an achievable essential. RIBA can help best by capturing that knowledge base, and promoting it to clients giving them the confidence to commit to low-carbon architecture.
Should I become president, I would form a low carbon alliance with consultants and clients to push government to help us push ourselves. I have experience of all this. AHMM's building performance team worked on the RIBA's 2030 Climate Challenge and Plan of Work and on an Innovate UK-funded Knowledge Transfer Partnership with University College London. AHMM has completed 14 BREEAM Excellent and three BREEAM Outstanding buildings. Two, a new build and a retro fit, are for the same client and we work from both. BREEAM 2018 sets tough goals, and we need to push harder (accordingly AHMM has five more Outstanding, 27 Excellent and seven LEED Platinum in the pipeline).
What would you first action be as RIBA president to support practices to recover from the coronavirus pandemic?
In the immediate aftermath of the pandemic the RIBA needs to support both students and practices. Students, by promoting apprenticeship and other related programmes and encouraging internship models for those just entering the profession – otherwise we will lose our future. Practices, by capturing, sharing and promoting excellent examples of post Covid-19 architectural design, by practices of all sizes, that help address the immediate challenges of redesigning our environment. RIBA needs to lobby government, meet ministers and show how architects can help to make the 'Build, build, build' programme happen best by 'Design, design, design'!
What can architects do to address the inequalities highlighted by Black Lives Matter?
Education is key to creating a more diverse and representative profession that supports and nurtures talent. Architects need to engage with schools in promoting the profession as a career, highlighting the broader importance of our industry in designing a better built environment. We need to promote accessible and affordable pathways into the profession and support people when they arrive. A representative profession is a more capable profession better able to pursue the art of architecture for the benefit of our diverse society.
As an employee-owned practice AHMM is actively engaged in, and offering financial and participatory support to, many such initiatives, including teaching at schools and key universities. Beyond our partnerships-outreach work we are involved in supporting alternative pathway models at Sheffield University and the London School of Architecture, where I am also a trustee. We also run our apprenticeship programme, set up initially with the help of the Stephen Lawrence Trust. AHMM employs 40 different nationalities and a recent staff ethnicity (self identifying) survey suggested employee composition is 15% BAME, 81% white – various, 4% others including not disclosed.
---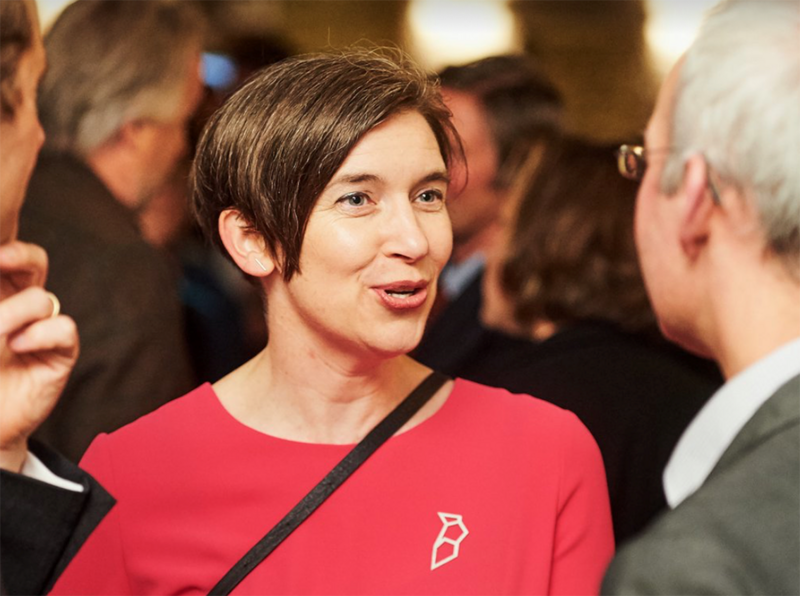 Credit: ©Malcolm Cochrane
Jude Barber, Collective Architecture
How would you tackle the climate emergency as RIBA president?
I'd ensure we have the agility, support and resilience to collectively address the emergency.
I'll promote the need for practice and education to work together. Particularly with younger architects/students to whom this issue is so vital. I'd provide practical, affordable, open source tools for practice, so the tasks seem less vast as we keep our businesses afloat.
I'd actively enable groups such as LETI, ACAN, Architects Declare, SEDA and seek to embed their key aims into practice, education, procurement, policy and COP26.
I will support retrofit, fabric first approaches, afterlives and circular economies – and embrace the intersections between place, health, biodiversity, economy and behaviour. I'll make RIBA a platform where we openly listen, talk and engage with these issues.
Society and the construction industry need architects' holistic skills and creative thinking now more than ever before. If we can swiftly upskill and refocus, this provides us with real opportunity.
What would you first action be as RIBA president to support practices to recover from the coronavirus pandemic?
My first action would begin in the role as president elect from August 2020. I'd work with RIBA Council, regions, board and president to support their plans and 'Recovery Roadmap' for business continuity, financial management and new work. I'd also continue RIBA's promotion of 'Find an Architect' and 'Why work with an Architect?' campaign.
As president I would build on my open, collaborative approach to getting things done and harness cross-regional support and resources via shared platforms. I'd capitalise on newfound digital communication skills to provide wider access to clients, resources and opportunities – particularly for small practices, graduates and regions.
To build our strength and resilience, I would encourage and enable empowering models of practice, such as employee ownership, that are fair, agile and more resilient to uncertainties ahead.
I'd also encourage adaptation to new ways of working that positively address the social, spatial and health inequalities in society.
What can architects do to address the inequalities highlighted by Black Lives Matter?
First, we must openly acknowledge the existence of systemic racism and white privilege in society. It permeates all areas of our profession and industry – in teaching, practice and delivery.
There is much to be done, and to unlearn – individually, collectively and institutionally. We must work with our black colleagues to realise a fairer, equal profession and society. We must develop tools that acknowledge, include and amplify the voices of black architects. Our reading lists, libraries, programmes and media can be more representative of our world, our reality.
We must critically review the places we work and learn and be honest about the lack of diversity and reasons for that. White architects must start being allies, then accomplices to make overdue changes.
The work required goes beyond statements. The need to act now and for the foreseeable future must not be wasted. Ultimately, we must celebrate diversity and all that this brings.
---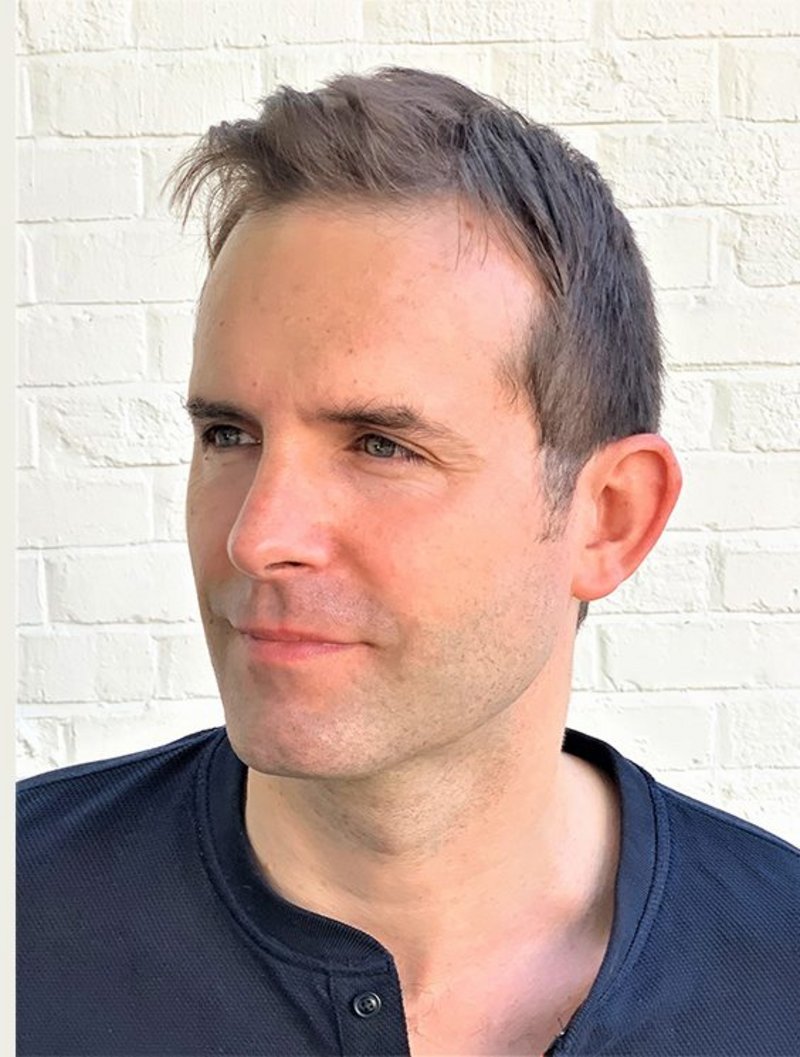 Nick Moss, Sixtwo Architects
How would you tackle the climate emergency as RIBA president?
Tackling climate emergency is a huge task and will require strenuous action from a range of organisations and individuals. I will consider it a sacred duty to support these efforts. However, my platform is procurement reform, which feeds into the issue in a less obvious manner. If I concentrated purely on climate change, we would still be in a position where architects have little influence and therefore a weaker voice. Resolving procurement will have real impact on this issue.
I will help give us the tools to empower the changes that our profession and organisations such as Architect's Declare seek.
What would you first action be as RIBA president to support practices to recover from the coronavirus pandemic?
Predictions are difficult but by that time, we should hopefully be in recovery. I will have used the previous 12 months to set up a new, streamlined RIBA procurement framework to assist RIBA chartered practices in gaining work. Giving firms a financial reason to be chartered, giving members' value for their subscription, strengthening the voice of the RIBA and creating a gold standard of practice, will support practices in their recovery. For practices to flourish, I will make business a priority of the RIBA.
What can architects do to address the inequalities highlighted by Black Lives Matter?
To create real diversity, we need to work from the ground up, to allow for real change at entry level, which can then filter through to the top positions. But we must also look at what is happening as those students progress. A study by the RIBA found that in the 2015/16 academic year, 32% of Part I students were from a BAME background. By Part II, it had dropped to 22%. When it came to actual employment, the figure dropped further. We don't do people justice with vague promises and woolly sound bites. We do people justice by leaving no stone unturned in investigating this subject further, followed by determined action and it is fair to say that the RIBA is beginning to make some good strides in this direction.
Choosing to study architecture is still a privileged path, largely due to the duration of the course and abysmal graduating salaries. Improving income will help attract applications from a wider range of people. How do we do that? We become more influential, more valued, and central to the process. We move up the value chain. If salaries continue to decline, only the wealthy will enter the profession, with catastrophic effects on equality and diversity.
How do we change that? We reform procurement.
If we don't reform procurement, we continue to be marginalised and will struggle to address these important issues. A thriving profession at the heart of our industry will be infinitely more effective at tackling whatever needs to be done.
---
Valeria Passetti, Conception Architects
How would you tackle the climate emergency as RIBA president?
I would ensure all members fully understand and work towards the targets set in the 2030 Climate Challenge.
I would:
Make sure the RIBA provides appropriate resources to enable all members to comply with the targets; from CPD to calculation tools to measure the embedded carbon of materials and life-cycle energy cost.
Raise awareness about the benefits of the circular economy and regenerative development.
Promote initiatives showing the benefits of using reclaimed and biodegradable materials and structural timber as well as of off-site construction
Actively lobby and advise government for a full planning and building regulations review in relation to the climate emergency to ensure targets are met or exceeded asap.
Make sure the RIBA actively supports and campaigns for the Green Recovery and initiatives like the Retrofit campaign.
Encourage and support research to find alternative and more sustainable methods of construction.
Support changes to education in light of the climate emergency.
What would you first action be as RIBA president to support practices to recover from the coronavirus pandemic?
The pandemic has highlighted the inadequacy of our built environment and the post pandemic world will require rethinking the way we design and use our houses, offices and surrounds. I will make sure the RIBA empowers and provides our members with the appropriate tools to market themselves, create a strong business strategy and positively engage with clients, along with the resources to up-skill in crisis architecture, adaptive reuse and rethinking the concepts of office and home.
I would:
Lobby central and local government to ensure they continue to invest in housing and public development.
Support a mentoring scheme with experienced architects helping the younger generation navigate through the uncertainties of a recession.
Personally engage with the public and the media to actively promote the benefits of employing a RIBA architect for quality, value for money, mental health and communities.
What can architects do to address the inequalities highlighted by Black Lives Matter?
Architects need to have a full frank discussion about the inequalities in our profession and lead the changes in the construction industry. As architects our work has a great impact on society but our profession needs to reflect the diverse communities we work for.
Black and minority ethnic groups are under-represented in our profession and the only way to initiate change is to fully understand the reasons why architecture doesn't attract and retain more diverse talent. As a first step I will make Unconscious Bias training part of the core CPD. We must also support alternative routes into the profession to encourage more applicants from disadvantaged and ethnic minorities backgrounds.
We need to encourage changes in the education system and demand more diversity in the academic staff.
Architects can positively influence the quality of the built environment and they, supported by the RIBA, must address the housing and environmental disparity between affluent and disadvantaged communities.
---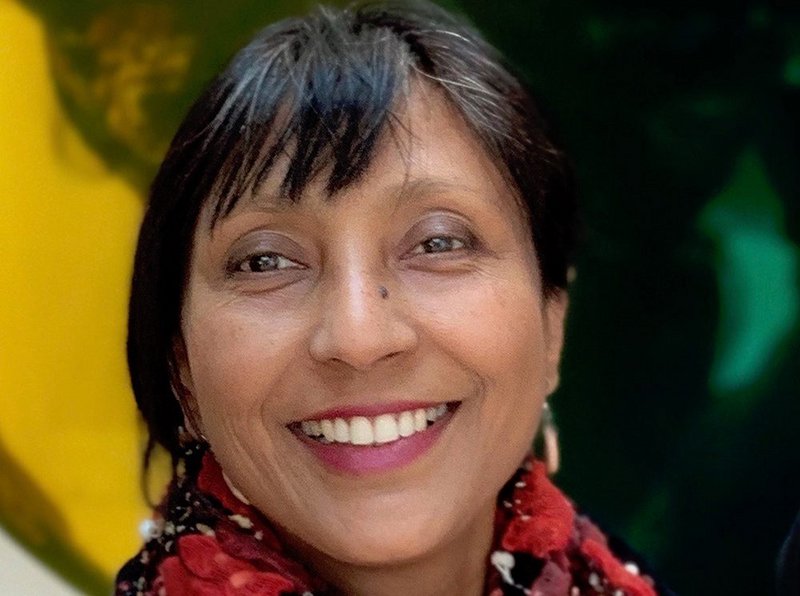 Sumita Singha, Ecologic Architects
How would you tackle the climate emergency as RIBA president?
Having worked in sustainable design for the last 30 years, I would urge all architects to commit to the UN's Sustainable Development Goals and Architects Declare. I would like net zero carbon design to become compulsory RIBA CPD and in education. All RIBA architecture prizes should include measurable sustainability and ethical compliance in the eligibility criteria. All architects to apply ethical considerations when choosing projects, building materials, labour and supply chains – these have a huge impact on the lives of the poor around the world. The Institute should collaborate with other building institutions to work towards a Green Recovery Plan, and further on, to design zero carbon healthy cities. All chartered architects should aim for net zero designs by 2030 as part of their membership criteria.
What would your first action be as RIBA president to support practices to recover from the coronavirus pandemic?
Having worked in the NHS as a non-executive for the last seven years, I have learnt first-hand how to manage resources and staff through the recent crisis. I would lead the development of similar mechanisms to help architectural practices. Different sizes and types of practices will react differently to the pandemic. A risk stratification strategy led by RIBA can offer tailored help and training. It would be good to initiate 'skills and people sharing' among practices – bigger or specialist practices teaming up with smaller or unspecialised ones. So, a big practice could team up with a small one or specialist practice could team up with another firm that may offer advantages such as bigger PII cover or technical support. Both practices will also be able to learn from each other which is a win-win. As a trustee of the Architects Benevolent Society, I would encourage architects to seek help for mental stress that this period will inevitably have caused.
What can architects do to address the inequalities highlighted by Black Lives Matter?
I set up the RIBA's Equality Forum, Architects For Change (AfC) with support from the Society of Black Architects. Black architects, students and teachers remain under-represented in architectural practices and schools, even in a city like London. Under my chairmanship of AfC, RIBA adopted its Equal Opportunity Policy. I would like all practices to adopt this. I would like practices to undertake anonymous online interviews that rely on skills match. I would like to see all practices take on black students for their Parts I and II work experience because it is known that many drop out during this time. The RIBA needs to re-examine its validation criteria and diversify architectural education to accommodate black culture and reinvigorate its links with Africa and the Caribbean (the way other creative industries have done). I would like a special celebratory day for black students at RIBA.
---
Watch each of the five candidates vying to become the next RIBA president take part in a virtual live Q&A here.