Helping decide the 2023 RIBA Royal Gold Medal sets Simon Allford thinking about the broad value of an architectural education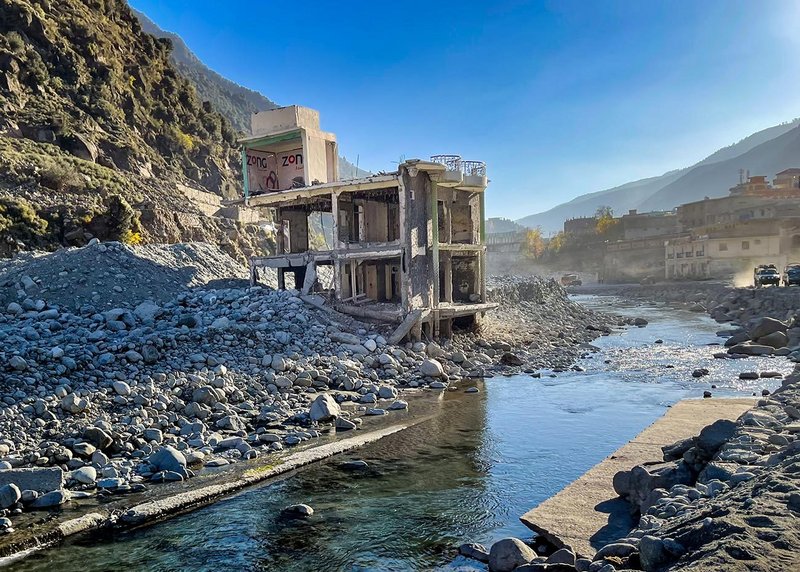 Architecture has an important role addressing the physical and psychological damage caused by major natural disasters, such as at this destroyed building.

Credit: iStock
A few months back I spent two days with Cornelia Parker, Ivan Harbour, Cindy Walters and Neal Shasore – an artist, two practitioners and a historian/head of school respectively – to discuss the nominations for the award of the Royal Gold Medal and the Honorary Fellowships. That we were dealing with nominations is an important point often lost on even the most knowledgeable of our members. But in a democratic membership organisation the panel can only award those that have been put forward by you. Important to note – both as a reminder of your own responsibility and of the opportunity to engage in the process, it also distinguishes our awards from others.
This remains a dynamic process and we are reviewing the terms of reference for the honorary fellowships. As president, I have been keen to promote the connection of the RIBA membership with those who have studied architecture for Parts 1 and/or 2 – and even 3 but gone on to work in other fields, ranging from film to construction, artificial intelligence to finance and many more. So many of these people will tell me that the culture, craft and discipline of architecture is core to their thinking. It has given them the skills to analyse situations and contexts, identify opportunities and to put forward creative solutions.
I think it is vital for the future of the RIBA to connect with this 'architectural diaspora' – because they will enrich the understanding of those of us who practise architecture. I have therefore always encouraged anyone I have met who has studied but moved out of the many models of architectural practice to stop saying 'I have dropped out of architecture' and to start declaring that architecture is the vital discipline that helps develop their thinking and success. If you studied history or PPE, say, but embarked on a career outside these fields, you would not say you had dropped out! This is ever more relevant today as one of the many dangers of the ARB review – that we have highlighted – is a failure to understand the value of the architectural degree in itself – as a non-vocational general degree.
That said, I firmly believe that the degree must still cover the broad discipline of architecture – the technology and craft as well as the art and culture (and I might add the contract of architecture – social and legal!). Different professionals and academics will have different views on this, which is why I also support the idea that all RIBA validated schools and courses (teaching practices come to mind in this category) develop their own approach to the broad discipline. This way the students of the future have a real choice that they can use.
Which brings me back to the beginning and our choice of this year's Royal Gold Medallist. Despite the panellists' very different interests, several key threads of thought connected us all in our unanimous decision making. Our 2023 medallist reacted imaginatively and creatively to the role of architecture in addressing the physical and psychological damage caused by major natural disasters – something that sadly will be ever more prevalent in our densely populated and climate challenged planet. Theirs is both a broad and relevant model of reuse and reinvention that we can learn from, namely the invention of a design and construct self-build model that uses readily available materials to create economical models for structure and enclosure. A model for long life, loose fit, and in this case zero carbon architecture. A complete and vital social, cultural, economic, and aesthetic model that is hugely relevant to all who teach and practice today.
No name yet as there is a press embargo as we go to press!
Step up for safety
The RIBA is campaigning to make new homes safer. Organisations including the National Fire Chiefs Council, RICS, CIOB, and Disability Rights UK have joined the call for new residential buildings over 18m to have a second staircase, instead of the proposed 30m threshold. Members will be invited to show support on social media as the campaign continues.