Muyiwa Oki sets out his ambitions as president of the RIBA, starting with a challenge to redefine our role as architects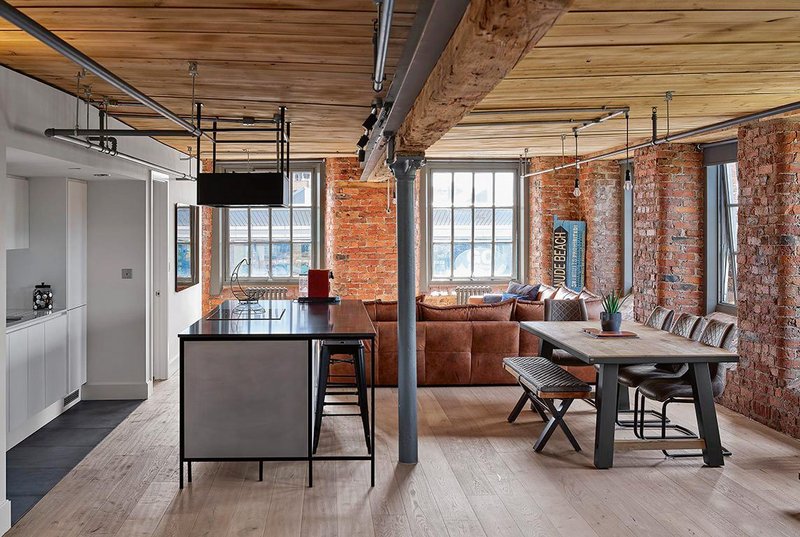 Stephenson Hamilton Risley Studio's AVRO reusing old mill buildings this RIBA Regional Award-winning project is an example of when architects bring their creativity to the project.

Credit: Daniel Hopkinson
In the month since I began my term as RIBA president, the built environment has been at the very forefront of public debate.
Troubling headlines reflect the anxiety that is created when the buildings we all depend on fail us. The RIBA has long voiced serious concerns about the condition of our public infrastructure. All eyes are now on the government to address the immediate safety risks to children and teachers and uncover the full scale of this concrete problem, as it's clear this doesn't stop at schools.
But, beyond the critical issue of reinforced autoclave aerated concrete (RAAC), these developments lead to the wider question of what we can and should reasonably expect from our buildings. Can we honestly say that we have a built environment that fits the needs of a contemporary, diverse and ambitious society? If not, how do we ensure that we do?
As you might imagine, my first month as RIBA president has been incredibly busy. I have been meeting stakeholders and partners across the industry and engaging with the considerable media interest my inauguration generated. These conversations have encouraged me and helped bring my priorities for my presidency into focus.
The defining question, for me at least, is whether we can re-imagine our role as architects. I don't wish to devalue the incredible things already happening across the profession, but I believe we have potential to go further and faster.
I think it's unacceptable that most of the homes built in the UK today aren't designed by an architect. I want to get architects on board – actively involved in addressing the country's most pressing issues. I want us to have a seat at the table. I want our ambitions to match the scale of the challenges that we face.
For me, this means broadening the definition of what architects do and where we do it. I want to demonstrate that our skills and knowledge are being used in the places they're needed most. Our work shouldn't just happen in the practice studio. We must be well represented in the public and private sectors, in local government – and keep growing our presence in national policy decisions.
If we are to achieve this, I believe we must shift our thinking and answer some big questions. How do we safely put innovation front and centre? How do we ensure that sustainability is embedded in everything we do? What does our commitment to fairness and inclusion look like in practice? And how do we create the conditions that will attract the brightest and the best? Like all big changes, this must begin with a frank, and probably challenging, conversation.
In the coming weeks, I will present the RIBA governing Council and Board with my biennial plan. Once adopted, it will provide a framework for action. Within it are items that challenge the status quo. Some elements align with the RIBA's longer-term roadmap and others build on the excellent work of my predecessor, Simon Allford, who has left RIBA with firm foundations to further build on.
I want to take this opportunity to say thank you for all the incredible warmth and support I have received so far. I look forward to working with you all and I hope that you feel as confident as I do that architects can play a central role in delivering the prosperous future we all deserve.