Energy price hikes have made climate change personal. As we muffle up, design is even more important, says Simon Allford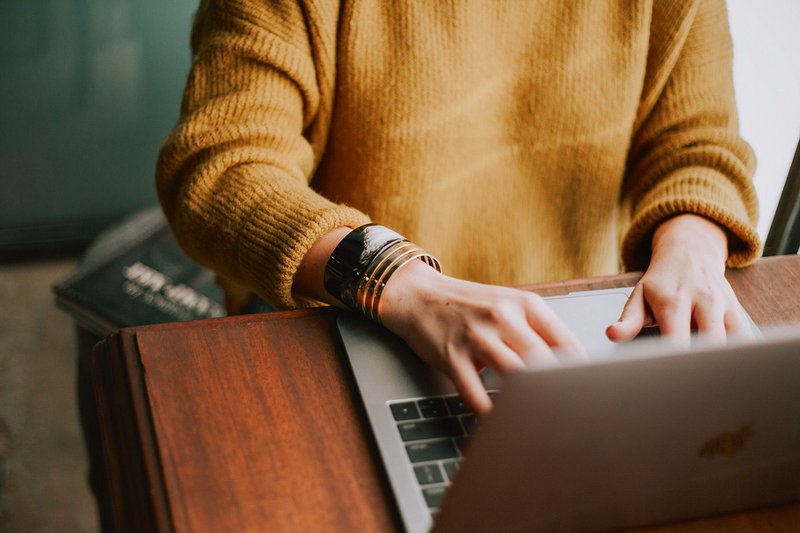 It's jumpers on in the winter office and home of the future.

Credit: Christine Hulme, Unsplash
COP27 is next month. The RIBA will be there as it will be an important event. The construction industry as a whole will continue to champion the vital need for better standards and regulations to help drive change. But of course no-one can sit by waiting for Godot!
The war in Ukraine, serious inflation and the dramatic increase in domestic energy bills means everyone is facing the financial as well as environmental costs of a fossil fuel reliant world. What can those of us working in the design and operation of the built environment do to mitigate it – and perhaps point the way to a longer term solution? Domestic air and/or ground source heat pumps involve capital outlay and logistical challenges beyond most households, especially in the short term. So what are the short term fixes for households, places of learning and indeed of work?
Crude as it may sound, there needs to be a recalibration of what we consider comfortable conditions. This will not deal with fuel poverty, but makes good sense in terms of personal health and energy resources; whatever the source, careful husbandry is critical. Inhabited environments are kept at much higher temperatures than they were even 30 years ago, which has had a significant impact on air quality, particularly as carpets can nurture domestic pollutants. So, what does sensible look like? In areas of dense occupation – such as classrooms and places of work – increasing air changes per hour since Covid makes sense so long as we are not heating and then expelling that air. For there is a very real tension between natural ventilation and temperature comfort – between say Passive House and natural ventilation – and indeed ideas of air changes and air quality. This is a subject we need to interrogate.
In recent working and learning projects – where surplus heat is often the problem – we have been encouraging clients to accept higher and broader temperature ranges. This involves an acceptance of different levels of comfort and a change in attitudes to clothing – returning to very different winter and summer wardrobes and relaxing the idea of 'uniforms', both formal as at school or perceived as at work. This fits with the post-pandemic increase in hybrid working. In an optimistic world of incremental improvements it can also be made to work with wellness initiatives and encouraging a more active lifestyles. And regarding hybrid working: if you are working in two or more places at a very flexible (and so variable) pattern, you need to heat and service them all – which is inherently energy inefficient.
But fuel poverty will have the greatest impact in homes. Aside from longer-term plans to increase insulation, use green energy, improve the efficiency of heat sources and any financial assistance from government, we need instant design action. For now, that looks like a return to Banham's idea of a well-tempered environment. But instead of taking the futuristic forms of François Dallegret's images of a transparent world of a bearded man in shorts well stocked (pre wi-fi) with hi-fi, consider another great draughtsman, Osbert Lancaster and his 'Homes Sweet Homes'. His world is the domestic reality in which so many of us live. Banham resided a flat in an outdated Victorian building, where winter comfort relies on appropriate clothing and bedding and currently unfashionable curtains. Unfortunately, architecture will not be able to help much this winter. But we need to use its harsh lessons to make sure this crisis has a positive influence on our thinking and on our clients'. The future requires an integrated design response at every level – from fabric to form!