If we are to deliver on our promises to society procurement must improve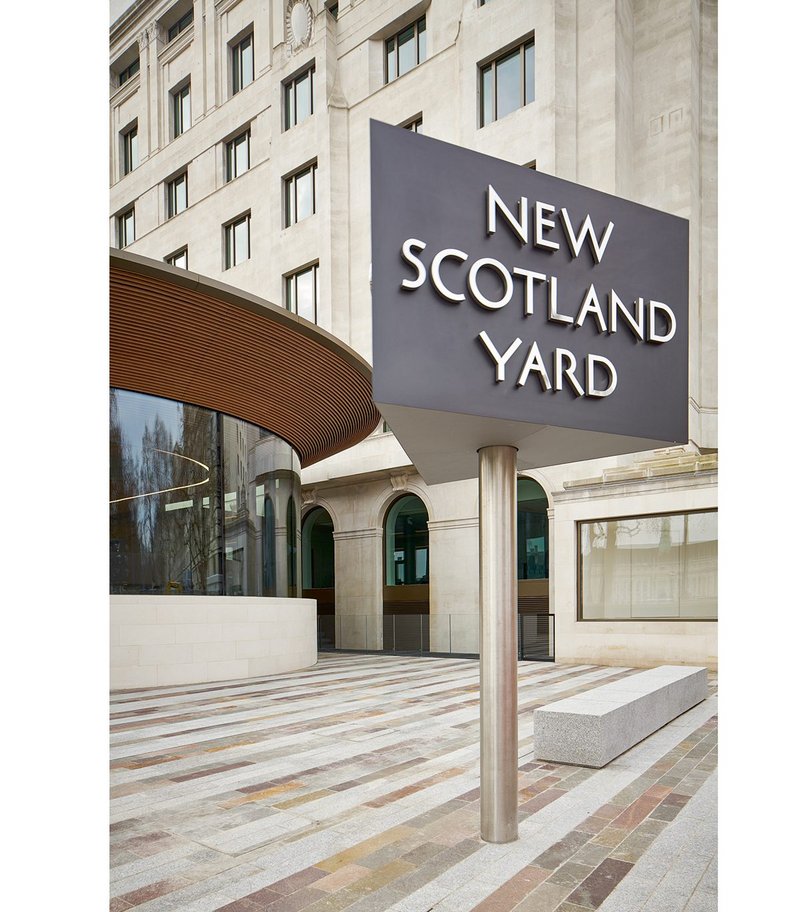 From police stations like AHMM's RIBA Award winning New Scotland Yard to Whitehall departments, schools and hospitals, government procurement processes drive a huge number of projects for practices large and small.

Credit: Tim Soar
Procurement is the one topic that every RIBA practice owner will likely agree needs improvement. Procurement ranges from the selection and appointment of architects' services to how the development and delivery of projects is structured. It is a problem for practices large and small, from excessive selection criteria to the costs of bidding. Firms are sinking slim profits into pursuing new work rather than investing in colleagues and innovations. The Grenfell inquiry and Scottish Schools report have both shown how procurement is failing industry and society. Better procurement would improve delivery of client goals and project performance; help meet zero carbon commitments; improve salaries and repayment of student debt; and boost wellbeing, diversity and retention of experienced staff. Procurement is central to the sustainability of our profession.
The UK government spends almost £40 billion a year on construction projects, and with the industry so integral to its success, procurement needs its attention and leadership. Knowing how central government arranges procurement also influences the private sector and devolved nations. Architects are not alone; the systems are fraught with problems for everyone involved.
There was a flurry of activity in late 2020, when a review of the Treasury's Green Book – government guidelines on how value is assessed when spending public money and deciding future expenditure – led to the publication of a new one. At the same time the Cabinet Office produced the Construction Playbook, co-developed with the Construction Leadership Council. The CLC has become the interface between government and the construction industry and is very much weighted towards large-scale contractors and businesses. Although the industry is largely made up of small and medium enterprises, including architects' practices, the report leans towards big business. Spreading opportunity across a broader spectrum of businesses would resonate with the government's 'levelling up' agenda.
Beyond government, some clients tell of architects being prepared to sign up to really low fees, or recently, zero fees for the early feasibility stages, at the very beginning where we add greatest strategic value. Solicitors wouldn't give their advice and services for free, so why should we? We need to discuss procurement and the stance we take collectively.
Just before Christmas the encouragingly entitled 'Transforming public procurement' green paper was also published by the Cabinet Office. More of a nudge than signalling a major change in procurement culture, this consultation paper leaves certain issues unmentioned, but makes some encouraging proposals. It drops the problematic single measure of 'economically' replacing the EU's MEAT with MAT to spell out Most Advantageous Tender with an emphasis on balancing initial cost with long term performance and value. But the proposals could go further and be firmer against 'gold plating' procedures, poor procurement practice and the multitude of procurement portals. The RIBA will be leading a co-ordinated response to the paper.
The paper is a start, but if the government is serious about improving the construction industry, and about keeping expertise along the golden thread of each project, then a bigger conversation must be had. Everyone must focus on outcomes of zero carbon, value for money, health and wellbeing, and levelling up, and reverse engineer our procurement processes to achieve them. Procurement is not just about our profession and industry, it is about much bigger and important matters, of delivering promises to society and the world.
@AlanJonesFRIBA
---
Climate emergency is urgent
The RIBA is calling for urgent changes to make UK homes more energy efficient. Our stock performs terribly compared to European neighbours and – in 2019 – 19% of UK carbon emissions came from houses alone. We're urging the government to front load the £9.2bn promised for energy efficiency improvements to fund a comprehensive National Retrofit Strategy. Search 'Greener Homes'