Architect and teacher, renowned for Sheffield's now-listed Park Hill complex and the 'flying circus' of eminent architects he gathered to teach at Dublin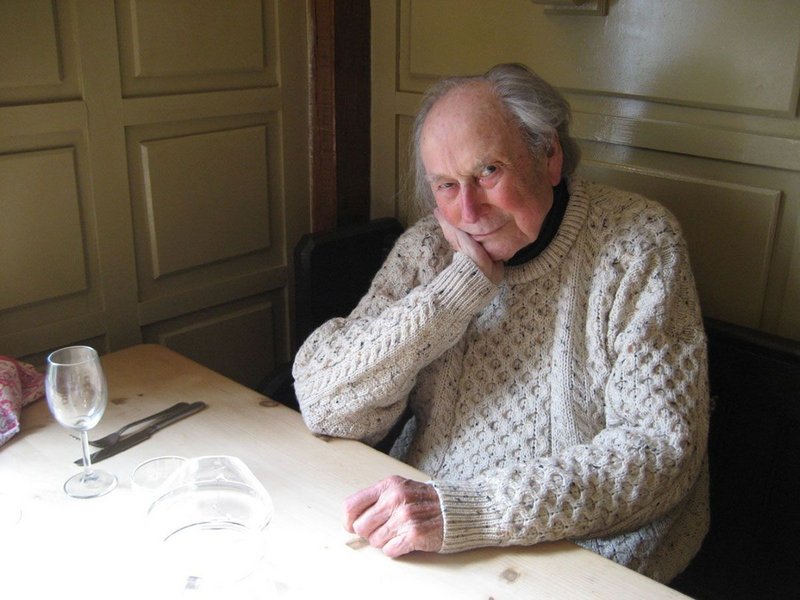 Professor Ivor Smith - architect and teacher 1926 - 2018
Ivor Smith, who has died aged 92, was one of the pair of young Sheffield City Council architects who in the late 1950s led the outstanding design of the Park Hill council housing complex – now listed and being extensively revamped in phases. The other was his friend Jack Lynn, who died in 2013. This radical tunnel-form housing development drew inspiration in part from Le Corbusier's work and – using the steep topography of its site – included audacious internal 'streets in the sky'. The aim was to echo the tight-packed streets and neighbourhoods that had been demolished to make way for it.
Ivor grew up in Leigh-on-Sea in Essex. When he was 13 his school was evacuated to Belper in Derbyshire. Ivor spoke fondly about his time there – cycling around villages drawing churches and industrial buildings and study­ing Banister Fletcher's History of Architecture. This period laid the foundations for his career.
He left school at 16 and went to Southend School of Art where he learnt to draw and paint, and where he decided he wanted to be an architect. He gained a scholarship to the Bartlett, at that time evacuated to Cambridge. He was strongly influenced by Sir Albert Richardson who took Ivor under his wing during his time as an undergraduate: Richardson inculcated a thorough understanding of classical principles and the architectural 'orders'.
A conscientious objector, when called up he chose farming. With the peace he transferred from the Bartlett to the AA, adding the world of modern architecture to his classical training. While there he met and married Audrey Lawrence and by 1948 their first child was born.
He felt strongly that those who taught should also be practising architects, and put those ideas firmly into place in Dublin with what became known as the flying circus
In 1953 he started in the city architect's office in Sheffield, soon taking on large projects. Park Hill was built between 1957 and 1961 but in 1960 he left to join Tom Lupton and John Morton in a practice in Wallingford. They soon moved on and the practice became Ivor Smith Architects.
At this time Ivor began to teach architecture in Cambridge for one or two days a week. He felt strongly that those who taught should also be practising architects. In 1968 he was appointed professor of architecture at University College Dublin, and it was here that he put those ideas firmly into place with a team of eminent contemporary practitioners visiting Dublin to teach. It became known as 'the flying circus'. Among the many contemporaries he valued were Andy MacMillan and Isi Metzstein.
He also taught in Edinburgh and as professor at Bristol, where he opened a second architectural practice. But by this time differences were developing between the partners in his firm about his teaching/practice balance. In the mid 1980s Ivor left to devote the rest of his life to teaching. He was invited by The Commonwealth Institute to establish the first school of architecture in the Caribbean.
Ivor had a special gift to be able to read buildings: his analysis often referred back to the principles of classical architecture and its underlying principles of space and place-making. In the final years of his life he wrote 'Architecture – an Inspiration', drawing together the key principles of his architectural thinking. Late in life he returned to Park Hill several times at the invitation of Jonathan Falkingham, architect and Urban Splash director, when they started refurbishing the complex. Falkingham recalls: 'His insight and take on what we were doing was incredibly useful and helped us navigate the design tensions between conservation and reinvention.'
Ivor is survived by his wife Audrey, his four children, eight grandchildren (two of whom are also architects) and five great grandchildren.
---