Executive director of the Lighthouse, who as an academic, practitioner and tireless advocate for creativity in education, brought out the best in all who knew him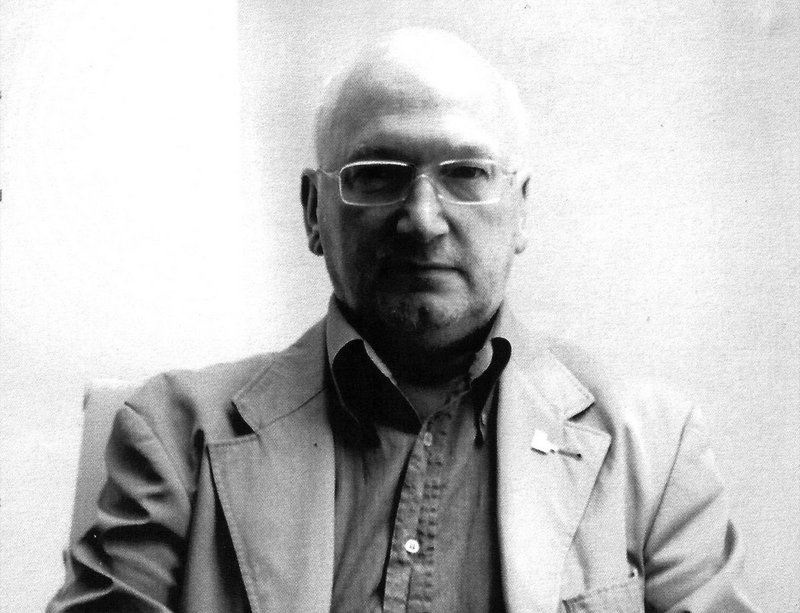 Stuart MacDonald, emeritus professor at Gray's School of Art, was Scotland's unofficial minister for design, architecture and creative industries and a formidable ambassador for British creativity, with substantial influence throughout the UK and abroad.
Stuart's nous and apolitical stance allowed him to bridge the gap between cultural and economic ministries in both the Westminster and Scottish governments. Between 1998 and 2006 when he was executive director of the Glasgow-based Lighthouse – Scotland's national centre for architecture, design and the city, and Europe's largest and most innovative design and architecture centre – he single-handedly engendered international awareness of Scotland's design capabilities. In doing so he paved the way for innovative approaches to creative education and the creation of new design-led businesses, many of which now flourish. He astutely positioned The Lighthouse as a world-class European institution and also, at that time, the UK's only member of BEDA (The Bureau of European Design Institutions). It thereby became a conduit for international partnerships, funding and opportunities that bred a generation of confident, outward-looking Scottish designers predisposed to find opportunities beyond British shores – throughout Europe and from Hong Kong and Taiwan to North America and Scandinavia.
Born in Dundee in 1948, Stuart was both a talented and iconoclastic academic and a practitioner of great breadth – a practising fine artist and painter, an activist in education and economic development, and a powerful and internationally acclaimed advocate for design and the economic and cultural benefits that could be delivered through a system of education where creativity was embedded throughout.
Like many, Stuart was transformed by education, studying at Aberdeen's Gray's School of Art, and graduating from the College of Education in 1972 before achieving a postgraduate diploma in educational management at the Open University and a PhD from the University of Liverpool in 1997.
Throughout his life Stuart kept at least one foot in academia. He formed his ideologies in his early career with Strathclyde Regional Council, first as advisor in art and design from 1987-91, then as senior adviser in educational development from 1991-96 before shaping the £1million education, outreach and community programme that underpinned Glasgow's reign as UK City of Architecture & Design in 1999 – the world's first year-long design festival that launched The Lighthouse.
Never constrained by bureaucracy or walls of any kind, however well-designed, Stuart often ventured out to interrogate the fruits of Scotland's education system. My first encounter with him was on one of these excursions in the eighties. I was establishing my own design business and Stuart was keen to understand why and how we came to do such a thing. His devout belief in education was palpable through his quietly curious crusading spirit, wry smile and natural willingness to help. This neatly dressed man with his stylish grey gaberdine overcoat had a way of making people believe things were possible and that obstacles would be overcome, without hyperbole or drama, and he did it with a sincerity that stuck. He was inspirational and we were pleased to join his campaign to create a design-led economy.
Following eight brilliant years at The Lighthouse Stuart returned to academia as head of Gray's School of Art, subsequently becoming emeritus professor at Robert Gordon University and distinguished visiting fellow at the University of Strathclyde. He combined these posts with PhD supervision for the Estonian Academy of Arts in Tallinn and filled the spaces in between with painting, publishing, consultancy and contributions to many boards including the British Council, DCMS, Design Council, Hospitalfield Trust, NESTA, Scottish Sculpture Workshops, UK Design Alliance and Wasps Artists' Studios.
While generous with his time and energy, Stuart kept his council close and his family closer. He trusted and challenged colleagues to excel and was always there when they needed support. He encouraged people to dig deep and discover what they could do. He really did bring out the best in his team, and shared the many accolades that followed, including his modest pleasure on receiving an OBE in 2006.
Stuart's untimely death leaves a bewildering space at the heart of UK design and much sorrow for his family and those fortunate to work with him or benefit from his deep knowledge, extraordinary networks and unrelenting mission to create a design-led economy.
He leaves his wife Catherine, whom he met while studying at Gray's in the 1960s, his daughter Jennifer, sons Duncan and Jamie and grandchildren James and Calum, mother Nessie and sister Lynda. Thankfully he also bequeathed a priceless legacy in creative education, design and architecture. Thanks to Stuart, Scottish designers, architects and educationalists now know their place in the world and are confident to make the very best of it.