Starting with a micro account of Kentish Town, Tindall's books exploring the history and context of places and communities have had a lasting impact on urbanism and the way architects work for nearly 50 years – and her thoughts now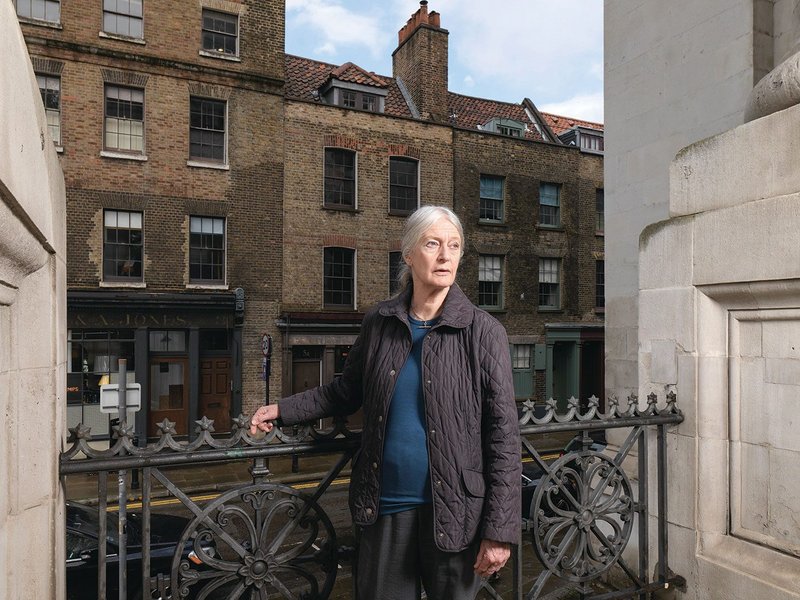 Gillian Tindall in Spitalfields.

Credit: Chris Redgrave, Historic England Archive
It's only proper to interview the author Gillian Tindall in the home in which she has lived for nearly 60 years. She writes in intensive detail on places and communities in ways that have changed their future and that of others. Tindall moved from Primrose Hill to Kentish Town in 1964, when you could buy a house near Regent's Park for £7000; further north in Kentish Town it was £5000. Her two-storey terraced home, she explains, would have been a country-style house when it was built in 1828. A visitor might notice that the hall is substantially wider than the usual Georgian London terrace, with enough space for a bench to drop your coat and hat, and a couple of utility dogs to greet you. The long rear garden would have had a vegetable patch, orchard and room for chickens, and looked over fields.
Off the hall in her drawing room, which opens to the back rooms and on to the garden, are shelves of neatly arranged books and accumulated objects that have informed her writing. In the corner, a glass bookcase contains her complete works. On the fireplace mantel is a frame containing the pulse glass, a medical sand timer to measure the pulse, that inspired her most recent book of the same name published in 2019.
For the first part of her career, Tindall was a successful novelist (her first book came out just after she graduated from the University of Oxford) and journalist, writing on topics including, she recalls, being a 'rotten speller', the cult of natural childbirth being a 'load of old codswallop' and a protest article about a historical artefact being sold to the Swiss. You may not know Tindall by name, but from this house she wrote The Fields Beneath: The History of one London Village (1977), a seminal work of urban history that traces the transformation of Kentish Town from sleepy hamlet to densely populated inner London.
The book emerged from Tindall's desire to understand the area at a time when west and east Kentish Town were under immense threat of near-total demolition by the council, which was belatedly interested in implementing the LCC's 1943 London Plan, essentially the Abercrombie Plan, with highways and Ville Radieuse-style housing. She got interested in the folly of destroying things and thinking you could manipulate the nature of areas. 'The illusion was that it was the destiny of every town to be turned into a version of Los Angeles,' explains Tindall. 'That you couldn't stop people driving wherever they wanted to drive.' Tindall had also written a biography of the novelist George Gissing, and was interested in the idea of writing a biography of a place.
The Fields Beneath marked a turning point in Tindall's career that established a rich seam of how to write about places, buildings, and the people that make and inhabit them over the centuries. Directly and indirectly, the book has helped forge a way of seeing cities and places that is integral to most practising architects' education and toolkit whether they realise it or not; intense mapping through drawing and research to understand how a context came to be, the flows of people, money, goods, transport and infrastructure that's shaped it. The genre is called 'miniaturist history'; told through the lives of individuals, it resonates with wider history, and has grown through other authors and television programmes like The Secret History of our Streets (2012-14) and A House through Time (2018-21).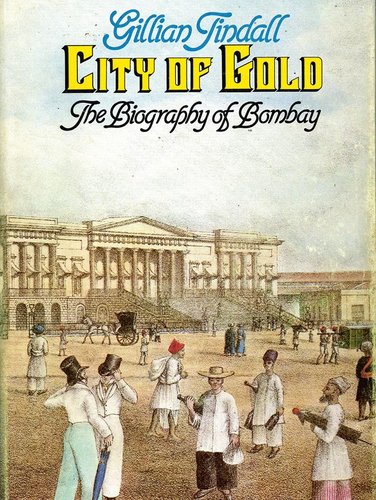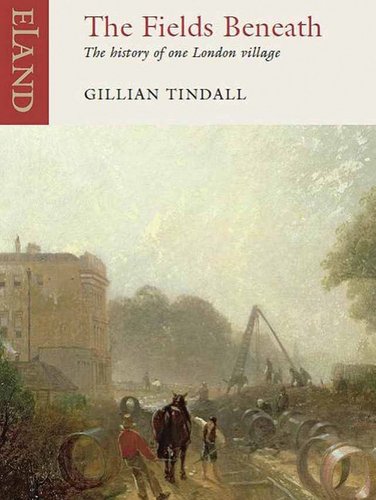 Tindall's book Célestine (1997), for example, builds a picture of a changing France with new roads, railways and other infrastructure through the exploration of a rural Haute-Loire village. Other vigorously studied places include Paris and Mumbai (City of Gold: The Biography of Bombay, 1992), which helped save Mumbai's historic Saracenic gothic buildings (a phrase Tindall attributes to her late friend Gavin Stamp) which were threatened by ruin and development. These works led to preservation movements. Her books often centre on a thing or object. Célestine, for example, was inspired by a collection of letters that Tindall found when she bought the house in which Célestine had lived. Three Houses, Many Lives (2012) focuses on a terrace on the Thames. The Tunnel Through Time: A New Route for an Old London Journey (2016) charts a history around the centuries-old flux of commuters along the route of Crossrail, now the Elizabeth Line.
A lifetime writing about place means Tindall has a matter-of-fact approach to cities and urbanism, delivered with a gently acerbic wit. However, much of her work centres on the themes of roots and identity. She believes it was a mistake to make buildings post-war that were only expected to last 40 years. If there is a way of creating a sense of identity in new places, it's that they should be embedded with a sense of design and material longevity. 'Traditionally, buildings were expected to last indefinitely – almost any of them could be kept going if properly maintained,' she points out. 'Short termism was a mistake that is only just being realised.'
When writing about the history of places, one automatically becomes involved in the future of them too. Tindall has been 'sitting forever' on the conservation and historic building committee of London and Middlesex Archaeological Society (LAMAS). Most of her time is spent going through planning applications about minutiae – changes to rear extensions, replacing inauthentic glazing. 'You don't feel the need to intervene unless you think something is getting through undesirably,' she says. She has particular responsibility for Islington; recently LAMAS objected to AHMM's 'horrendous plan' for Rock Townsend's post-modern Angel Square building, which 'alters the facade entirely and replaces it with... hummm… glass'. What contemporary architecture does Tindall like? From her examples, including Fitzwilliam House by St Mary Axe in the City of London, you discern that it's architecture of substance with expressive narratives.
Indeed, she determines the City to be the part of London most under threat. 'We haven't pulled down any significant building in more than a generation, but my God we have built buildings next to buildings which ruin them – aspect, wind blow and things like that. The City has been – not crucially – but badly damaged by over-building in that way and it's a thousand pities that a decision wasn't taken a generation and a half ago that we would only put skyscrapers in Canary Wharf. Trouble is it wasn't quite developed then.' In this she looks to Paris and the good fortune that President Georges Pompidou, who led an agenda transforming Paris with motorways and sky-scrapers, 'died rather quicker than he or anyone else expected', ushering in the opposing party that put a stop to it.
She believes it was a mistake to make buildings post-war that were only expected to last 40 years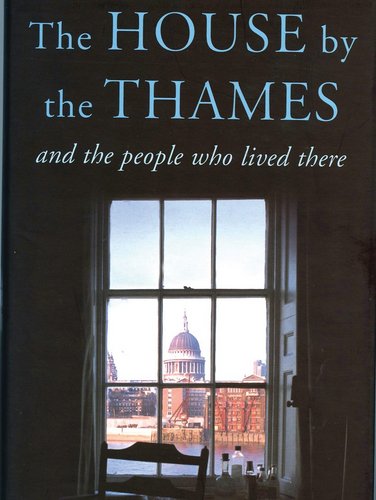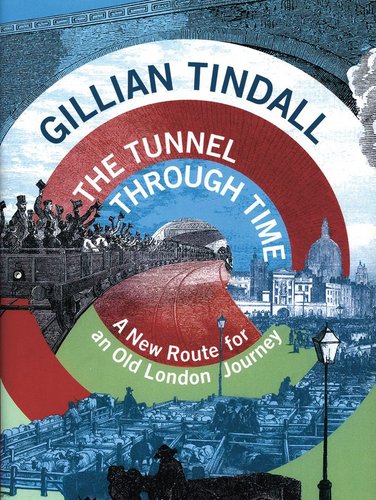 Camden, down from Kentish Town, makes HS2 a site of interest to Tindall, not least the devastation either side of Hampstead Road, the wrecking of Drummond Street, tree felling and its plan to reach Old Oak Common in the near future. However, her view is not as nuanced as you might expect. She is not against the principle of a new train line, she just feels its planning should have been better. 'It's difficult not to embark on a litany of what's gone wrong,' she says, including starting with a trans-Pennine line. Nor does she have much sympathy for the residents of Park Village East (where she 'was born pre-war, as was Simon Jenkins') fearful for their houses: 'I'm always wary of too much hysterical fuss. If notice had been taken of the public in the 1840s, we wouldn't have a single railway.'
One aspect that hasn't, to date, featured in Tindall's writing is what impact climate has and will have on urbanism – how and where people choose to live. We disagree perhaps on this matter, although Tindall's outlook feels like reassuring wisdom. 'I am not a scientist, but the social aspect of a changing climate by a few degrees doesn't exist. We have an unpredictable climate anyway… Therefore, whatever climate change is coming, and I do believe it's going to affect the world globally, it's not going to have a very comprehensive effect here.'
So, what of Kentish Town's future? 'We will surely see fewer single-family dwellings and more houses being divided. Several generations in many parts of England had the expectation of living with a house to themselves. That must end because of financial pressures and space. Kentish Town is considerably less dense than it was 100 years ago. If we pursue anti-pollution measures, you can accommodate more people.'
---