Jayden Ali, a co-curator of the British Pavilion at next year's Venice architecture biennale, breaks the conventional architecture mould. He wants to help others do that too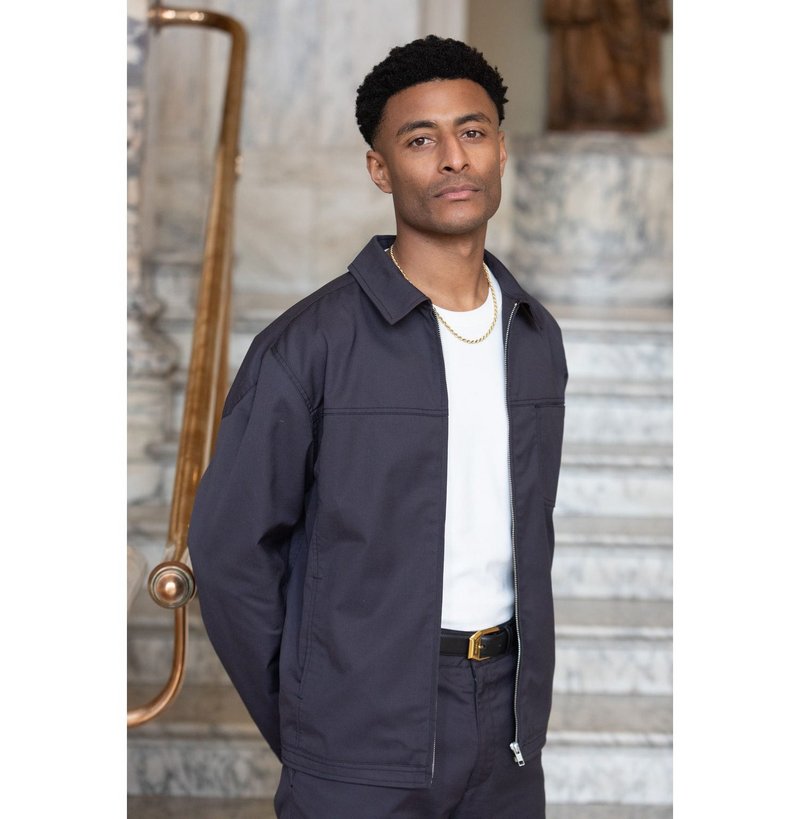 Jayden Ali
'It's finding quite a nice rhythm at the moment,' says Jayden Ali of his practice JA Projects, which has grown from 1 to 10 strong in less than two years.
Certainly Ali seems to be succeeding in his aim of focusing more on his practice after four years working for Central Saint Martins, where he still spends two days a week as senior lecturer on the MArch Architecture course. JA Projects designed the exhibition Fashioning Masculinities, which has just opened at the V&A, and has a clutch of ongoing London commissions including the refurbishment of Queen's Market in Newham and new housing in Southwark, as well as being part of the team designing new £8 billion new neighbourhood in Thamesmead. A trustee of the charity Open City, he is one of four co-curators for the British Pavilion at the Venice Architecture Biennale in 2023.
He has done it all his own way. Describing himself as a 'part-Trinidadian, part-Turkish, slightly cockney sounding, black appearing young man who grew up in Bethnal Green', he had no role models in architecture. He did, however, have an interest in the life of cities and found his way to architecture school after a work experience stint at Allies & Morrison. At the time, the practice was working on the Olympic Park in his 'backyard' of Stratford. Seeing the start of the site preparations was clearly inspiring, helping him to 'understand that the miracle of architecture is making things exist and dreaming new constructions that are made from nothing'.
Impressively, by the time he started his Part II at The Cass, he already had his first architecture project on site at a school in East London for boys with behavioural issues. Ali had a part-time job there as a playworker. When the school asked if he knew of any architects who could help them, he proactively produced a feasibility study of his own, informed by his experience of working with children at the school. After helping the school win funding, he was subsequently appointed to the job himself, delivering a new classroom and front of house as part of a wider school masterplan.
At Central St Martins he has been involved in improving the diversity of the teaching pool as well as co-leading the MArch Architecture course.
'There's a big diversity issue in architecture and I think that starts with teaching,' he says.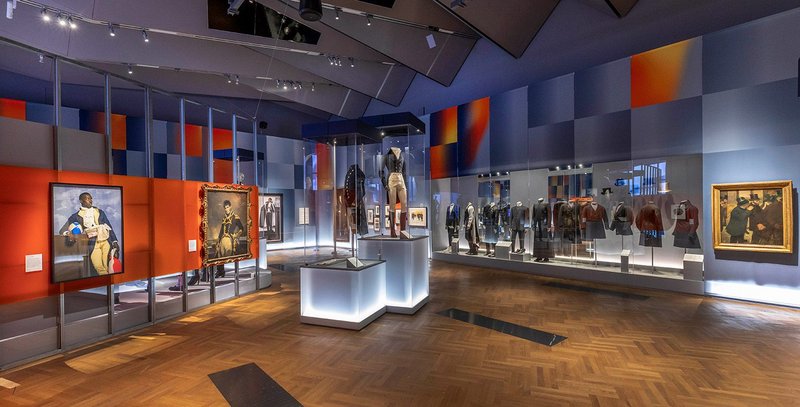 Installation view of the Fashioning Masculinities exhibition at V&A (c) Victoria and Albert Museum, London.

Credit: Callum Walker
He gained his Part III and set up on his own without ever working at another practice – 'ignorance is bliss'. Instead, he is growing his own interdisciplinary practice, described as working at the intersection of architecture, urban strategy, art and performance – or as Ali also puts it, 'architecture plus'. Its approach to architecture and city-making is that places should be diverse, supportive and enriching. Rather than consider architecture as just a material edifice, he is interested in understanding all its immaterial fragments – 'the way it impacts people's lives, the way it empowers people to progress, uplifts people's souls'.
Staff at JA Projects have a 'core architectural thread' while bringing in other expertise including public realm intervention and fashion show production. Everyone works a four day week and has other creative things going on – Ali himself makes films and writes a column for art magazine Elephant, and it is not surprising to hear him cite polymath artist and filmmaker Steve McQueen as a role model.
'You have to make space for that stuff. We're at a good size where people can bring things into the practice,' he says.
This architecture plus approach is one of the practice's assets, he believes, especially when working collaboratively with communities to engage them and show what is possible. This means creating a process which is 'accessible to everyday people' and doesn't require them to have a knowledge of reading plans and sections.
Ali and his practice clearly get a lot out of this kind of work. However they don't want to be pigeon holed solely in an engagement role – the practice is very much concerned with how to translate meaningful engagement into tangible outcomes. They are enjoying their current Thamesmead Waterfront project as part of a team led by Prior & Partners and Arup. Here they are working with Turner Works on a meanwhile strategy for 2022-2030 to help bridge from the present to the future vision of Thamesmead. These elements include workspaces, a market square, a series of parklets, growing spaces, water sports activities, and opportunities for artist commissions.
'We do bring something really special to these teams. Our contribution is always considerable. We don't tend to do things where we are peripheral.'
Ali is clearly embracing the greater recent focus on his practice.
In January, the practice will start on site with its revamp of the 100m long covered Queen's Market in Newham, a project combining both renovations and new build. In September, work starts on site on the redesign of the Tustin Estate in the London Borough of Southwark, where the practice is working on a team with dRMM and Adam Khan Architects. JA Projects is designing 15 homes across two infill sites as well as contributing to the revised masterplan vision.
The practice was last year shortlisted, as part of a multi-disciplinary team including BIG, to reimagine the public realm that serves the Museum of Liverpool, Merseyside Maritime Museum and the International Slavery Museum.
There is the sense that he's only just getting going – he'd like to grow the practice a little more and would love to work overseas.
Having lacked role models in architecture himself, he is very aware of the resonating value of architects who are people of colour, or aren't from privileged backgrounds – both in terms of doing good work, and being championed for that work, so that others with similar backgrounds can also see a place for themselves in the profession: 'Now it's time to be a little more visible.'