It's been a politically turbulent year for Sarah Allan, head of architecture at the Planning Directorate. But as the new government takes over, two big themes dominate her time – levelling up and design codes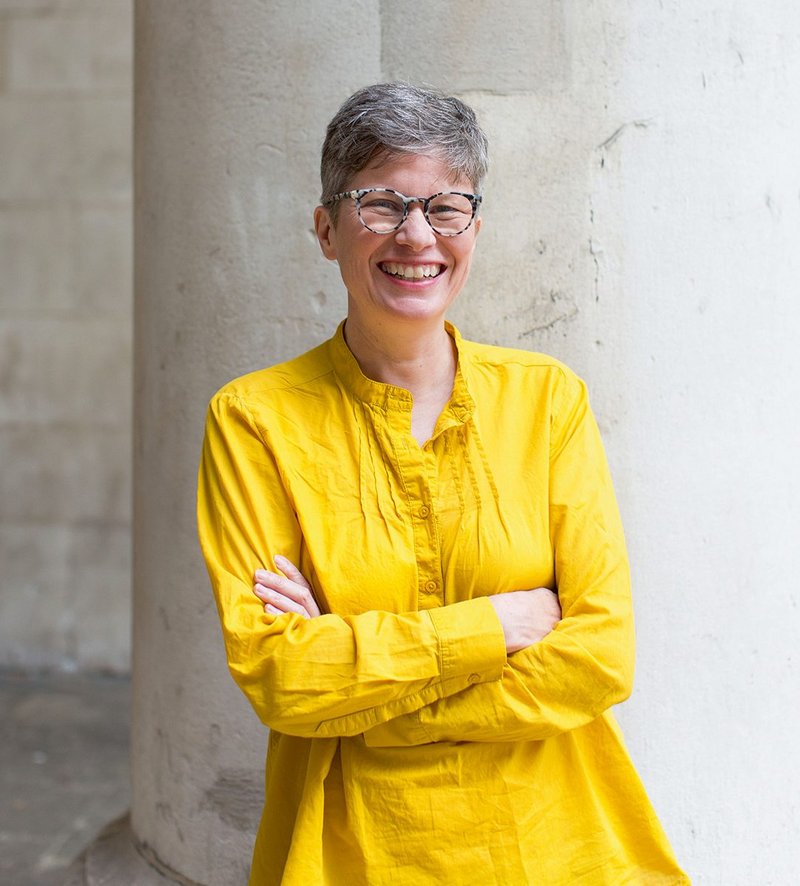 At His Majesty's service: Sarah Allan outside St John's Smith Square, just east of the Home Office.

Credit: Agnese Sanvito
ust after Liz Truss announced her new cabinet, Sarah Allan must have been wondering what was in store. For not even a year into her role as head of architecture at the Planning Directorate, two days after Simon Clarke became secretary of state at Levelling Up, Housing and Communities and two months after her last boss Michael Gove was sacked by an outgoing Boris Johnson, it must have felt like the revolving doors at the Home Office.
But sitting at a café banquette, Allan, demure and un-power-dressed, seems as unphased as any civil servant should be. A youthful 52, with more than 25 years' working as an architect, urban designer and project manager in both public and private sector, Allan made no assumptions about what the job would involve. 'I didn't want to pre-empt it – so much is happening in the world outside my day job that it's just been a fascinating insight to how civil servants have to manage flux and change,' she tells me. But despite my pressing, she is very clear about the non-partiality of the role, stating from the get-go that: 'It's ministers who make policy decisions and we provide them with advice', before dropping in: 'But it's not just a different organisational structure – it's like entering a different universe'.
Succeeding former PRP boss Andy von Bradsky, Allan answers to chief planner Joanna Averley. Her role is partly to implement the National Model Design Code (NMDC) and National Design Guide (NDG) that von Bradsky drew up before he left, but also in the mix are the policies in the Levelling Up and Regeneration Bill (LURB), which attempts not just to address the disparities between the north and the south, but countrywide within cities themselves.
So, what prepares an architect to help spearhead such ambitious governmental policy? Training at Kingston and then the Bartlett, she completed her diploma in 1995 and worked at a number of small practices – not least FAT – before enrolling for a Masters in the London School of Economics' Cities programme in 2001. And while acknowledging the Bartlett's role in developing acuity in wider problem-solving, it was, she thinks, the cities programme that best prepared her for this role. 'The course gave us a lot to think about – socio-economic drivers, that geography matters and the broader influences that shape places,' notes Allan. 'In short, why some places succeed and others don't and how you might possibly change that.' The education certainly set her up for her next job as a CABE Enabler in 2003, where she met Averley – staying until just before David Cameron's decimating Bonfire of the Quangos in 2011.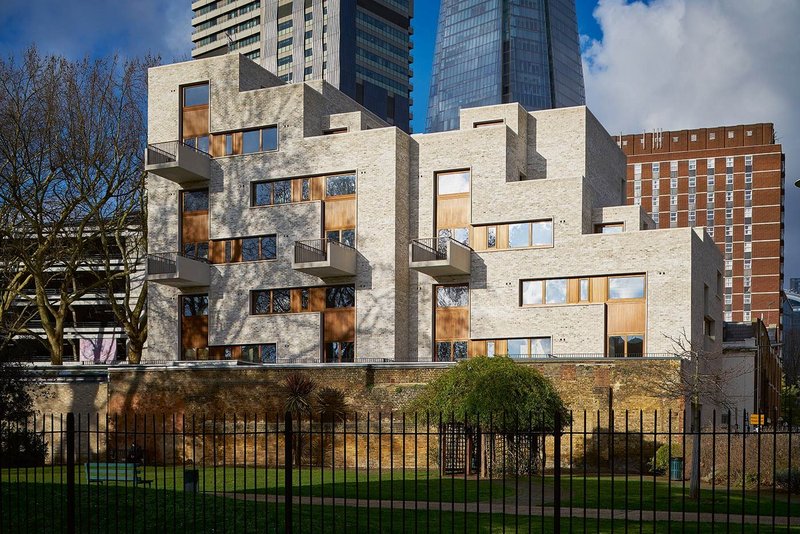 AHMM's Weston Street, a development that Allan project managed, developed Solidspace's fascination for split-level living.

Credit: Timothy Soar
Allan's next role, from 2012, as a project manager at East Hampshire District Council, allowed her to put into practice all the work she had done supporting clients while at CABE. Here, delivering 'early win' housing projects and developing aspects of the masterplan for Whitehill & Bordon eco-town, a regeneration project on former MoD land, exposed her to the political side of local government and the complex needs of communities affected by development. The job was, she says, aided by the 'eco-town' appellation, meaning that while there was a strong environmental case to bring to the community, it was fed too by her own optimism. 'Some people were understandably resistant to change but I always felt sure that if we picked the right design team, tested proposals and engaged them in the right way, we could overcome that.'
Then there were the nine Solidspace years, of which Allan speaks with most affection. The six-strong developer, headed by Roger Zogolovitch, was a far cry from the office of 2000 that she finds herself in now; but as a self-funded family business it allowed them to experiment in ways unthinkable for most developers. 'It makes me smile to think how besotted we all were with split level,' Allan recalls, 'but it created complex, sophisticated home layouts at a time when there wasn't either much experimentation or craftsmanship'. Its apotheosis, she says, was the housing with AHMM in Southwark, which she delivered: 'All Solidspace projects felt in some way like pilots, but Weston Street got the proportions right and residents really love living there,' she adds.
In her current role you sense that her skills in experimentation and surprise aren't needed but that her project management skills are, involved as she is with the NMDC roll-out. The Planning Directorate is supporting 25 'Pathfinders', formed of 21 local authorities in Devon 'from Darlington to Teignbridge' and four neighbourhood planning groups, to deliver design codes. The NMDC sets out the process and detailed guidance to help local authorities and communities prepare them and agree local standards. And in the way that Allan was given a boon by user feedback at Weston St, she's glad community groups are part of this: 'It's great to have them involved with central government at this stage. They'll bolster guidance and ambition in the nascent design codes.'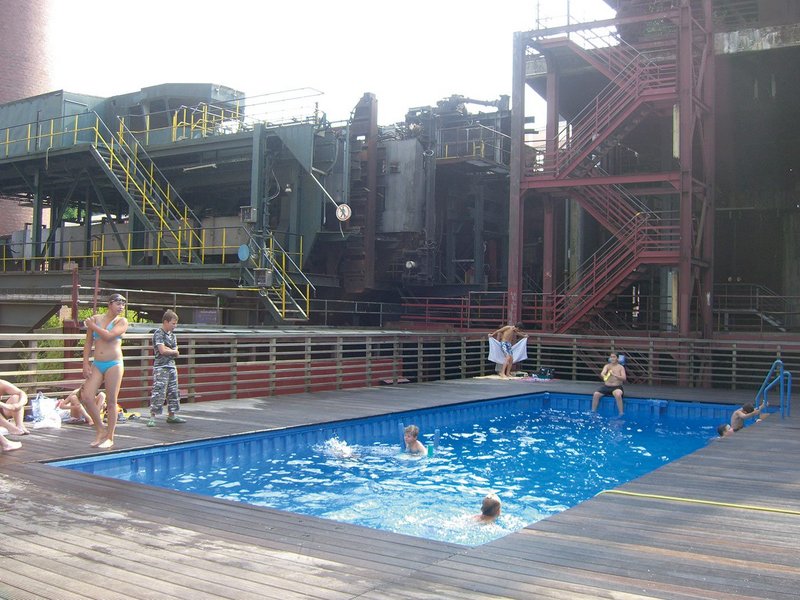 Unesco-listed Zollverein XII Coal Mine Industrial Complex outside Essen, part of the Emscher Landschaftspark – an inspiration for Allan's own ideals for regeneration.

Credit: Sarah Allan
In allocating funding to help develop the codes, whether for design coherence, reduced car use or net zero ambitions, it should be seeing those Pathfinders – and by extrapolation all local authorities – work towards them. She is aware how hard it's been for LAs, historically deprived of funding and access to skills (a RTPI report last month identified a 43% fall in LA funding in real terms for planning in the last decade), so she's procured a contract with the Design Council to provide support and review the codes as Pathfinders develop them. It's all part of an aim 'to share that learning with LAs when it's rolled out'.
And what of 'Building Better Building Beautiful'? The enigmatic 'Office for Place' has yet to transpire and the advisory board, chaired by Nicholas Boys Smith, still sits within the directorate like a sleeper cell, although it has input on the design code Pathfinders. Asked for her view on its aesthetic values, Allan recalls the resistance she felt at Whitehill & Bordon. 'There are clearly aspects of traditional homes that people resonate with, be it proportions or materiality, but we need to talk about design in terms of things outside our control – hot summers or the increased flooding risk for instance – and these point to building our homes differently to how they were built 200 years ago.' And this, she feels, feeds into a bigger discussion about design. 'When I worked on the eco-town I saw first-hand how people do care about how their streets work, and if there's over-congested parking outside your home, why that might be and how you might deal with it. I'd like to think people are open to engaging in conversations not just about what things look like but how places actually work.' Allan connects place not just with locality but wider geography, economy and infrastructure, arguing that 'you can't just silo issues'.
The aim, she explains, is that the Levelling Up and Regeneration Bill will give clarity to communities as local plans will be simplified and the introduction of Supplementary Plans will give more weight to local design codes – 'bringing a concise, clearly defined and graphic element to how your neighbourhood might change in the future.' Quizzed about how she reconciles design quality and engagement with the political will just to simplify the planning system to speed it up, she pauses briefly.
'It's difficult as the planning process can at times feel like a war of attrition with everyone taking a position. But having clear principles at the outset about where development should or shouldn't happen, or how the streets and public realm should be designed, works in the interest of developer, community and local authority.' She adds that the Planning Directorate's digital team is also looking into future changes 'not just to application validation but facilitating digital engagement with communities on local plans' adding an element of soft power to the process too.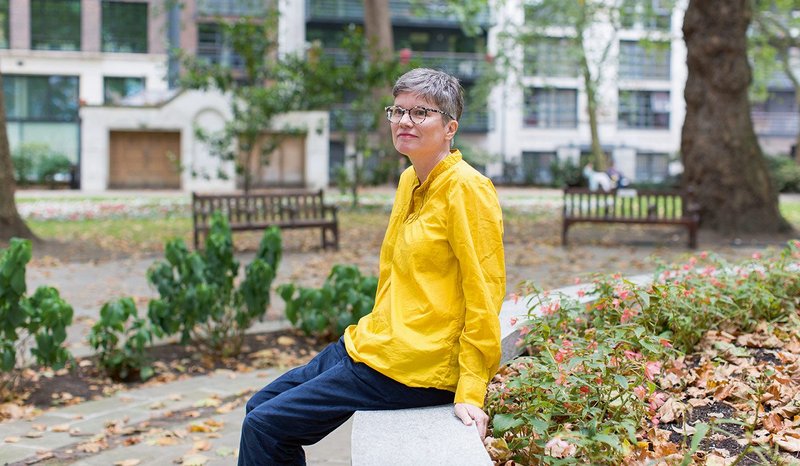 Allan in St John's Gardens, a stone's throw from DLUHC's Millbank HQ.

Credit: Agnese Sanvito
Allan steers away from any comment on the cladding scandal as a 'Safer Buildings Division' matter, but given that 'resources' is one of the National Design Guide's 10 principles, and that Caroline Flint, chair of the advisory Committee on Fuel Poverty, has charged government in light of the energy crisis to come up with a strategy on the matter, retrofit is hard to dodge – even if it does ostensibly sit with Business, Energy & Industrial Strategy (BEIS). 'Its complex,' muses Allan again, 'but doing it house by house isn't the solution – I see it as more about neighbourhood scale retrofit. South Bank University worked with Lambeth Council to look into how you might activate supply chains to promote retrofit and maybe there's scope in that for a national strategy'. Allan looks at me blankly when asked about whether she thinks we'll hit the 2050 zero carbon targets as things stand.
As for the levelling up agenda, she admits that being able to deliver to areas that need the jobs, housing and facilities that they haven't had so far remains a challenge, especially where housing economics make it hard for private developers to turn a profit. She sees a couple of ways to address the conundrum; in part by giving control to LAs to work together as combined authorities to think more strategically about places, but also in the development arms of LAs, unhampered by LA politics but with the skilled teams needed for faster and better quality housing delivery. She cites Barking & Dagenham's development arm 'Be First' as one of the design code Pathfinders, 'working on a retrofit project in Becontree to see how they can create design consistency among individual owners when extending or upgrading the performance of their homes.'
There's no escaping the scale of the levelling up task. Allan refers to the Olympic Park's Chobham Manor Quarter as a success story with the caveat that it is due only to the billions pumped into it and its location in the prime London market. So what projects inspire her to think real levelling up can be delivered? For that, she returns to a fact finding tour during her CABE days to Germany's Emscher Landschaftspark in the Ruhr, revitalising a string of cities along a river 'so polluted the EU wouldn't even let it be called a river.' An International Bauaustellung (IBA) project carried out at regional scale, it was, she explains, a great example of an initiative testing different types of development and building models. 'The IBA brought together all those city mayors to agree core policies that each would adopt using architecture – and art – to enact change.' Initially delivered as a 10-year programme, its success was bound into an overarching concept for the region. 'Those delivering it stayed there for two decades; and that, for me, was the most important lesson. It needed those drivers of change in place and commitment to the vision, building long-term relationships with the municipalities to see it through'.
In her context, such commitment may prove a tough call. For while Allan might appreciate the need for a long-term view – and the Civil Service she works in was founded on that very precept – government tends to see the world through four-year long lenses. The planning system needs yet to address economic polarities, housing need and net zero challenges, and Allan will be aiming to ensure levelling up doesn't mean watering down.