Adam Nathaniel Furman and Joshua Mardell's new book is an atlas of LGBTQIA+ buildings and stories, from Strawberry Hill House to Finella, Cambridge, and Hotel Gondolin, Buenos Aires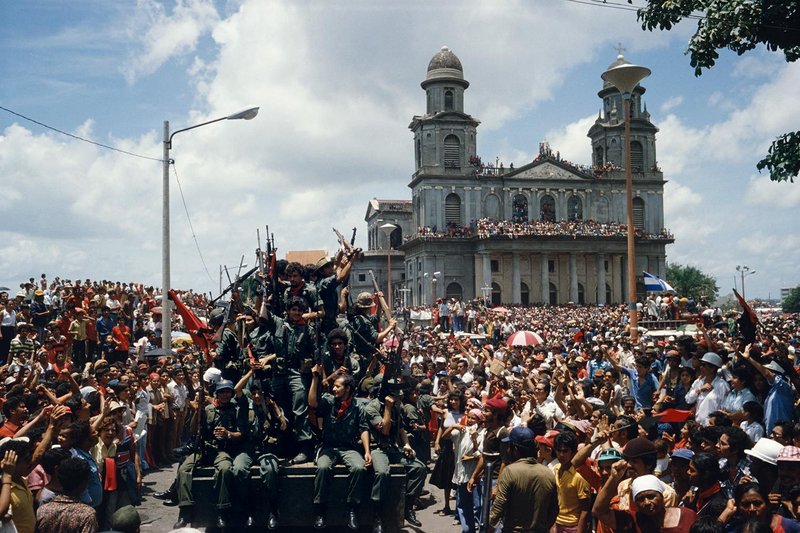 During years of oppression the ruins of Santiago Apostol Cathedral, Nicaragua was appropriated by the queer community.

Credit: Susan Meiselas
Between the wars, the exterior of an ordinary looking regency villa in the Cambridge suburbs masked a riotous interior of silk drapes, iridescent celluloid paint, fan faulted ceilings made of silvered glass and a staircase clad in copper.
The house's owner, Mansfield Duval Forbes of Clare College, had created this interior with the help of his protégé, the modernist architect Raymond McGrath, as a syncretic fusion of the archaic and the modern. It was layered with highly personal references: to 18th century Gothick; to Forbes' childhood in colonial Sri Lanka, and to his family's Scottish ancestry – indeed the house was christened Finella in honour of a semi-apocryphal Pictish queen that Forbes adopted as an alter ego.
As the historian Elizabeth Darling explains it, Finella emerges as a profoundly queer space: a site where Forbes, as a gay man, 'could find the freedom of expression' denied to him in interwar Cambridge. Finella's knowing nods to Sir Horace Walpole's Strawberry Hill, Britain's queer interior par excellence, are a further element in its queer expression.
The astonishing interior of Finella, as described by Darling, is just one of the 100 or so buildings and sites profiled in Queer Spaces: An Atlas of LGBTQIA+ Buildings and Stories, edited by the artist, designer and curator Adam Nathaniel Furman and the architectural historian Joshua Mardell. Queer Spaces unites over 100 short entries written by 55 academic historians, practising architects, curators, activists and members of the queer community. Through these entries the editors set out not to define queer space, but to celebrate it in all its heterogenous diversity.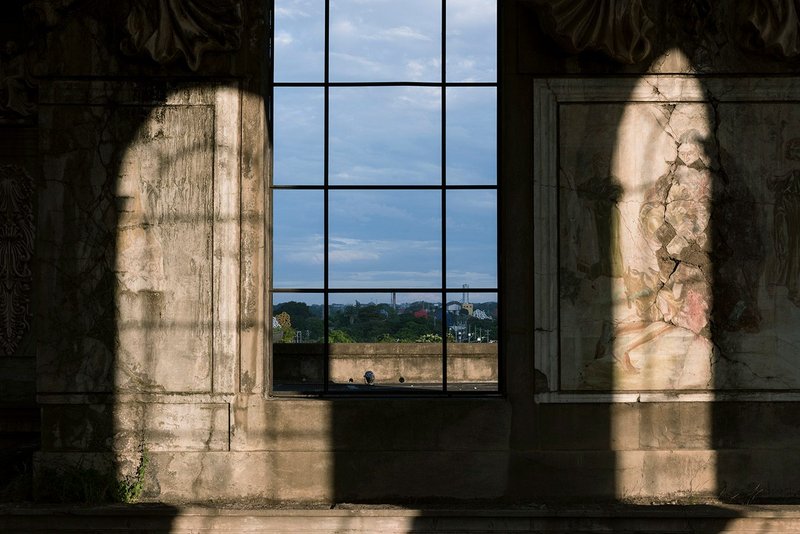 During years of oppression the ruins of Santiago Apostol Cathedral, Nicaragua was appropriated by the queer community.

Credit: Alvaro Cantillano Roiz
The entries are split into three themes: domestic, communal, public. However, the editors are at pains to point out that these are a loose framing device and not a hard taxonomy. The story of Finella features under the first of these, domestic, alongside other similar scholarly excavations of the palaces, country houses, cottage ornees and weekend retreats of queer aristocrats and bon-vivants.
These are leavened with poignant accounts of quotidian domestic queer spaces: Facundo Revuelta writes about the Hotel Gondolin in Buenos Aires, which as a community owned centre for the city's trans population provides 'an emblematic space of self-sufficiency and travesti-trans pride,' while Rhul Abdin describes the homes of some of Bangladesh's Hirja community.
Rather closer to (my) home, Helen Smith uses police reports and newspaper accounts of working-class men prosecuted for homosexual activity to uncover the queer history of a typical Sheffield two-up-two-down. Smith notes that 'working-class, queer domestic spaces don't carry blue or rainbow plaques. They hide in plain sight, like many of the men who lived in them.' Smith's source material might suggest browbeaten queer lives, yet her reading of that material instead points to lives filled with sexual liaisons and friendships suggesting a 'refusal to be cowed'. If there is a thread that runs through the first third of this book, it is that domestic space can and should be a locus of liberation: a closet that empowers as much as it shelters.
The second and third frames – communal and public – unite a wide range of club nights, performance spaces and spaces of organising and activism. Of these, the design collective STALLED's prototype for inclusive airport bathrooms, designed to accommodate the needs of a wide range of differently embodied people, neatly encapsulates the agency of architecture and design in addressing issues of exclusion.
Aparecida Arguello describes the queer appropriation of the ruined Santiago Apostol Cathedral in Managua, Nicaragua, during the Samoza dictatorship and after, which illustrates both the resilience of queer communities under oppressive regimes and our ability to repurpose and reappropriate spaces to our own ends.
Queer Spaces is impressively wide reaching in its coverage yet there are still poignant lacunae. South Africa is well represented but only one entry gives voice to queer communities in the rest of the continent: an account of Sappho Islands, a queer bar that operated for one year in a suburb of Kampala. The bravery of the Ugandan LGBTQIA+ activists who operated Sappho Islands under one of the world's most violently repressive homophobic regimes is no doubt mirrored throughout Africa, in queer spaces that necessarily operate behind a thick veil of secrecy. We must await future publications to tell their stories.
The entries throughout are pithy, rigorously scholarly, and beautifully illustrated: a testament to the strengths of the dual-editorship that steered the book to completion. In all, Queer Spaces is a glorious wunderkammer: a howl of protest and celebration, and a sourcebook of alternative domesticities and urbanisms. This book deserves the widest possible readership among architects, designers, and urbanists.
Ewan Harrison is an architectural historian
Queer Spaces: An Atlas of LGBTQIA+ Places and Stories. Edited by Adam Nathaniel Furman and Joshua Mardell, RIBA Publishing, hardback, 240pp, £40