House at Palmetto Point for Mr & Mrs Jermain Irish, Eleuthera, Bahamas, 1964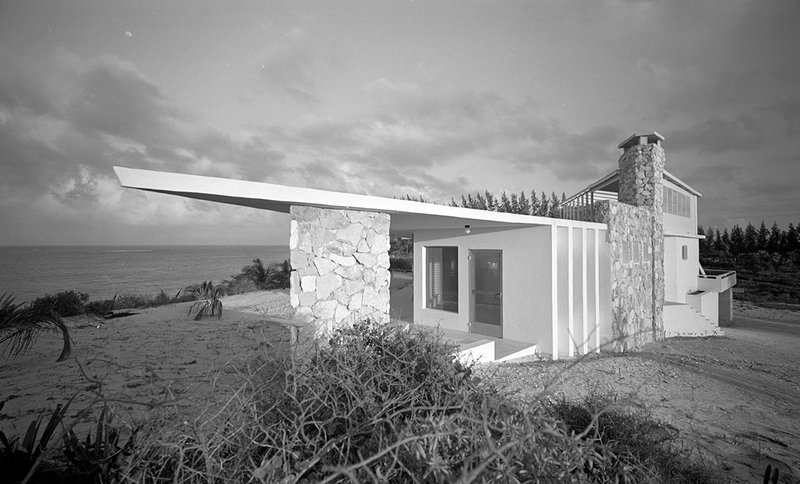 Credit: RIBA Collections
Ray Nathaniels was born in Sri Lanka but received his architectural training in Britain, qualifying in 1944. His first work as an architect was in North Africa and the Middle East.
In 1956, a commission took him to the Bahamas. He was enchanted and spent the remainder of his career on the islands working prolifically over the next 50 years on projects encompassing a diverse range of commissions for hotels, exhibitions, a hospital wing and decorations for royal visits. But it was the houses he designed, including one for the actor Sidney Poitier, which established his reputation as the founder of modernism to the Bahamas.
In fact, he created a new architectural style specific to its environment. Responding to the conditions of each site individually, Nathaniels' houses are designed to be entirely locally built. He combined the international influences inherent in his schooling with principles learnt from the traditional vernacular architecture of the islands to form a modern Bahamian aesthetic. This resulted in sensitive, liveable houses with open, asymmetric plans often rotating around a central fireplace of local masonry and windows opening onto the ocean or gardens.
---