Bjarke Ingels is famously uninhibited by expectation or tradition, but if you think his buildings are barmy just check his order book. There's a clear philosophy behind his youthful success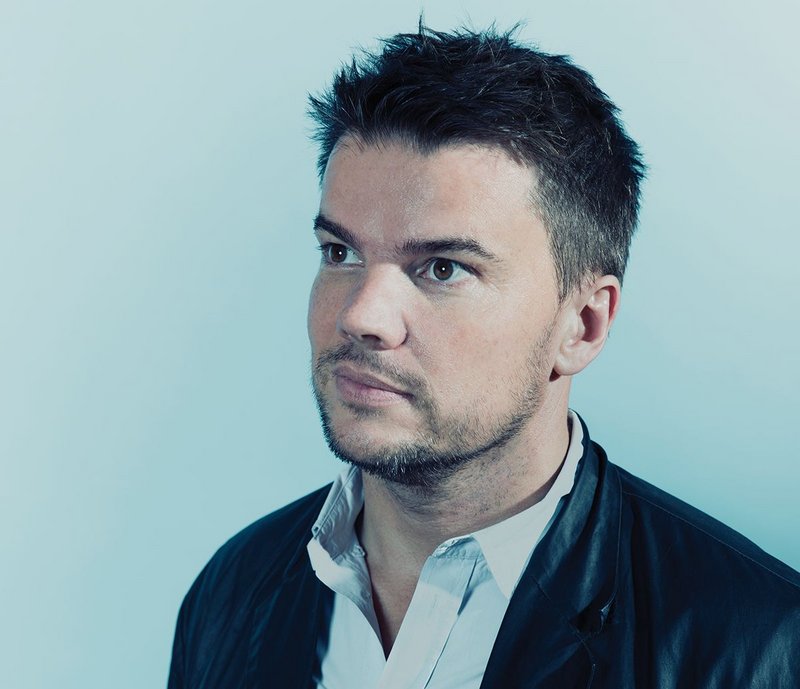 Bjarke Ingels

Credit: David Vintiner
'Amazing,' says Bjarke Ingels, nonchalantly. We're sitting in London bistro Villandry for lunch and he's just checked his messages. I'm mid-sentence, so fail to ask what made him say that; but come the next day, it turns out he could just have been informed that he'd won the $50 million police station for the Bronx or been sent the final PR visuals for the Spiral Tower in New York, or realised that young Belgian wannabe architect Étienne Duval's YouTube job application to work at his firm had gone viral. Or he could just have found out he'd been appointed architect of this year's Serpentine Pavilion or that Google had agreed to his and Thomas Heatherwick's latest barmy proposal for the firm's futuristic 24ha HQ in California. I say 'amazing' if my network provider offers me a half price data bundle: and it suddenly dawns on me that Bjarke's phone is hot property. So I feel mildly complimented that he didn't look at it again until the end of the interview.
Ingels orders the pan-fried brill from the waitress, who jokingly warns him that it's BIG; not surprisingly, this seems to appeal. Part of the 42-year-old hotshot Danish architect's allure is his disarming charm. He's just given a masterclass lecture for the RIBA's Royal Gold Medal week, ending with a video of a prototype steam 'smoke ring' – designed for his waste to energy plant ski ramp in Copenhagen – rising behind him like a halo in an azure sky. Looking around with his dentist mother's smile, Ingels likes my café choice – though I don't mention that it used to be the offices of Foster & Partners; I feel it best he isn't aware of the irony. Looking at home on the banquette and having supplanted Foster on the World Trade Center 2 building – now on ice due to the Murdoch pre-let falling through – the young boss of a 300-strong firm in both Copenhagen and his adopted New York probably doesn't need his ego feeding as well as his appetite. Or, I wonder, when you're as successful as he is, does the ego just sublimate into something more benign, redemptive even – a bit like that ring of steam?
When you're as successful as Bjarke Ingels, does the ego just sublimate into something more benign, redemptive even?
Ingels' connection with OMA and Rem Koolhaas as the figurehead of deconstructivism itself seems a Shakespearean – even Freudian – intrigue; a jostling office of egos, one assumes, all in thrall with the master, and all aiming, at some point, to supplant him. It could even explain the spin-off names; Joshua Prince Ramus' REX, Ingels' and partner Julian de Smedt's first office PLOT and now Bjarke Ingels Group truncated to BIG. I ask if it was all as Oedipal as it sounds. Ingels cites Koolhaas as a key influence but seems keen to distance himself from OMA's office culture, even though he was one of only 35 people. 'It was a slightly stressful environment with a lot of mid-management power struggles in and it made me think that a major part of leadership is how you set the tone,' he tells me. 'Children learn from their parents how to behave but I was taken with the idea that it was possible to have an affirmative environment without the negativity or stress.'
Ingels uses the word 'truth' a lot in our talk; truth as in 'blatancy' of ideas or in what he's saying right then, the 'truth' of your intrinsic nature. He was at his younger brother's birth and recalls seeing him grow to become 'the same personality now as when he was born; the same core, just with more layers added'. At OMA for only 18 months, it seems his truth didn't tally with those of the office and he felt there was another way to practise. 'Of course there's ambition at BIG but you deal with it in different ways,' he caveats. 'I just wanted to work in a manner more conducive to my own happiness.'
Given his firm's success, why doesn't he come over as arrogant, as most people would expect him; and how does he nurture an office culture that discourages egomania? It turns out it's a meritocracy centring on communal authorship of ideas. He explains: 'Shared credit is important. We deliberately never talk about who came up with an idea because if someone has dibs on it, it demotivates the rest of the team who work on it for years to make it happen.' Ingels admits he's the 'chief curator of the ideas and project direction, but via an iterative process, we educate each other until the design concept becomes more manifest'. This method, he claims, 'empowers the contributor and motivates everyone to contribute more'.
But surely such multiple authorship results in architecture as spiritless and explicit like the diagrams through which the firm so keenly communicates its work? The question sounds hollow given that a couple of years ago BIG seemed to be winning almost every competition out there. But its $460m West 57 rental housing in Manhattan, now going up, typifies the firm's output. A courtyard form extrapolated up to 40 storeys on one edge to take advantage of zoning heights, river views and daylight, it is a bizarre pyramid with one of the faces, replete with terraces, a hyperbolic paraboloid. The manipulation of site constraints with the programme here – as at his Mies van der Rohe Prize shortlisted Danish Maritime Museum, sunk like Yorick in the grounds of Hamlet's sacrosanct castle in Elsinor – generates the building form; but doesn't madness that way lie? Ingels insists not, adding: 'The courtyard's the cornerstone of Copenhagen's urban life – communal but not public. We felt it would be amazing to bring this successful form to New York'. This 600-apartment Scandi-American hybrid, he explains, is merely the result of new context and regulation.
But surely he admits West 57's form is at odds with the New York tower typology? 'So what?' he retorts, 'Have you seen the standard of New York rental real estate? It's the least interesting architecture on the planet! And what's wrong with taking conditions that generate mediocrity to create something extraordinary?' Ingels tells me that his favourite projects remain his early ones – those with the lowest budgets that had to work hardest and which made his name. 'I'm proud of the 8-House and The Mountain because for spec condos in the lowest income zip code in Copenhagen we created radically new housing typologies in a sector starved of innovation,' he says. He had gone further in his earlier masterclass, claiming that the 8-House, with its infinity loop 'streets in the sky' running over it, treads where the Smithsons failed to.
Not them it seems, but who then are Ingels' heroes? Le Corbusier and Jørn Utzon are spoken of in reverential tones and Rem 'was my first love', but he finds his pulse racing for the work of Herzog & de Meuron and Sanaa, who both 'keep things incredibly fresh.' His New York move has rubbed off on him, with Saarinen and the Cartesian, stateside high modernism of SOM's Gordon Bunshaft, especially his 1952 Park Avenue Lever House, resonating for him. He's understandably enamoured by the Flatiron building too. It's on an awkward triangular site, but 1902 real estate values were such that it generated the iconic extrapolated wedge form; the design clarity a result of functions of rental value, engineering technology and urban zoning policy. Ingels is aware it laid claim to the territory of 'Yes is More' long before he ever coined the term.
He seems no fan of high tech, much as I try and engage him with the idea of Foster's sleek machines; but he seems taken with the formal romanticism of Rogers and is impressed that 'he pulled off the Cheese­grater with such purity of intent – taking an experimental idea like its glass service wall and running with it'. We talk of Foster and Rogers as the 'head' and 'heart' of high tech and I think it's coming back to the idea of the ghost in the machine, the spirit that makes the design 'fire'.
I feel I'm hitting deaf ears when I bang on about the symbolic power of Gehry's Beekman Tower in New York, the instinctive way in which its melting Titanium skin formally interpolates the genus loci of the city. It's a gut instinct I sense in two of his projects – his £40 million intervention on the £0.5 billion Amager Bakke waste to power plant, and the Shanghai Expo Danish pavilion – projects where BIG gets to the very heart of the matter. On the former, this was the irony of the Danes' desire to ski played out in a flat country; in the latter the idea was the wish to bring to China the only aspect of Danish culture a Chinese person might get – the story of the Little Mermaid. This clarity of emotive intent, bound into the formal rationale, sparked the architecture. By contrast, BIG's New York office towers, be they stacked boxes or spirals, might owe their syncopated jazzy rhythms to the spirit of Flatiron thinking – but to me they're still a way from singing the blues.
I don't think that remark bothers Ingels.To be up there, if not ruthless, then you'd certainly need strong convictions about your design approaches – a fact borne out by his remark that his work's 'not about style but almost mechanics. You have to interrogate the parameters and be strong enough to love the result.' It seems not everyone is. When I mention the ambivalence with which BIG seems to be held in Copenhagen and ask if he thinks prophets are ever welcome in their home towns, he laughs and concedes that of BIG's built output, very little is in Denmark. 'There seems to be some kind of mechanism in place there that makes it difficult for us to get work,' he adds without elaborating; but with his Lego Museum in Billund now under construction, it's another assumption he won't let define him.
So where does the thick skin to counter naysayers come from? Apparently it's all in Deleuze's interpretation of Nietzche, and how he had to transcend the morel 'givens' of his time, to turn reactive forces into affirmatory ones. 'Nietzsche used rigorous logical thinking to liberate the mind unfettered by moral outcomes. He went beyond what people considered reasonable in order to create new values.' This it seems, is where he posits his own thinking in terms of his practice. 'It's what architecture should be about – not to be limited or inhibited by established typologies.' And the forms are but the start. Ingels paraphrases 'Vers Une Architecture' saying Corb wanted to create new typologies that lend themselves to the forces of competition and industrialisation and so become more refined. I take it he's referring to his own output when he appends it with 'that's why the first versions are always more raw'.
As for Ingels – he's not leaving NYC any time soon. The US seems receptive to his 'raw' ideas and the $1 billion DryLine project – flood resilience for 10 miles of Manhattan shoreline post Hurricane Sandy, where his firm's role intercedes between massive civil engineering requirements and the needs of local communities – is ongoing. And he seems very happy. He's in love with a Spanish girl he met on a flight to Burning Man festival and is tanned from a weird retreat in Sri Lanka where he was on 'an absurd rice and veggie diet' – but still orders mint tea instead of the expected caffeine at the meal's end. He's been chilled and charming throughout; the very opposite of the nihilistic tendencies of the misunderstood Nietzsche, whom Ingels seems to live and breathe. 'He said "freedom, yes," but moved the idea on by adding "freedom to do what?".' From where I'm sitting and with a mindset like his, I'd have to say pretty much anything.
---