Eleanor Young relishes the extra dimension that a year of living has given the RIBA Awards in their post -Covid comeback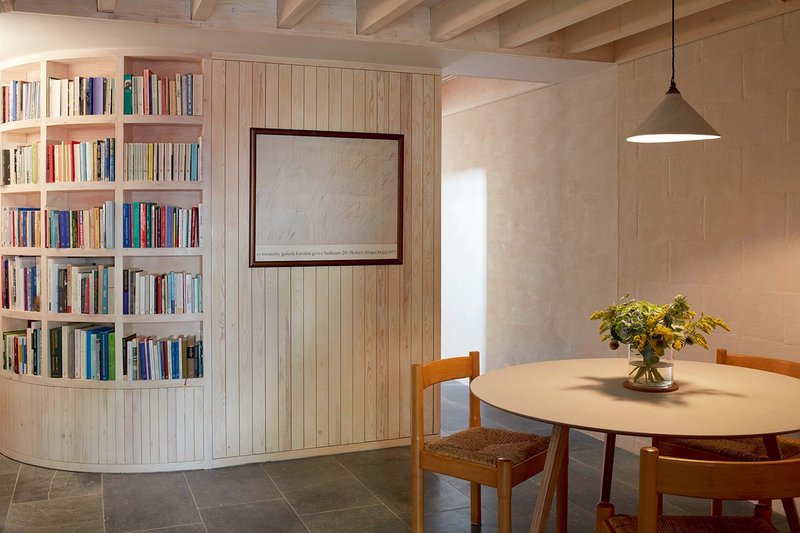 Delight and performance married in MacDonald Wright's Library House.

Credit: Heiko Prigge
'And that's the cleaning cupboard,' he rounded off. Jamie of building operations had walked me round the dramatic swirling atrium with an involved commentary on temperature, door controls and ventilation, diving off now and then to fix cronky floor outlet covers that students had wrenched off at an angle while trying to plug in laptops. The architects' flexible space was to him a round of shifting chairs. He loved the job and when we got to the top of the atrium he even paused for a moment, to enjoy his favourite spot.
There can be such different experiences of buildings. For the latest issue of the RIBA Journal, the team and I have read tens of intense descriptions written by the chairs of the regional juries (you see them here in their short form). Region by region these vignettes change their flavour, one juror most alive to the orientation of the building, another judge homing in on the material palette, or the way light was brought in, bringing life to many of the citations.
But also, more importantly, the experiences of the users are captured here. This was the first time that the RIBA Awards have been judged after a minimum of a year of occupation. Despite the danger of the conversation getting bogged down by issues of wear and tear, the extra year and the testimony of people familiar with their new homes, quirks and all, actually elevated some of the projects.
The testimony of people familiar with their new homes, quirks and all, elevated projects
At the Copper House in Cambridge, a one-room extension linking kitchen and garden gave a mother the ability to continue working while her children were playing outside during Covid restrictions. A party house in a barn has proved itself as a family home as the owners upped sticks and moved there. It became more than a one-liner, thus, for the judges, making itself worthy of an award. The surgery in Sawbridgeworth finished when Covid was just a distant threat in December 2019. It doubled in size but went on to triple in utility with phone outreach and minor surgery, all underpinned by that precious pandemic commodity, decent ventilation.
The year in use also gave some sustainable buildings the chance to really prove themselves with data on energy and water use; there was a sense of glee as the judges were handed the post-occupancy report on the home in use and the lessons learnt at the Library House. Projects with sustainability awards this year are all the more remarkable for having been started before LETI and RIBA Climate Challenge targets were drawn up. What a responsibility, what a privilege to manage this technical innovation for the climate, while continuing to delight users day after day.
Revel in the awards from across the country here.