RIBA President Alan Jones' home office improvements prompt questions about how the profession can boost the sustainability by giving renewal and reuse a stronger role in design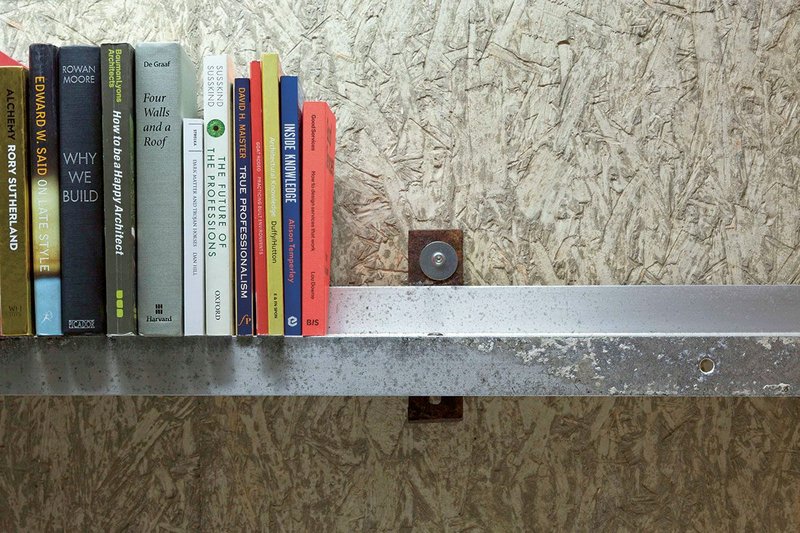 Recently I needed an additional shelf in my home office, and instead of my mind running to bespoke folded brushed stainless steel with countersunk socket head screws, or to opening a catalogue, I gave myself a local 'scrap yard challenge'. Finding a length of extruded aluminium purlin, previously part of a building, with steel brackets conveniently still fitted, I washed, cut, sealed and fixed it to my study wall. It resonated with the rough concrete wall behind; reusing and repurposing the structural leftover was low cost and the next step in evolving in the space I currently spend most of my time working. This small intervention was an engagement with, and improvement of the existing building.
However even in traditional contracts and appointments, architects have finite engagement with the client, users and even the long-term success of the building – how it is occupied, how it performs and evolves over time. Contemporary procurement fractures that engagement even more. Further, the widespread culture of architecture awards does not wait for the making good of defects nor submission of post occupancy evaluations – which in themselves are valuable feedback and reasons for architects to engage long-term with building owners and users. Collectively, such evaluations produce an industry wide data set, of evidence of success and potential improvement.
Other professions and industries engage with long-term client care and ongoing maintenance, repair and renew. A significant part of the renewal of our profession is likely to be the redefining of architects' appointments, awards, education and how we consider success, towards the longer-term use of buildings and spaces, and carefully considering the balance of 'how it performs' and 'how it is used' with 'what it is'. Awards focusing on longevity also seems necessary.
The French government will introduce a repairability index for consumer goods in January 2021 and I wonder how such a system might be applied to the practice of architects and the projects we become involved with. Already the cry of 'the most sustainable building is one that already exists' connects existing building owners and users with material, energy and performance. There is an increasing appreciation of need for wholesale adoption of post-occupancy evaluation and building performance management from inception to completion project, be it new build or refurb, which will create a new engagement with the consumer, client and user – their needs, evidence, standards and outcomes.
In his book The Good Ancestor, Roman Krznaric explains how everyone ought to be considering the impact of their actions – decades, centuries, and millennia from now. As architects and future architects, we have a greater chance than many to leave a positive legacy. Focusing on evidence and benefit, social and environmental performance, we can positively affect the future; future users and future generations as they use spaces and places, new and renewed. What will be our legacy and how shall we be remembered?