Carolina Sandretto's book lovingly captures Cuba's declining but once-glorious cinema culture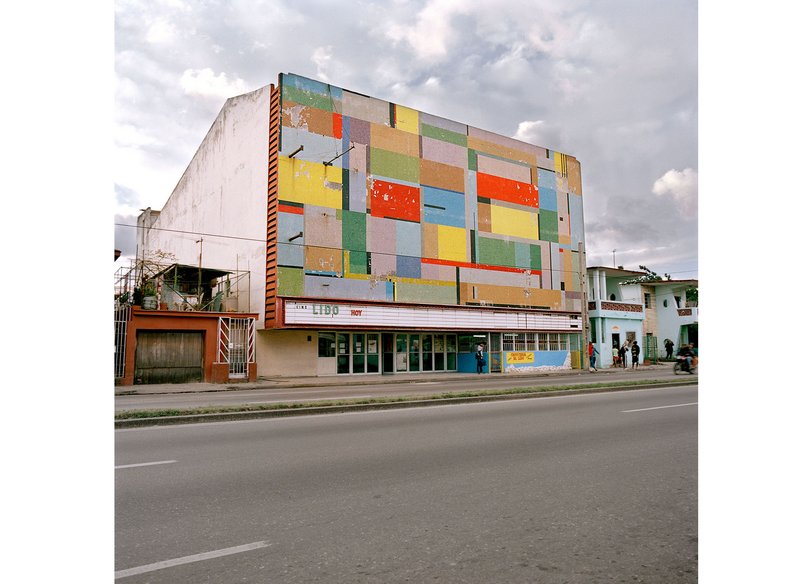 Cine Lido, Havana

Credit: Carolina Sandretto, Cines de Cuba, Skira 2019
Poor Cine Teatro La Palma. Its roof long gone, this Cuban cinema is now open to the sky, debris stacked up against the remnants of rows of seats, its patterned wall tiles a poignant hint of former glories.
This cinema is just one of more than 300 photographed by Carolina Sandretto for her book and interactive website Cines de Cuba, a visual love letter to the phenomenal popularity of cinemas in Cuba during the second half of the 20th century.
The statistics are compelling. In 1953 the island had nearly 700 cinemas and theatres, with 134 in the capital Havana alone, more than either New York or Paris. We learn that many were built by American companies such as 20th Century Fox, Columbia Pictures and Metro-Goldwyn-Mayer, eager to establish venues for their films. Architecturally, there is plenty of variety from modest and flat-roofed modern to grandiose neo-classical, often with prominent signs or graphic treatment of the elevation.
Evocative essays paint a picture of cinema-going in this heyday. We learn how people dressed up in their best clothes on nights out on the cinema. Carlos Garaicoa reminisces about how his parents and their friends used Havana cinemas pretty much as crèches, sometimes picking up their children from one and dropping them off at another as they continued their socialising. Not surprisingly, with so many children on the loose unsupervised, there was plenty of opportunity for mischief – Grettel Jiménez-Singer talks about her and her friends leaving raw eggs or ripe tomatoes on empty seats at the Cine Oasis in Havana for unfortunate adults to sit on, and releasing a frog into the auditorium. Sometimes there were other sources of trouble – the Oasis was also the home to a family of bats that caused alarm as they swooped around the auditorium and even snatched up cigarettes to take up to the rafters.
The golden era of cinema in Cuba is now long gone. We learn from Sandretto that there are just 19 working cinemas left, victims of declining public funding and changing social habits, the latter fuelled more recently by social media and film streaming.
Inspired by her happy childhood memories of Italian cinemas and armed with a 1950s directory of cinema locations, Sandretto set off to document as many of the surviving Cuban cinema buildings as she could find, appropriately using a 1950s medium-format camera. With so many no longer in operation, her sensible tactic when arriving in a new place was to find an elderly person – hopefully with a long memory – and simply ask them for directions to the cinema. In that way, she was able to track down not only those buildings that still clearly resemble cinemas, but the derelict, long-closed too, some now lacking roofs and in a fairly advanced state of ruin.
While such signs of decay and redundancy are poignant, other former cinemas have been reborn with new uses. Quite a few appear to be used for performing arts of one sort or another such as theatre or dance; other uses included a Pentecostal church, a gym and retail or market stalls. A few look like they are used as homes or barbershops. Often surviving remnants of the former use are visible such as a logo spelt out in terrazzo in the foyer or faded lettering on the exterior.
This is a handsome and weighty tome – and certainly makes the reader want to visit Cuba. While a few lines on each building would have been informative and welcome, Sandretto has succeeded in her mission to document this important part of Cuban cultural history.
---
Cines de Cuba, photographs by Carolina Sandretto, essays by Carolina Sandretto, Carlos Garaicoa, Grettel Jiménez-Singer, Published later this year by Skira Editore, 2019. £60