Do you remember serving hatches and ashtrays, fountain pens and slide rules? A new book Extinct – A Compendium of Obsolete Objects celebrates ideas that have done their time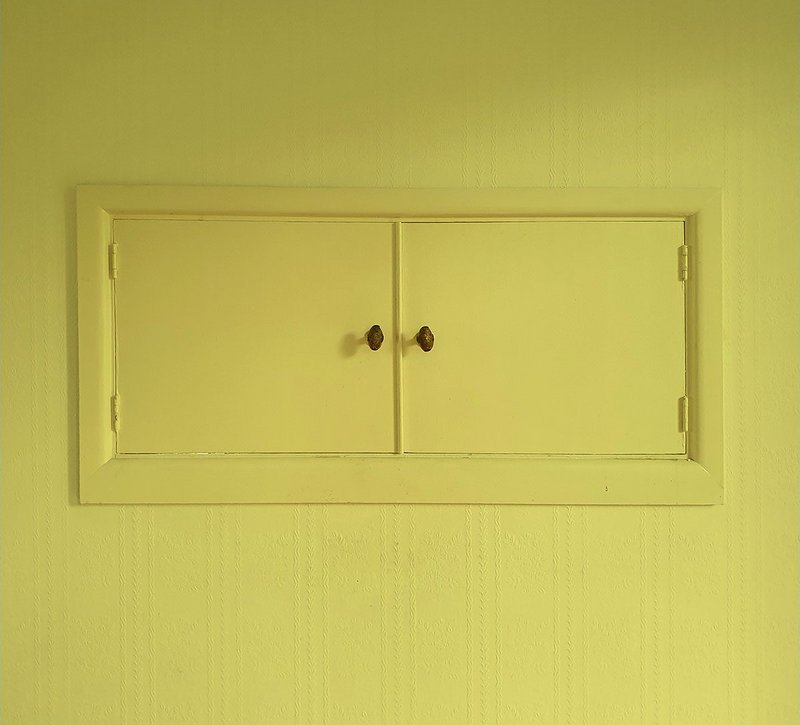 Serving Hatch, No 1 Shorefield Way, Milton-on-Sea, Hampshire, UK, c1969. Nominated by Tim Ainsworth Antsey.
Extinct – A Compendium of Obsolete Objects, is the sort of publication that makes you feel old. It's not those now-discarded but once bright ideas from the distant past that are the problem but rather those still in living memory – the paper airline ticket, Letraset, fountain pens, ashtrays and of course the SinclairC5 that have passed into obsolescence. Can it be that long before those of us who remember them do too?
That happy thought aside, this new book from Reaktion is a delight to peruse. Rather than mocking the failed, superseded or outmoded, it is more of a celebration of 85 extinct objects and the visions that drove them, as nominated by a range of historians, curators, architects, academics and artists.
The four editors set the scene for these nominations with an introduction examining the nature of what constitutes extinct, along the way discussing ideas around natural selection, progress, technological innovation and consumerism. They are drawn to the cast-offs and dead ends, the short-live and misguided –what they refer to as 'the underside of progress: the conflicts, obsolescence, accidents, destruction and failures that are an integral part of modernisation'. Coming up with six categories of extinction – failed, superseded, enforced, defunct, aestivated and visionary – they observe that few were ever entirely extinct but were merely dormant and awaiting reinvention in another form or place, or perhaps preserved by heritage organisations.
The featured objects are a wonderful selection. Some are absurd – the hoax Edison's Anti-gravitation Under-clothing promised to enable the wearer to fly around the room while the Scaphander (man-boat) was a bodysuit proposed in earnest in the 18th century as an upright alternative to swimming. Some were deadly, such as Arsenic wallpaper popular in Victorian times and Asbestos-cement Rondavel housing built in South Africa in the second half of the twentieth century. Others are serious visions for infrastructure, such as the high pressure water mains which served London for nearly a century, a Pneumatic Postal System, and Cybersyn, an ambitious Chilean information system from 1970-3 to give centralised control by connecting all state companies and industries.
Many contributors have nominated superseded consumer items or technology. Former Design Museum director Deyan Sudjic chose the 'beautiful and entirely contemporary-looking' Polaroid SC-70 while Tony Fretton nominated the Rotring, Letratone and MiniCAD of the pre-digital architectural office. Shahed Saleem, design studio leader at the University of Westminster School of Architecture, nominated the Minitel, which was, he notes, 'a French Internet before the Internet as we know it today'. Obsolete domestic items include the telephone table, the integrated radio/tv cabinet and the serving hatch.
Extinct architectural objects featured include the All-plastic House which reached its peak in the 1950s and early 60s, most famously with the Futuro house by Matti Suuronen and the House of the Future designed by architects at the Massachusetts Institute of Technology. There's also Buckminster Fuller's Dymaxion House, a factory-made kit-house which attracted thousands of orders but only two were produced, and the Space Frame structural system. Gillian Darley's account of the visionary North Bucks Monorail City proposed in the 1960s makes for fascinating reading.
It's certainly food for thought – how many of the items we use daily today will one day have a similar fate? In Station Eleven, the prescient novel by Emily St John Mandel about a global pandemic, some of the survivors put together a Museum of Civilisation populated by redundant exhibits such as a credit card, a games console and a mobile phone, all rendered irreversibly obsolete. They'd surely all make it into a future version of Extinct – but what will replace them is far harder to predict.
---
Extinct: A Compendium of Obsolete Objects, edited by Barbara Penner, Adrian Forty, Olivia Horsfall Turner, Miranda Critchley, Reaktion Books. Order from www.ribabooks.com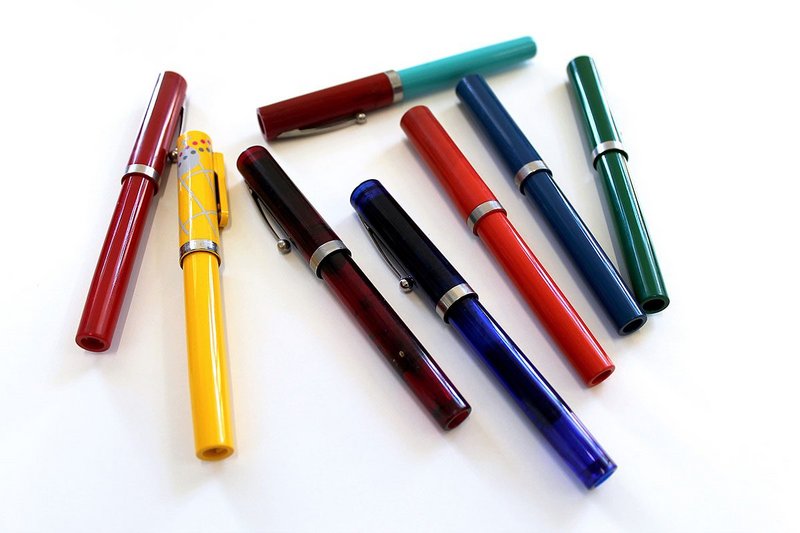 The No Nonsense Fountain Pen, nominated by Pippo Ciorra, was manufactured by Sheaffer from 1969-1991.
'No Nonsense' Fountain Pen: Pippo Ciorra, architect, academic and senior curator at MAXXI, Rome
Produced by Sheaffer from 1969 to 1991, the 'No Nonsense' Fountain Pen was, says Pippo Ciorra, a low-cost favourite of architects and architectural students in North America and Italy in particular as a single tool for both writing and sketching. He says its modernist/deco look perfectly fitted the early post-modernist inclination of the time. Chiming with the movement's emphasis on the supremacy of the drawing, the pen, says Ciorra, 'was both a manifesto and a weapon, ready to be unsheathed at any moment'.
---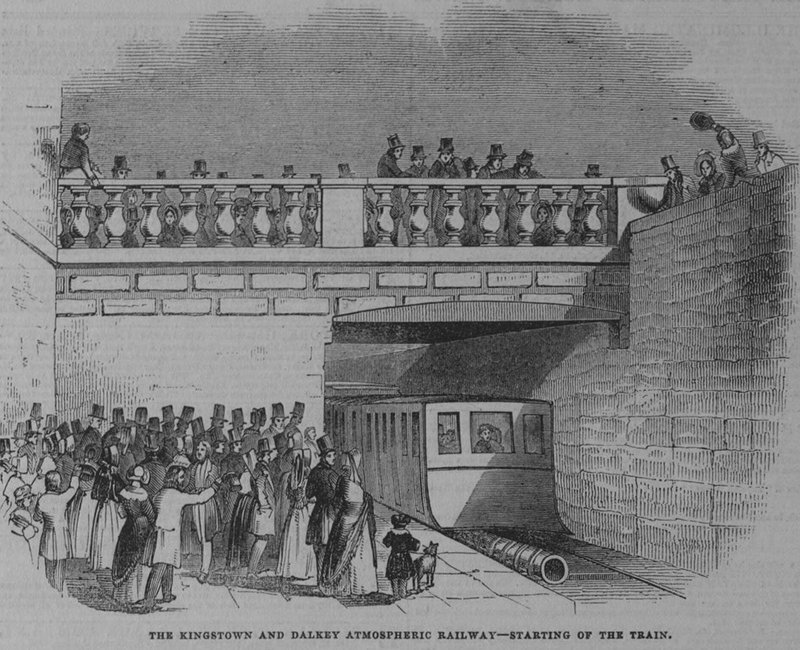 Atmospheric Railway, nominated by Niall McLaughlin. Pictured: The Kingstown and Dalkey Atmospheric Railway, engraving from the Illustrated London News, 6 January 1844.
Atmospheric Railway: Niall McLaughlin, founder of Niall McLaughlin Architects
According to Niall McLaughlin, the idea back in the 1830s to create a railway driven by atmospheric propulsion that removed the need for a locomotive was a 'beautiful solution' that may simply have come at the wrong time. The first attempt, in Dalkey near Dublin, reached 30mph and was witnessed by Isambard Kingdom Brunel, who linked up with the patent holder on a version for public use in Devon in 1848. Beset by technical difficulties, it proved to be a short-lived, and the costliest failure of Brunel's career.
---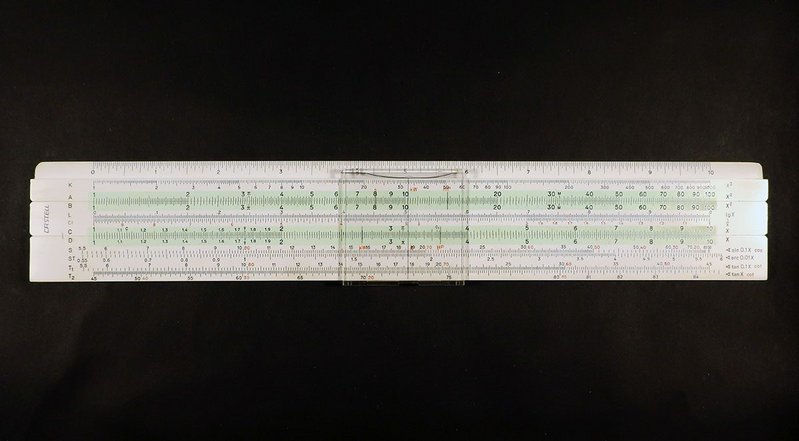 Nominated by Adrian Forty, the Slide Rule became obsolete in the 1970s when it was superseded by electronic pocket calculators.
Slide Rule: Adrian Forty, co-editor of Extinct and professor emeritus of architectural history at the Bartlett School of Architecture, UCL
Invented around 1630 by mathematician William Oughtred, the slide rule was to become the principal means of calculating most mathematical problems until its extinction in the 1970s. According to Forty, around 40 million were manufactured globally in its final century. Its nemesis was the pocket calculator, more accurate and with the extra appeal of being able to perform simple addition and subtraction.
---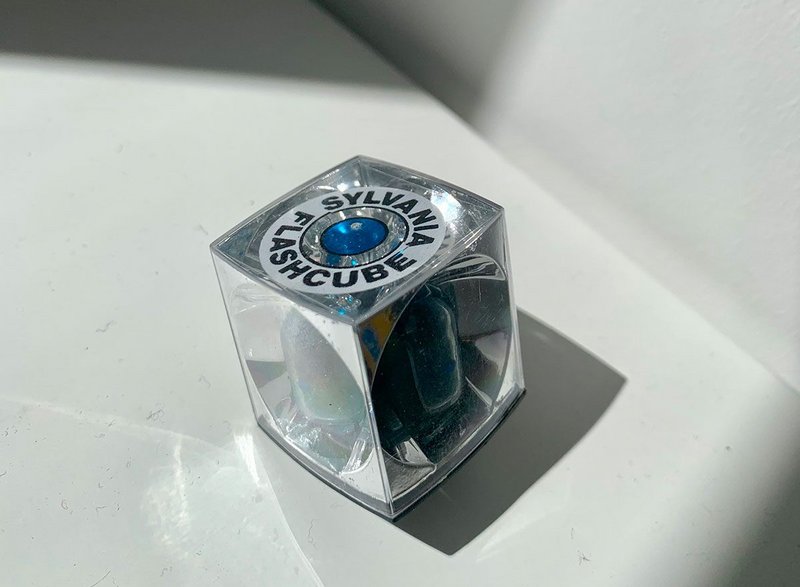 Flashcube for Instamatic camera, Eastman Kodak, c.1977, nominated by Harriet Harriss.
Flashcube: Harriet Harriss, dean of the Pratt School of Architecture, New York
Developed by Eastman Kodak in 1965, the Flashcube made interior photography possible for the masses, says Harriet Harriss, and was particularly positioned 'as a feminine technology to capture home life'.
'In the Flashcubes' dazzling light, families staged domestic tableaux in an effort to display their nuclear family credentials,' she says. Production ceased in the 1970s following the development of the electronic flash. Harriss notes that while the prints it created will degrade within half a century, the cube itself and its casing will take up to 1000 years.
---