As the Covid-19 pandemic highlights the importance of supported and supportive communities, this timely book by Katy Lock and Hugh Ellis on New Towns is both defence and manifesto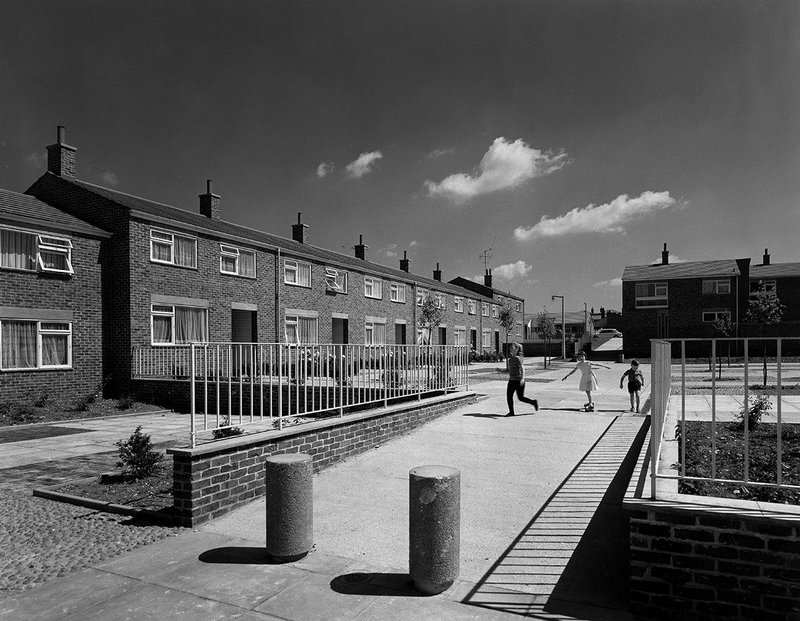 Housing at Willowfield, Harlow, designed by Sir Frederick Gibberd for Harlow Development Corporation, 1965.

Credit: John McCann / RIBA Collections
In 1946, Labour's minister of town and country planning Lewis Silkin introduced the New Towns Bill to the House of Commons. He spoke in visionary terms of a utopia 'translated into practical reality', of 'a new type of citizen... a healthy, self-respecting, dignified person with a sense of beauty, culture and civic pride'. In 1998, Peter Hall and Colin Ward described the New Towns programme Silkin inaugurated as 'perhaps the greatest single creation of planned urbanism ever undertaken anywhere'.
Both are quoted in the opening chapter of Katy Lock's and Hugh Ellis's fine new book and it's hard not to be swept up in the idealism and ambition expressed. Lock and Ellis, as leading members of the Town and Country Planning Association, hope you will be. While they are honest in acknowledging the earlier mistakes and later problems of the New Towns, this is a work of unashamed advocacy: both a powerful defence of an unfairly traduced record and a manifesto for the 'new kind of New Towns programme' they boldly predict will occur in the next 10 years.
The book comprises three slightly overlapping elements. Part I offers a sweeping overview of New Town history – from the Garden City ideals of Ebenezer Howard before the First World War to principles of population dispersal and slum clearance and their manner of implementation after the Second. By 1980, when the programme ended, 32 New Towns were designated, now housing almost 2.8 million people and around 4% of households. In policy terms from 1945, it's a journey from statist social democracy to sceptical Conservatism to free market fundamentalism; in essence, for the authors, a narrative of retreat reaching its nadir after 2010 which they describe as 'a new low point in the history of town planning'.
Part II examines 'the New Towns at Middle Age' – a broad survey of successes and failures, challenges and opportunities complemented by seven case studies. The latter provide a useful reminder of the variety of New Town schemes across the nations and regions of the UK and a concise insight into the shared and divergent planning and architectural ideals that shaped them. Regional differences account in part for their varying prosperity. Some suffer in the authors' eyes from (a rather loosely defined) 'modernism' – flat roofs are a particular bugbear. In general, however, they face common problems, notably declining shopping centres and an ageing housing stock. In this, the New Towns are perhaps more typical of towns and cities across the country than the authors acknowledge.
Part III looks to 'Rebirth' – a review of the lessons, positive and negative, of past endeavours together with a strong argument made for their current application. Many of these lessons will seem self-evident to sympathetic readers but their forensic restatement here is valuable and necessary. Most basically, there is the case made for the cost-effectiveness of public investment. As the authors emphasise, Treasury loans to New Town Development Corporations (amounting to £4.75 billion) were not only repaid in full by 1999 but generated income. Indeed, they provided resources that were asset-stripped by later governments.
Secondly, the necessity of a strategic role for central government and a machinery of state to deliver new schemes on the scale required also seems obvious. The paltry outcomes and generally low quality of recent developer-led initiatives are evidence enough. Development Corporations, and the resources and expertise they commanded, planned and executed schemes on a scale that now seems unthinkable, although this approach isn't fully meshed with the popular empowerment the authors also advocate.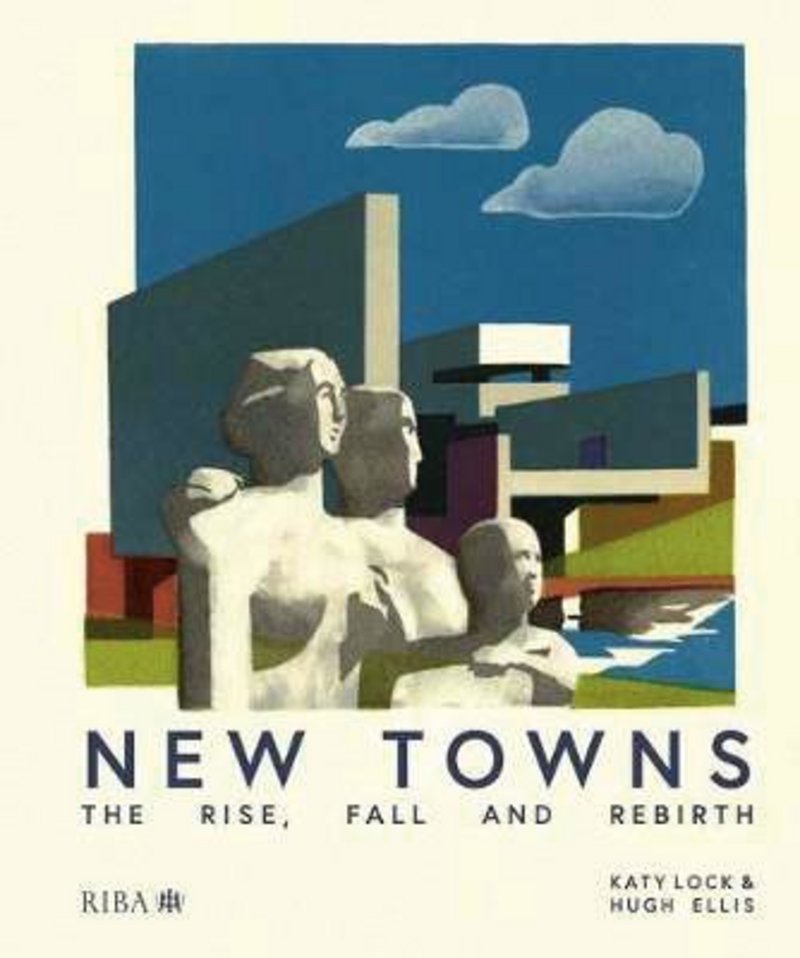 New Towns: the Rise, Fall and Rebirth by Katy Lock and Hugh Ellis, RIBA Publishing £40
Thirdly, it's clear that planning gain secured through public investment should accrue to the community rather than landowners and private developers. High land values are both a key impediment to new housing schemes, large and small, and a major source of private profit. The failure, with significant exceptions, of Development Corporations to divest assets to community and non-profit organisations has been another factor privileging private profit over community interest. Letchworth's stewardship system, where income from land and property owned by the Garden City's Heritage Foundation is re-invested for community benefit, offers an important model of good practice.
A surprising gap is the absence of a sustained environmental case for New Towns. Climate change and rising sea levels are referenced – and the scale of housing need is undeniable – but a preference for relatively low density, new settlements needs to be more fully justified. And, while the book doesn't claim to provide a history of the New Towns (though it's a very serviceable introduction), it's perhaps a weakness that it doesn't assess the historical record a little more deeply. It's hard, in these more cynical times, to imagine Silkin's aspirations being wholly fulfilled but to what extent were those early promises delivered? Historians and sociologists offer a better guide to the lived reality.
In most respects, however, this is an important book: a coherent and plausibly argued corrective to a maligned history and a clarion call that we rediscover at least some of that purpose and drive that shaped earlier urban policy. Architects and planners will surely be sympathetic to its overall thesis but this is, above all, a book that should be read by our politicians. We are living in unprecedented times but here at least we might look back to the future. •
John Boughton is a social historian. His book Municipal Dreams: the Rise and Fall of Council Housing was published by Verso in 2018. He blogs at municipaldreams.wordpress.com.
New Towns, The Rise, Fall and Rebirth is on sale for a limited time on RIBA Books. Shop now