There are many educational routes to becoming and being an architect, but we can make them more inclusive. RIBA President Simon Allford on the next steps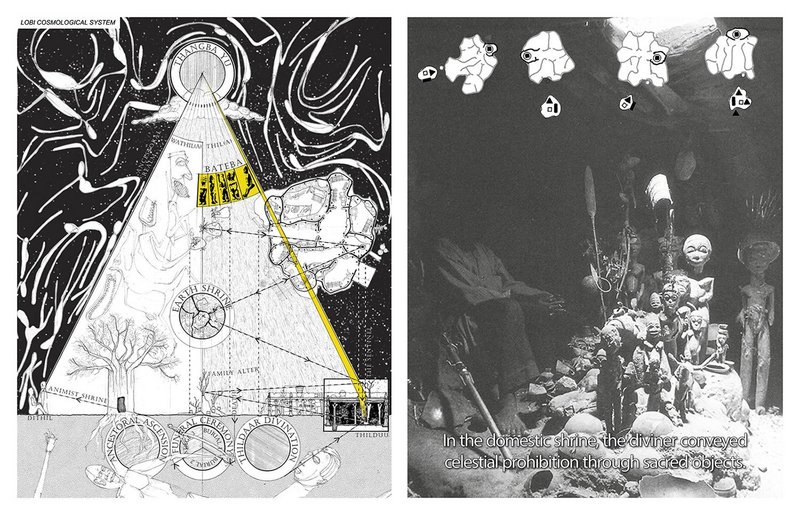 Richard Aina's RIBA President's Medal winning dissertation from 2021

Credit: Richard Aina
We live in dynamic times. Covid, war and the ensuing tragedy, and the reality of inflation destabilise all. These are the global shifts. But there are local shifts too; the Gray Investigation, local elections, a no confidence vote and the ensuing rush to reinvigorate government have a huge impact on the context in which we live. These are all disruptors we need to harness as stimuli as we seek to fulfil our long-term charter objective to advance architecture. But how?
Practices will address these things through the way they think about client relationships, design, material supply, procurement, assembly and contracts – all in the longer term context of pursuing low carbon design in a circular economy. Easier said than done. But that is the day to day context that stimulates our thinking. We are all dealing with the global and local; and the long term in an uncertain present. It's hard!
In 2021, following much consultation with schools, practices, our expert groups and students and architects, we produced The Way Ahead. This looked at how lifelong learning would reshape the way we think about education – in terms not just of qualifying as an architect but also of practising as one. A career long model for learning.
Our critical conversations on education with the ARB have focussed on how this vital strategy document has informed our Validation and CPD programmes – and how the RIBA thinks of itself. Our House of Architecture programme is about building on the long-term assets of our learned society – the skills and knowledge of our global membership. Many members have passed through the 113 schools and 221 courses we validate around the world. Many have come through other routes.
We're also addressing culture around teaching architecture by reviewing our course monitoring and validation processes. Indeed we are currently exploring a new Education Code of Conduct for validated institutions, similar to the RIBA Code of Practice for chartered practices.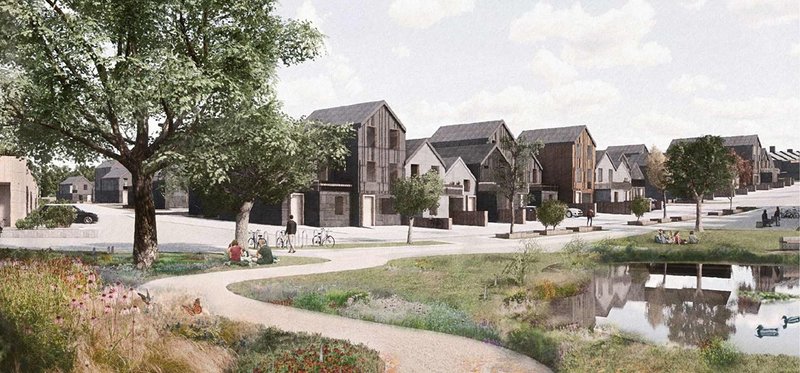 The RIBA is working on opening up new routes through architectural education. Apprenticeships could be one route. Seen here is work from the University of Northumbria's MArch apprenticeship.

Credit: Harrison Lowthrop
Avoiding duplication with the ARB in the validation of both schools and our enhanced CPD programme will be critical. The good news is that the ARB also believes we need new models of entry into the profession – learning much from the excellent apprenticeship programmes as they have swiftly moved from theory to reality.
This has suggested to me and many others in academe and practice (the boundaries blur and may disappear) that, to open up the profession, we should make entry more affordable and flexible, and address the fact that ongoing competence and learning is part of a career in practice. We will all have different views, but I am interested in enabling a route that allows individuals who earn and learn in bite sized modules, picking up points along the way, that allows them to construct their own career path. I still believe that a final professional exam is useful preparation for competence and learning in practice. Of course, none of the different routes shut out the existing models. I would expect them to evolve in response.
But we need to find out more. To this end we are planning a round table with key stakeholders and, depending on what we hear, I expect a bigger knowledge sharing event will follow shortly after. These are dynamic but also exciting times and it is vital that we engage, as in our era of regulated career competence (and, I would argue, as in any era, even when there was less regulation) we are all students of architecture – and for life!
---
Coming soon… this year's Stirling shortlist
Later this month the six projects contending for the coveted 2022 Stirling Prize will be announced. Awarded to the UK's best new building, the prize is the highest accolade in architecture. Keep your eyes peeled to see who's in the running.