Grimshaw drew on local references, including the area's mining heritage, for its Stoke Bus Station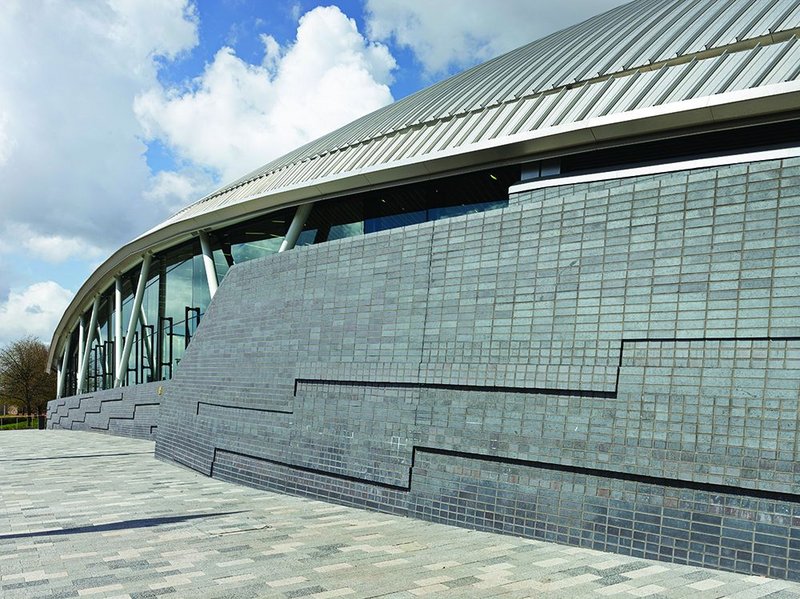 Zig-zag patterns in the bus station's brick plinth are a reference to the coal seam beneath the site.
Grimshaw Architects conceived its new Stoke Bus Station as a sparkling 'found' object in the landscape, inspired by such diverse references as the Staffordshire Hoard of gold and silver metalwork, and a coal seam running beneath the site.
A key component is the wall of local Staffordshire Slate Blue Smooth brick. This forms a curved plinth along the 120m long elevation of the toroid-shaped building. This is topped with an aluminium roof, which extends into the adjacent square as a canopy.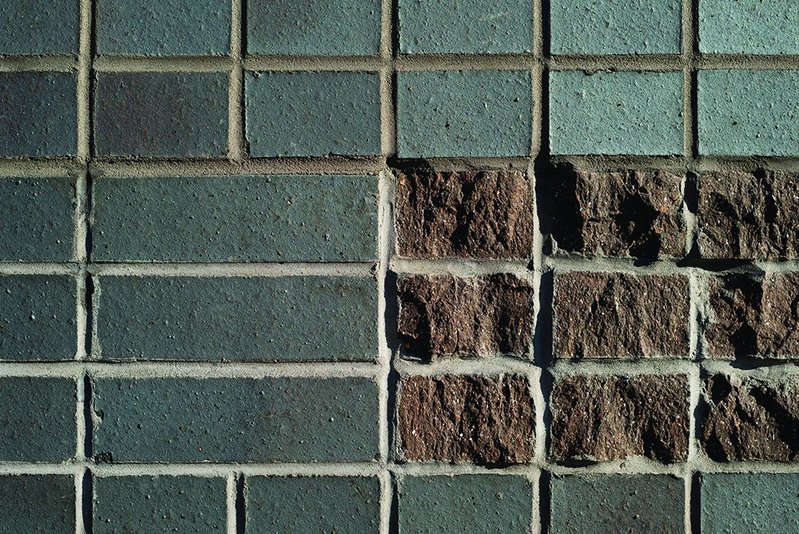 Textured headers are combined with stretchers in the elevation to the bus drivers' accommodation, which slots in beneath the bus station's projecting canopy (below).

Credit: Jim Stephenson
The plinth acts as a retaining wall to form the outer edge to the bus station, situated alongside a roundabout in the Hanley district on a major route into the city centre. Bus bays line the glazed inner edge, with passenger facilities housed within the concourse in-between. Drivers' accommodation is situated in an orthogonal block at the entrance of the concourse, in the same blue brick.
As well as dealing with the level changes across the site, the brink plinth with its zig-zag pattern is a reference to both the coal seam and the local tradition of craftsmanship. This helped to embed the building in the local context and create a sense of place, says project architect Diarmuid Bradley.
Bus station's projecting canopy

Credit: Jim Stephenson
The linear brick pattern is achieved with stack-bonded variations of stretchers and headers, and with variations of either flush, stepped-in, or stepped-out brickwork. The form was a challenge to the bricklayers, requiring eye-adjustments to achieve the curve. In total, the project used 60, 000 Staffordshire blue bricks, 19,500 special bricks and used a further 15,000 glazed bricks internally.
Even if passengers are oblivious to the poetic references to found objects, coal seams and treasure hoards, they can at least appreciate the much-needed shelter provided by this new city landmark.